Amusement Industry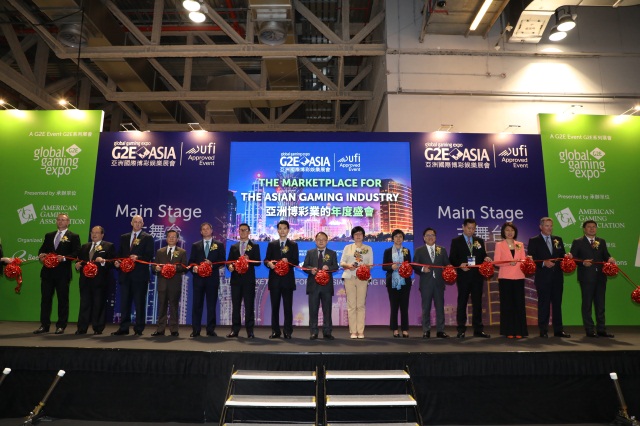 Caption: G2E Asia held the opening ceremony to welcome its 11th edition show.
■Eva Wong/ Carrie Chen

On May 16, Global Gaming Expo Asia (G2E Asia 2017) was grandly held in The Venetian Macao, which attracted industrial friends and gathered leaders and leading brands of the gaming and amusement industry from Asian markets. G2E kicked off its 11th year with a high attendance of top-level representatives from business, government and the diplomatic community. Dignitaries attending the opening ceremony included: Mr. Wei Hu, the president of China and Korea region, Mr. Wang Jiabao, Assistant Director-General, Economic Affairs Department of Macao Liaison Office of the Central People's Government in Macau SAR, Mr. Ran Bo, Director of the Policy Research Department, Office of the Ministry of Foreign Affairs Commissioner in Macao SAR , Ms. Gloria Ung, Acting President, Macao Trade and Investment Promotion Institute, Mr. Paulo Chan, Director, Gaming Inspection and Coordination Bureau. Macao SAR, and Ms. Helena Fernandes, Director, Macau Government Tourism Office. More than 5,200 visitors from 78 countries and regions attended G2E Asia's opening day including 1,100 top international buyers and VIPs – a 36% hike over last year's attendance.

Diverse activities in G2E Asia 2017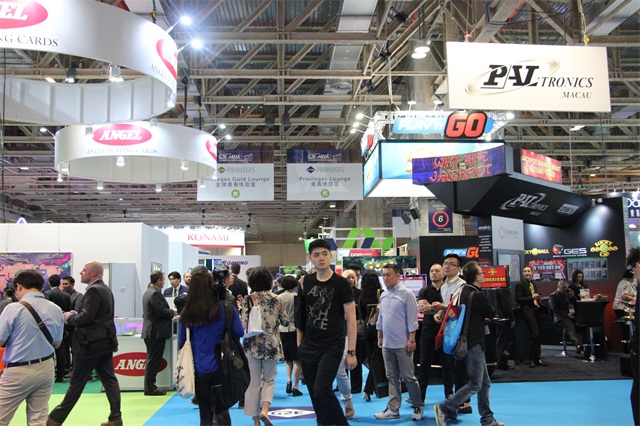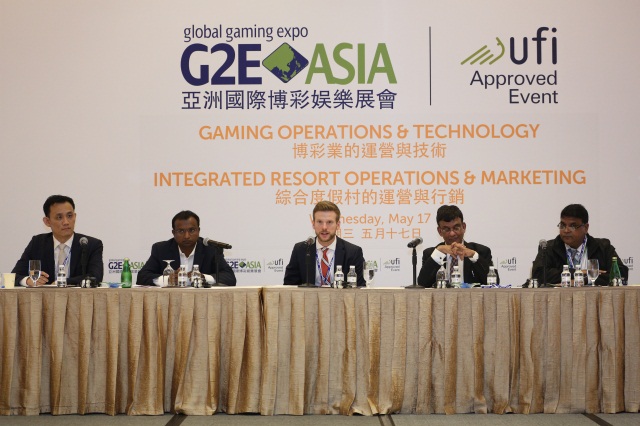 Caption:G2E Asia broke several records. It covered an area of 28,000 square meters and gathered over 180 exhibitors, including 70 new exhibitors.

This year, G2E Asia was another record-breaking event. The show floor area jumped over 25% to 28,000 square meters, with new exhibitors making up nearly a third of the 180 exhibitors, including Big Gaming, Cuzco Holdings Limited, Dragon Games Technology, Golden Asia, GC Gaming, LD Gaming, LEBO, Itwinstars Technology, Ninetynine Technology, Rainbow Promise Solutions, Richwell Global Technology, Techasia Portal Corp, and Wishland Software Technology, Inc. Additionally, of the 70+ companies from casino and online casino industries demonstrating new online gaming solutions, 45% did so for the first time. Thus, it can be seen that exhibitors showed their great confidence on G2E. What's more, some leading casinos such as Ainsworth, Aristocrat, Aruze, Asia Gaming, Astro, BBIN Technology, Bingotimes, Boller Technology, eBet, Generator Digital Technology, Golden Royal, Hydako, IGT, Interblock, Jumbo Technology, Konami, Oriental Group, RGB, SAGaming, Scientific Games, Xiang Shang International and Xin Wang Group also joined in the show and made the exhibitions were much more diverse.

In addition, G2E Asia also held 3-day forum to provide a chance for communication and business negotiation for attendees. During the Asian Markets Forum, G2E invited several famous industrial friends to make speeches. Mr. Francis Lui, Vice Chairman, Galaxy Entertainment Group talked about Keynote Address - Working Together to Ensure Macau Remains Relevant, and Masahiro Terada, Senior Manager, PricewaterhouseCoopers gave a White Paper Preview about the challenges and current status of integrated resort development in Japan. With high attention to the non-gaming field, G2E Asia responded to the government's call to actively promote the development of non-gaming positively and develop conferences and expos and other non-gaming industries to drive the development in Macau.

Also, some new bright spots were introduced. The party of future technological leaders attracted 120 future leaders, which improved the communication between the integrated resort industry, suppliers as well as government to develop an expected platform of innovative technologies and solutions. As a result, there can be improved customer participation to increase industry efficiency.

Focus on Asian gaming industry

Caption: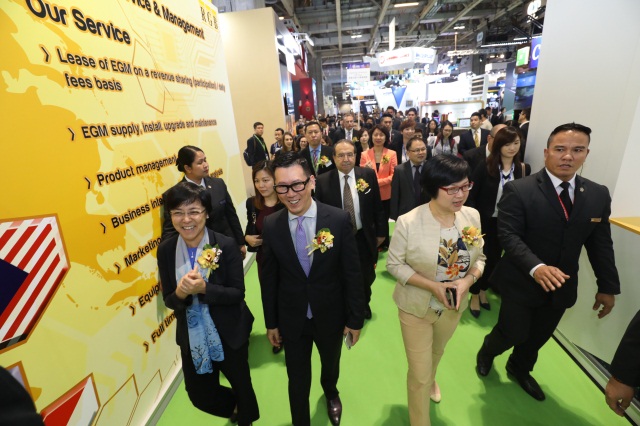 1. With support from the Macau government, G2E Asia 2017 welcomed lots of VIP buyers, which was a 74% increase from 2016.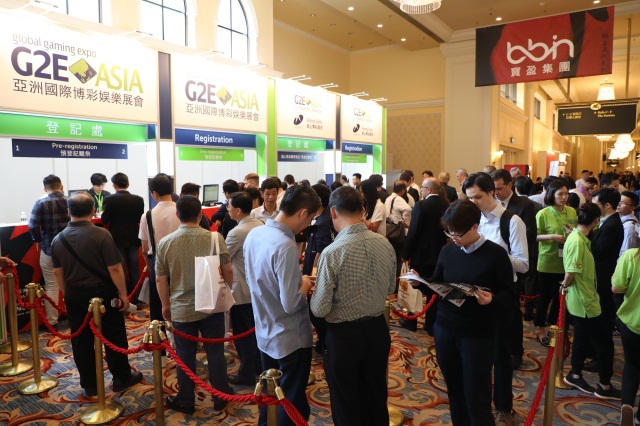 2. G2E Asia 2017 attracted more than 13,000 visitors from 84 countries and regions.

G2E Asia is an industry event offering a one-stop sourcing platform of gaming and entertainment products to the forward-thinking casino operators in Asia. It provides a cost-effective way to suppliers by enabling them to showcase new products, meet qualified buyers and establish new contacts. Every year, over 95% of Asian casino operators attend G2E Asia to look for cutting-edge products and solutions and gather upcoming industry trends. Held in Macau-the heart of Asian gaming, G2E Asia is the ideal hub where professionals network and conduct business.

Aiming to create an independent, fair and representative awards event that recognizes significant achievements within the Asian gaming industry, the Asia Gaming Awards was held for the 2nd edition where the Awards Ceremony cum Dinner took place at G2E Asia 2017 on Tues, 16 May, at the Parisian Macao, preceded by the Industry Reception. There were 14 awards categories, including Best Gaming Operator, Best Integrated Resort, Best Gaming Property, Best Gaming Area Design, Best Table Game Solution, Best Slot Solution, Best Electronic Gaming Solution, Best Industry Supplier, Best Online Casino Solution, Best Online Sportsbetting Solution, Best Online Solution, Best Mobile / Social Solution, Outstanding Contribution in the Field of CSR and Emerging Leaders.

G2E Asia is one of the top trade hubs in the gaming and amusement industry. This year, G2E Asia focused on international markets. Under the support and encouragement of inviting international buyers by the government, G2E Asia 2017 attracted over 13,000 visitors from 84 countries and regions. Several leading companies in the industry returned to the expo. According to the list of VIP buyers under planning, there were top 500 international buyers who were provided a travel allowance by the Macau government.

A wonderful show to explore new gaming and amusement trends

Caption: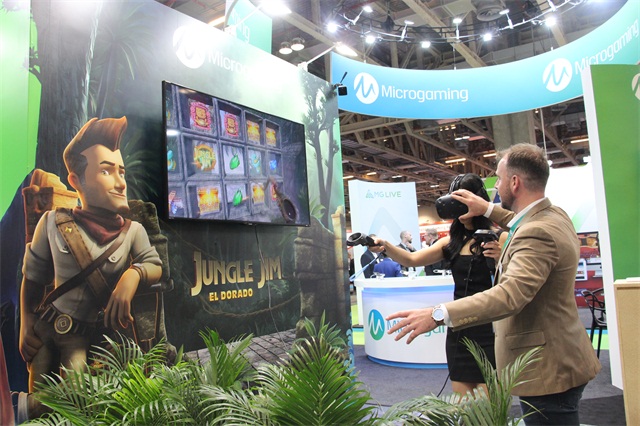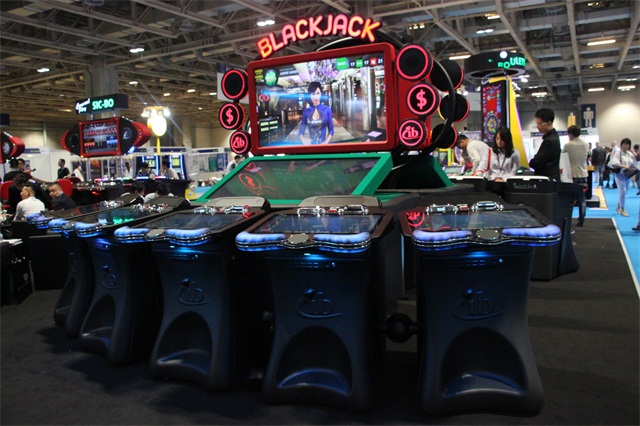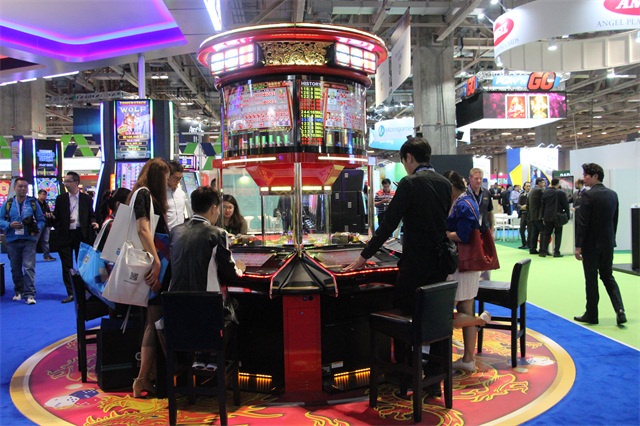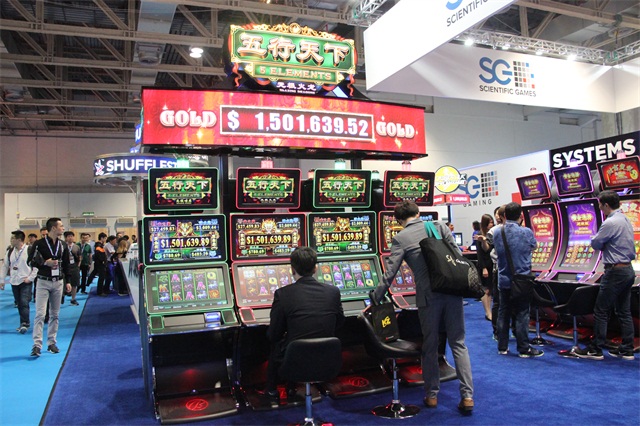 1. Many exhibitors issued their new products in G2E Asia 2017 and explored the new trends of the gaming and amusement industry.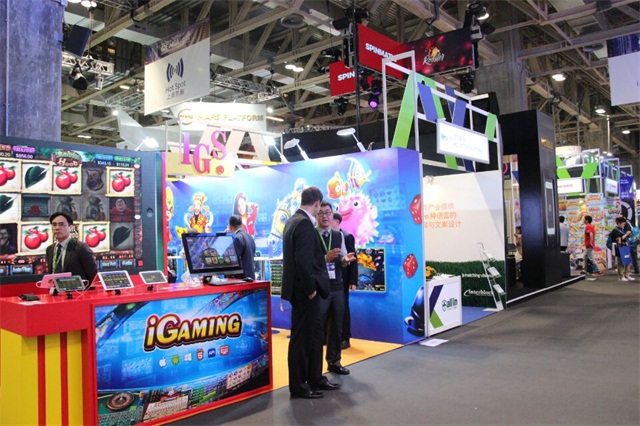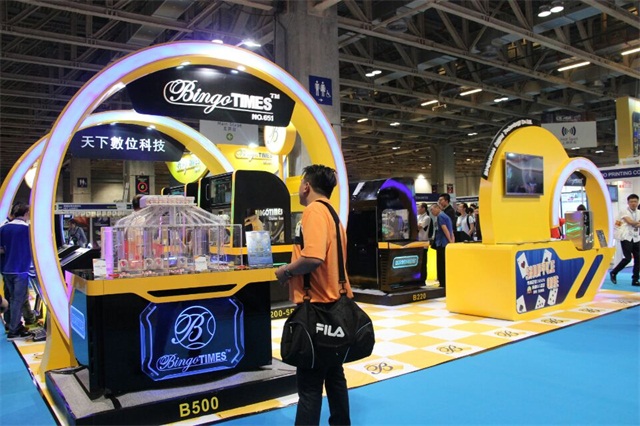 2. Exhibitors from Taiwan, mainland China and Hong Kong showed not only gaming machines but also components to satisfy buyers' needs.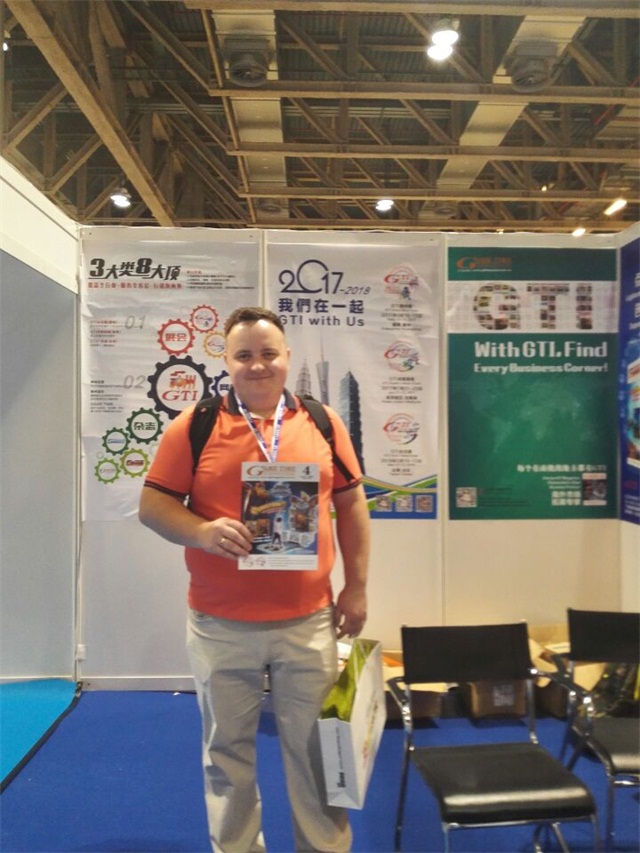 3. As the owner of three expos, three magazines and two websites, Game Time International joined in the show to build a platform for Asian manufactories to do business with global buyers.

2017 G2E Asia not only broke its record in scale, but also became more diverse. As the spending on non-gaming industries is increasing greatly, Integrated Resorts Experience(IRE) becomes a new trend in Macau, which is the most effective way to motivate incomes. Industry analysts Praveen Choudhary, Managing Director of Morgan Stanley and Grant Govertsen, Managing Director of Union Gaming indicated that except for casinos, visitors are also curious about experiencing integrated resorts. Therefore, integrated resorts can be beneficial for integrated casino resort operators to keep their leading position. What's more, G2E Asia 2017 added an integrated resort experience. Buyers could purchase new products, technologies and services of amusement, club, pub, IR technology, solutions and other non-gaming industries.

To satisfy the requirement of international casino companies about cross-border businesses and provide them with the newest law related to business operation, validity and reputation risk, G2E Asia cooperated with the one of the top global law offices, Lex Mundi to discuss the legal guidance of global gaming, which is applied in over 20 jurisdictions of gaming industry in Asian-Pacific region, North America, Latin America, Europe, and Africa. The legal guidance about global gaming from Lex Mundi covers 6 legal fields, and made its debut in G2E Asia 2017.

G2E Asia is the marketplace for the Asian gaming industry. This year, a number of Taiwan exhibitors such as IGS, TWCT, Xiang Shang, Boller, Bingotimes, Astro, Jumbo, Chang Ming, GWIN, Axiomtek, Ganlot, IBASE, Dawoo Software, Big Gaming, BetConsturct, 3 Sign Sport took part in the show. As an Asian representative media, GTI always supports and joins in important expos throughout the world. GTI took part in the expo to advertise GTI magazines and GTI Asia China Expo 2017 as well as GTI Kuala Lumpur Expo 2017. Also, GTI sourced the latest information about expos, markets and products for its customers. Next year, G2E Asia will welcome its grand show from May 15-17 at The Venetian Macau.