■ Carrie Chan / Phoebe Yu
Organized by IAAPA, EAS Euro Attraction Show 2017 (EAS 2017) was held in Berlin Messe Exhibition Centre on Sept.26-28. Professional buyers represented parks, water parks, zoos, aquariums, hotels, museums, music festivals, cruise lines, cultural institutions, and more from over 80 countries and regions including Europe, the Middle East, Africa, and around the globe. Covering a net area of 13,225 sq.meters, the show attracted 542 exhibitors from all over the world displaying video games, equipment and service for amusement parks, theme parks and FEC, admission systems, computer systems and software, landscape design, themed retail products, vending machines, water park equipment and service, interaction games software, laser technology, simulators and the like. As a professional and international amusement fair in Europe and with the theme "the place where amusement business begins", EAS 2017 welcomed over 7,500 professional buyers, and 11,300 visits, which sets a new record.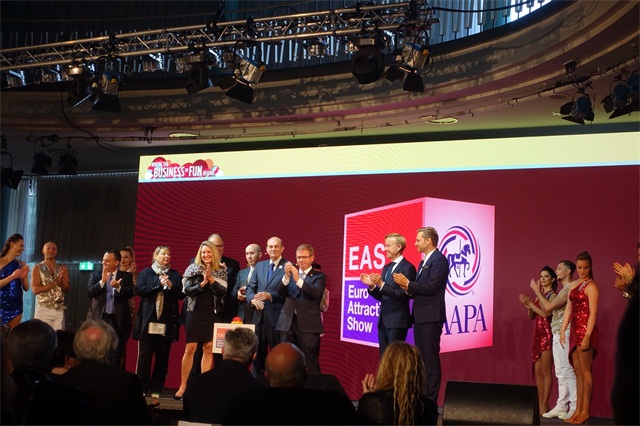 EAS 2017 reaches great success in Berlin.
Overview EAS 2017
 This year, the five-day conference (on Sept.24-28), which attracted about 1,754 industry friends, was the most extensive education seminar programme in EAS' history. Attendees participated in 80 hours of educational seminars and programs in 25 unique events led by more than 100 attractions industry professionals from around the world. The speaker list included industry leaders and innovators including Christoph Kiessling (Loro Parque Group), Robert Dahl (Karls Erlebnishof), Andreas Leicht (Hansa-Park), Martin Kring (Legoland Deutschland), Andreas Knieriem (Zoo and Tierpark Berlin), and Bas Bakkers (The Coca-Cola Company). They shared their vast industry experience, knowledge, best practices, and insider tips in five focused and popular tracks including: Digital Safety, Profit and Revenue, Safety and Security, Immersive Experiences, and Trends and New Ideas. Chinese exhibitors such as Guangzhou NINED Digital Technology Co. Ltd., Guangzhou Funshare Amusement Co., Ltd., Guangzhou Lanao Amusement Co., Ltd., Shanghai Lulu Toy Car Co., Ltd., Movie Power Technology Co.Ltd., Suzhou Fwu-Long Amusement Equipment Co., Ltd., Zhejiang Qilong Amusement Equipment Co. Ltd., Zigong Gengu Longteng Science & Technology Co., Ltd., and ICING International Enterprise Co., Ltd. among others. attended the show and exhibited their latest amusement equipment and technologies to shine for the world.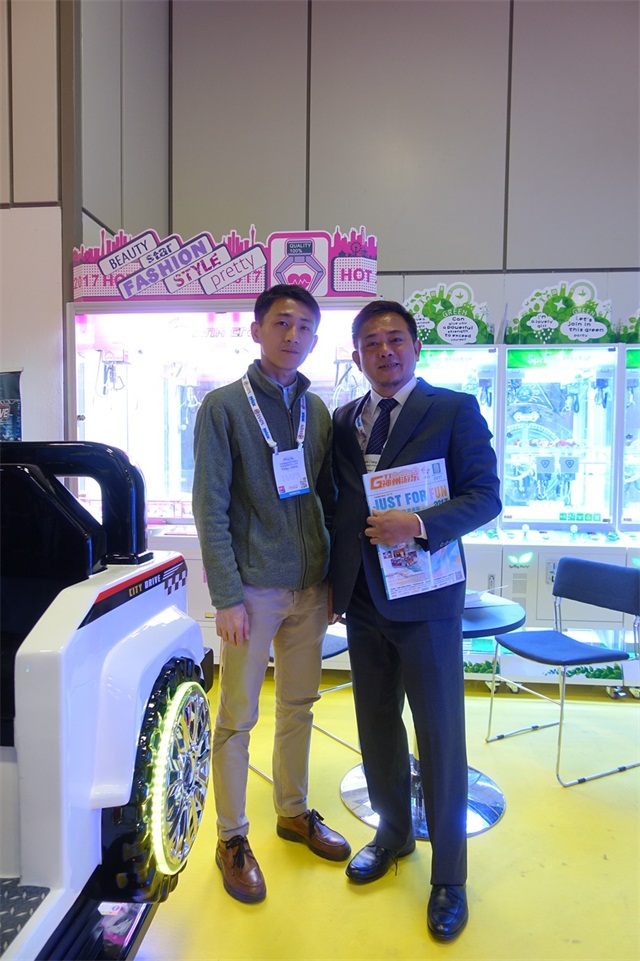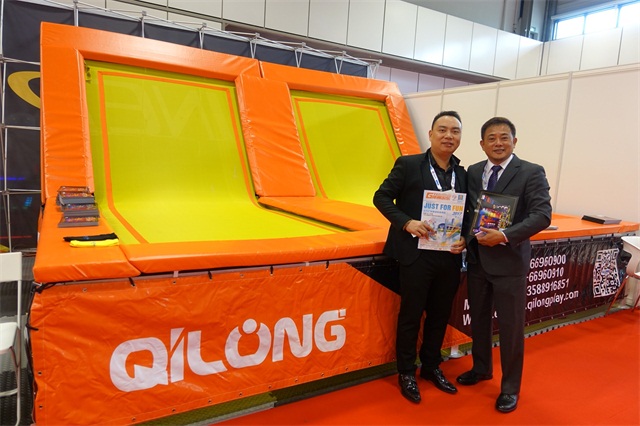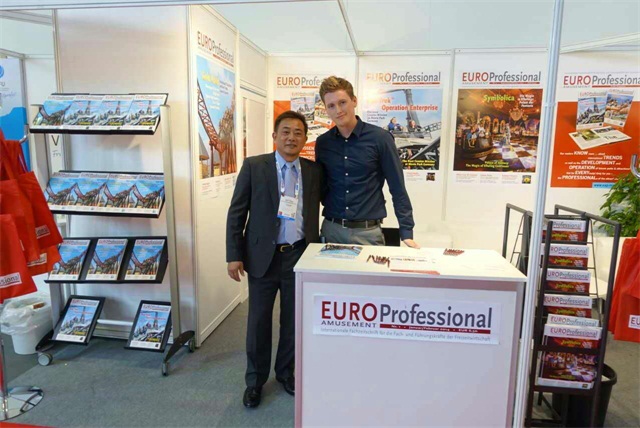 GTI visited exhibitors and introduced GTI Magazine to them.
EAS is the leading trade show of the amusement industry and mainly faces the Euro leisure and attraction market. It has been held in many European countries and regions, including Seville, Spain (2007), Munich, Germany (2008), Amsterdam, Netherlands (2009,2014), Rome, Italy (2010), London, Britain (2011), Berlin, Germany (2012), Paris, France (2013), Gothenburg, Sweden (2015), and Barcelona, Spain (2016). And, it is also the largest festival of the leisure, tourism and amusement industry in the European, EMEA and African regions. Professionals of the leisure industry were not only given the opportunity to discover the latest innovations at EAS, but also to do serious business. The fair is the first address for amusement parks when it comes to acquiring new attractions. The innovations presented at EAS this year will be seen in parks throughout the EMEA region in the next few years to provide astonishment and thrill. "EAS 2017 has been a great experience for the attendees, exhibitors, and IAAPA," said IAAPA President and CEO Paul Noland. "The attractions industry is strong and growing in the EMEA region. That growth combined with the opportunity to see the latest innovations, learn from industry leaders, and experience all Berlin has to offer worked together to create these great results."
In EAS 2017, GTI brought "perfect assistant" for you
After GTI Asia China Expo, GTI began its first station in EAS in Germany. China GTI's representatives Jack Chang, the general manager together with Sally Chang, an English editor arrived at the show and set up booth at #22-1109. During the show, we widely distributed GTI Magazine, China Amuse and China Game to overseas buyers and introduced our advertising customers' products to push transactions and drive Chinese products to be seen by the global market. The major reason for this trip was to attract overseas exhibitors and buyers for GTI Asia Taipei Expo 2018 as well as GTI Asia China Expo 2018. To achieve this goal, GTI also distributed GTI expos flyers and visited industrial associations. We always distribute these to provide more business opportunities for our exhibitors and assist them to get greater success! EAS 2018 will be held in Netherlands on Sept. 25-27. GTI will join in the show again and share the latest market information for you!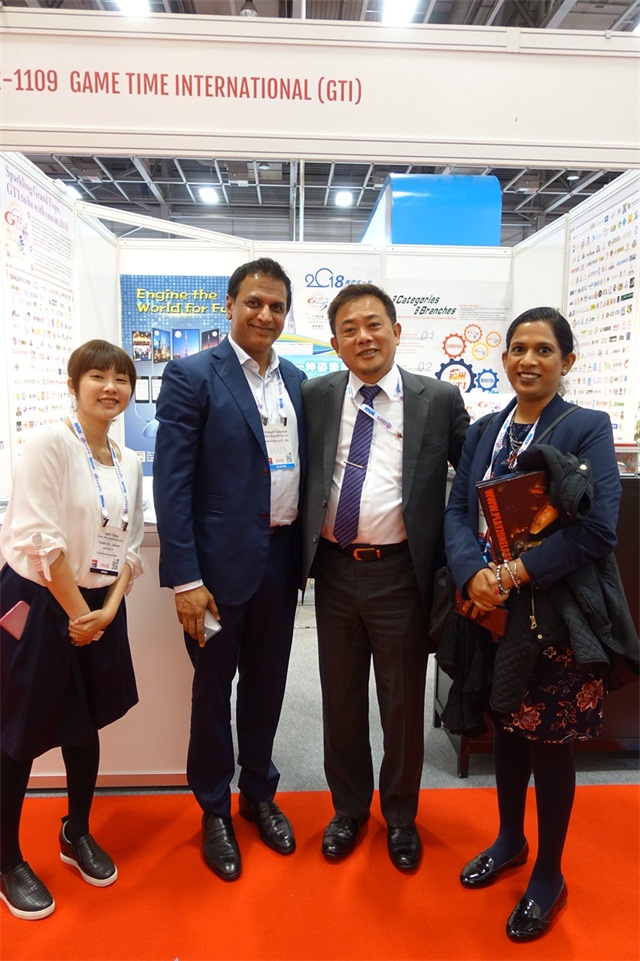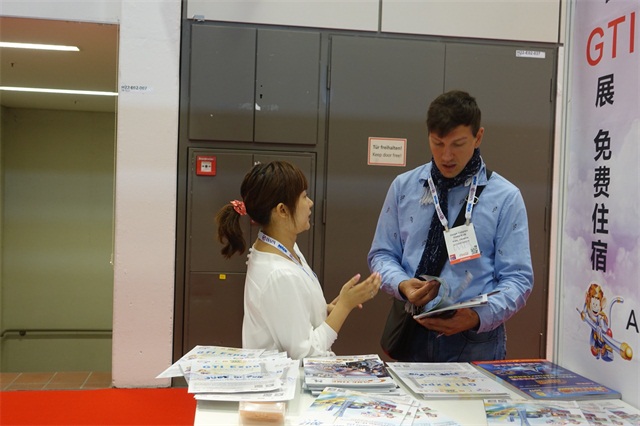 GTI widely distributed expos flyers and magazines to global buyers.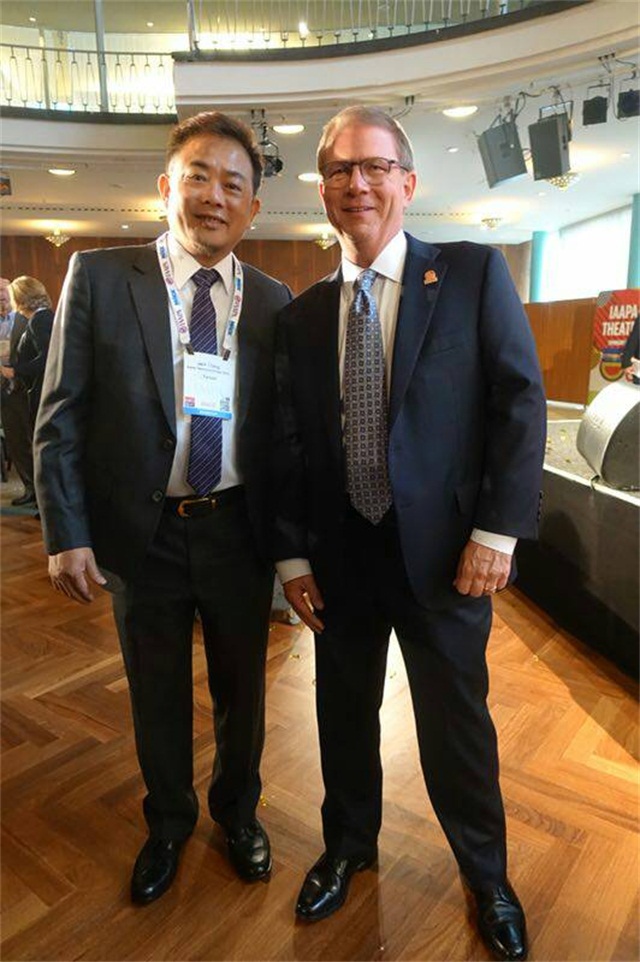 Mr. Jack Chang, GTI's general manager took a photo with IAAPA President and CEO Paul Noland.
※The article is published in the GTI Magazine Issue No. 159 in November, 2017