On November 9, a successful edition of SAGSE Buenos Aires concluded and operators, regulators, and industry professionals once again chose the show as the annual meeting point to explore new businesses and reinforce commercial relations. The exhibition, which took place on November 7-9 at Centro Costa Salguero in Buenos Aires, featured 90 exhibitors and hosted 6,531 visitors.
The show closed with a positive result in all possible areas, and a major improvement in public quality was reflected. As to the characteristics of the visiting public, the number of managers increased by 10% from 2016, and the purchase decision-makers increased by 5%. The show welcomed visitors from all continents and over 35 countries: Argentina, Australia, Austria, Bolivia, Bosnia, Brazil, Bulgaria, Canada, Chile, Colombia, Costa Rica, Cyprus, Denmark, Germany, Hong Kong, Hungary, Italy, Malta, Mexico, Micronesia, Netherlands Antilles, Nicaragua, Paraguay, Peru, Slovenia, Spain, Sweden, United Kingdom, United States, Uruguay, Venezuela, and Zimbabwe.
Highlights in SAGSE
One of the highlights was the impressive designs the exhibitors chose for their stands and the display of their products, which made the show glimmer and created an optimistic atmosphere. Another high spot was the comeback of many manufacturing companies to SAGSE. Historically, the show accompanied all innovations of the sector and has been at the forefront following all gaming novelties in this 25-year career - the Organization trusts this is due to the sustained work they have done and to the resurgence of Argentina in the sector.
To compliment the industry and those who have been part of SAGSE these years, the Organization held a party to celebrate the 25 years of an uninterrupted, successful career. The event, which took place at Puerto Salguero, hosted all the exhibitors that took part in this edition, who enjoyed a varied cocktail and reception with joy and a celebration mood.
Inspiring events and meetings
Also, major local and international institutions revealed an active presence at SAGSE, where talks and conferences were held to spread their activities in the sector. In particular, the Buenos Aires Province Lottery gave a seminar on "Security and Health Policies", where they shared with the public their programs on control and taxing, and to fight addiction to gambling.
The parallel event that undoubtedly drew the greatest attention of regulators, lotteries, and other professionals of the sector was the Malta Gaming Authority Conference, featured by Joseph Cuschieri, Chairman, and Michele Magro, Deputy General Counsel, who spoke for 130 attendees about the European experience on online gambling and sports betting regulation. After the conference and during the exhibition open days, the MGA authorities met professionals interested in exchanging experiences and discussing online gaming legalization and regulation.
On November 8, SAGSE held the traditional training thought for technicians by JCM Global, which focused on products UBA®, the award-winning iVIZION®, printer Futurelogic Gen2Universal®, and many other topics on software update and maintenance of bill acceptors and printers. SAGSE was also chosen by Crane Payment Innovations (CPI) to deliver its training on STS software. This event took place on day 1 of the show and it was the debut of the company at SAGSE trainings.
The 25th edition of SAGSE definitely exceeded expectations and left a balance of great optimism among exhibitors and visitors to keep on betting on the future of gaming in Latin America. The next edition will be on September 11-13, 2018 at Costa Salguero, Buenos Aires.
GTI in SAGSE 2017
GTI Magazine keeps its eyes on the latest trends in Latin America market. GTI team has been setting up a booth in SAGSE expos for several consecutive years, and GTI Magazine is a popular publication within the buyer community. Coming from Asia, GTI is one of the representative publications that reports new trends of global games & amusement industry, especially Asia-pacific region; therefore, it is of high reference value for clients in Latin America. During the exhibition, GTI team not only actively distributed magazines and promotion materials, but also promoted the two GTI expos: GTI Taipei Expo in May 10-12, 2018 and GTI China Expo in Sept. 12-14, 2018. We welcome every interested buyer to visit the GTI expos.
※The article is published in the GTI Magazine Issue No. 160 in December, 2017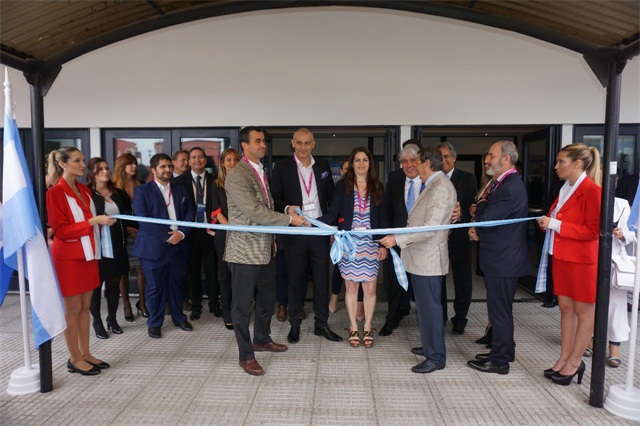 Pictured is the opening ceremony of SAGSE 2017.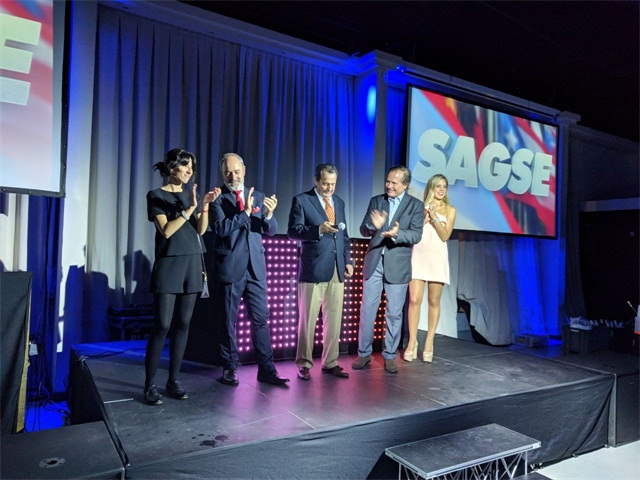 Exhibitors and organizers enjoyed the celebrating party for the 25th edition of SAGSE.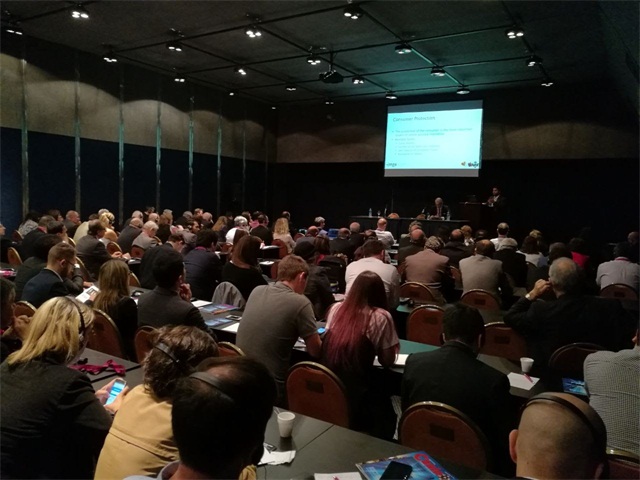 Several institutions like Buenos Aires Province Lottery and Malta Gaming Authority held conferences to share their experiences.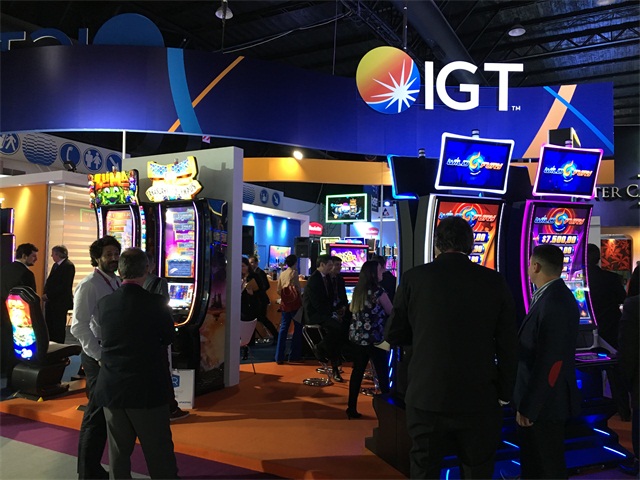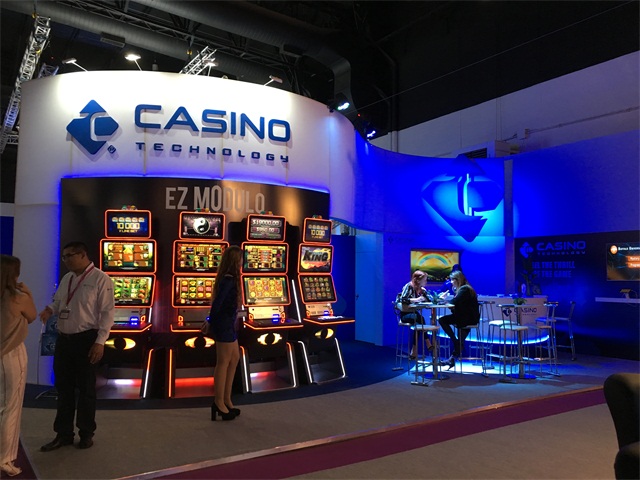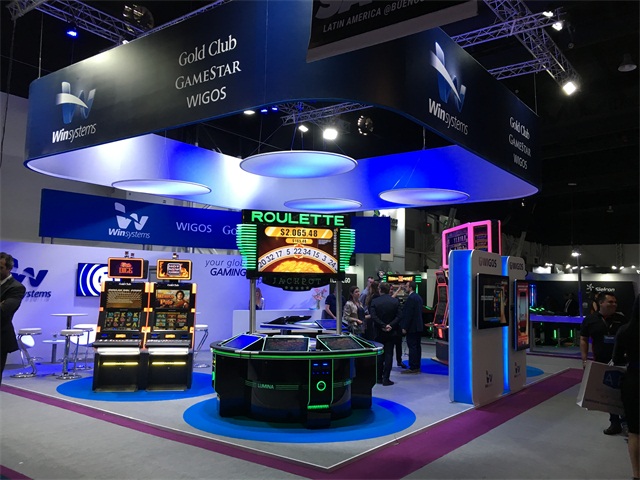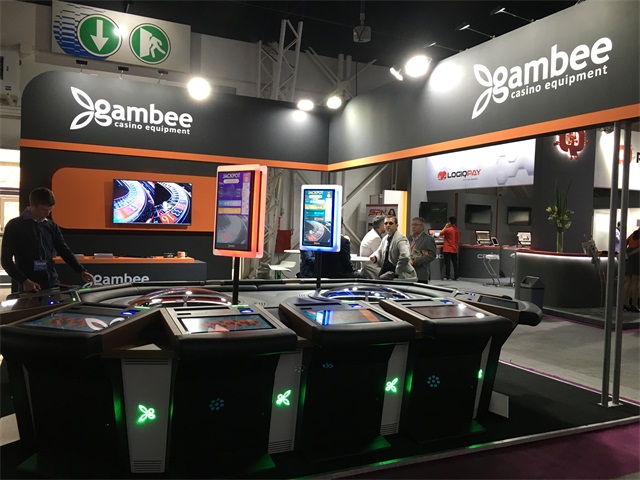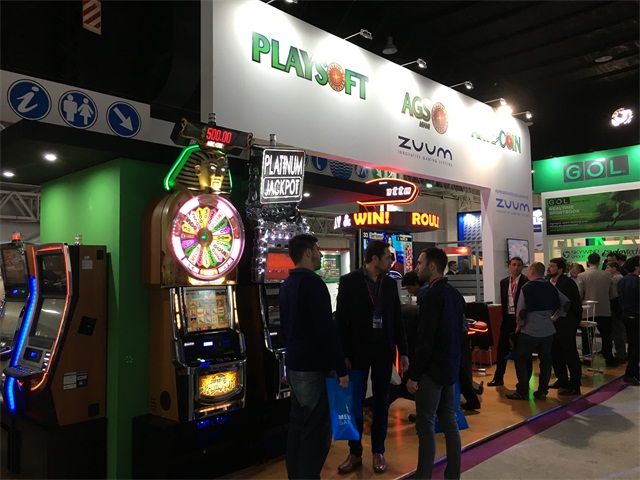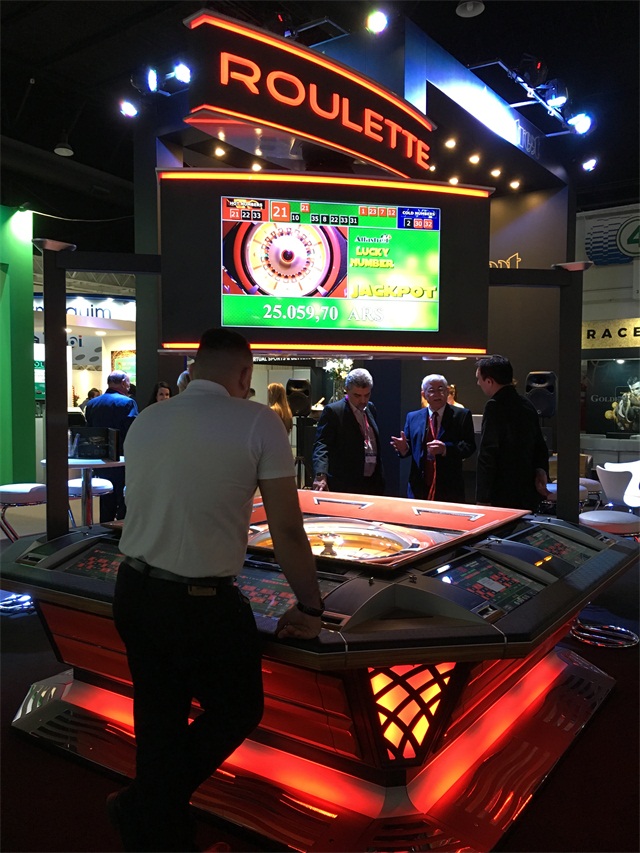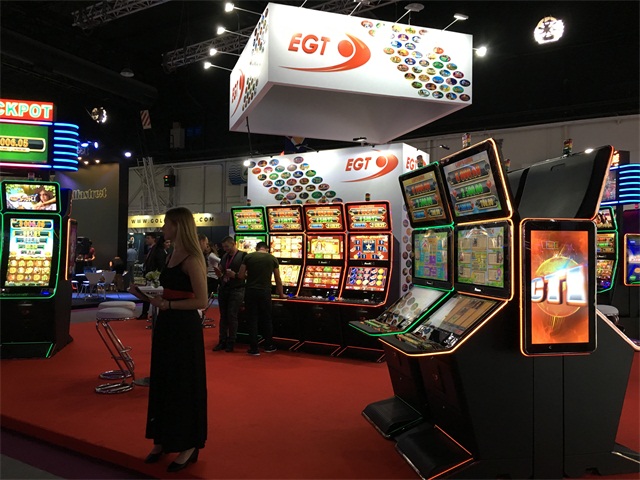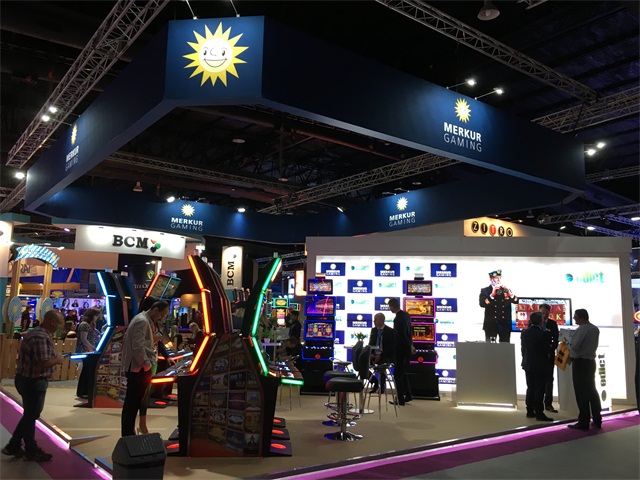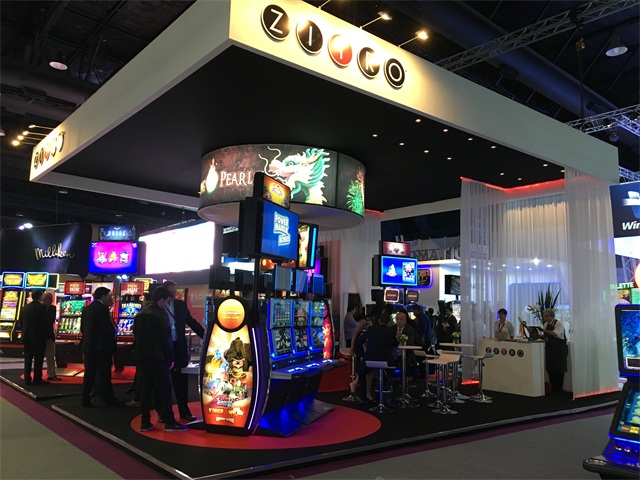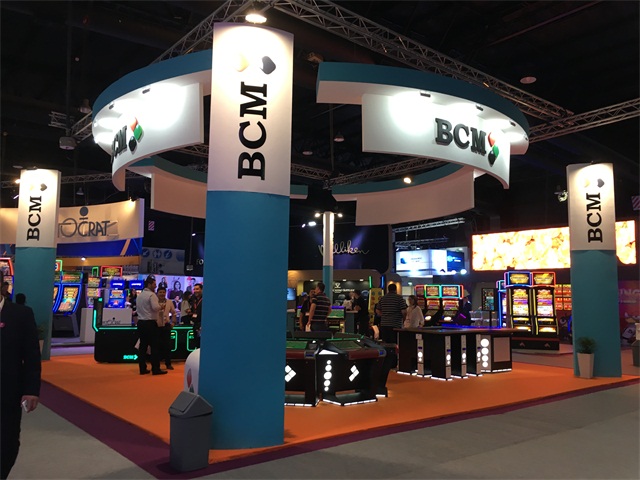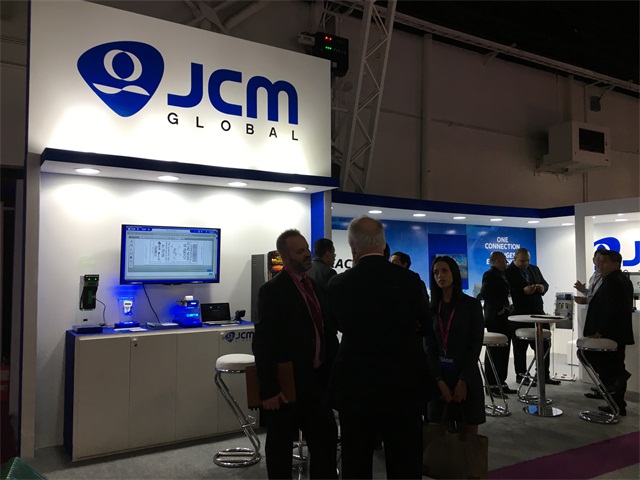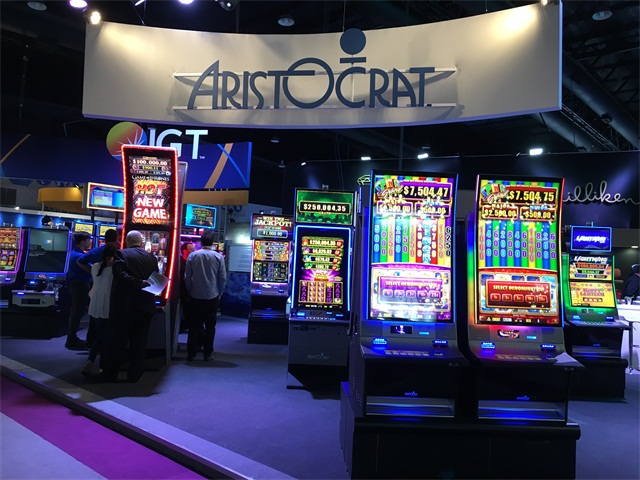 International companies take the Latin America market so seriously that SAGSE turns into an important expo that helps extend business and exposure.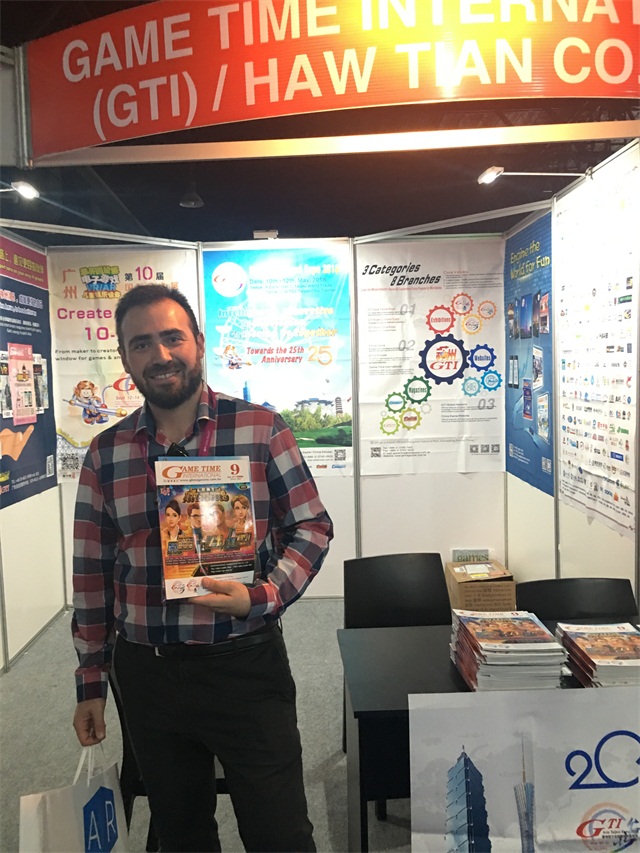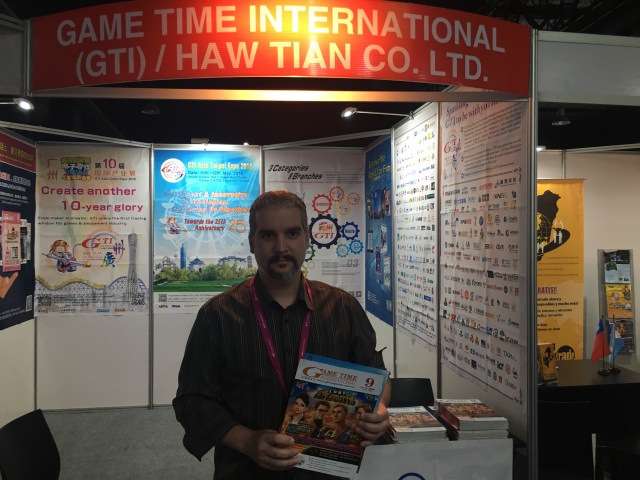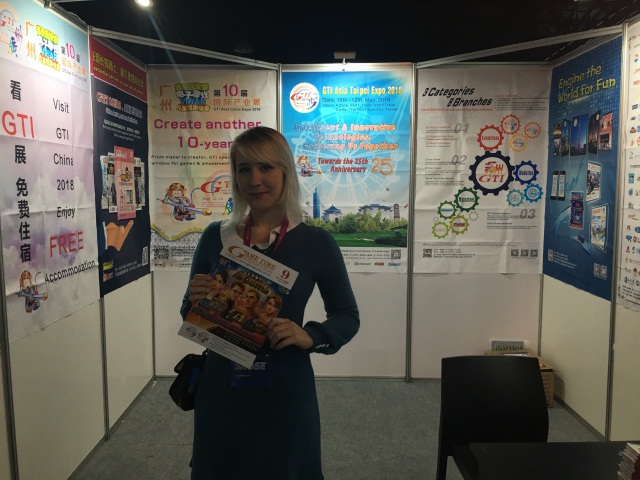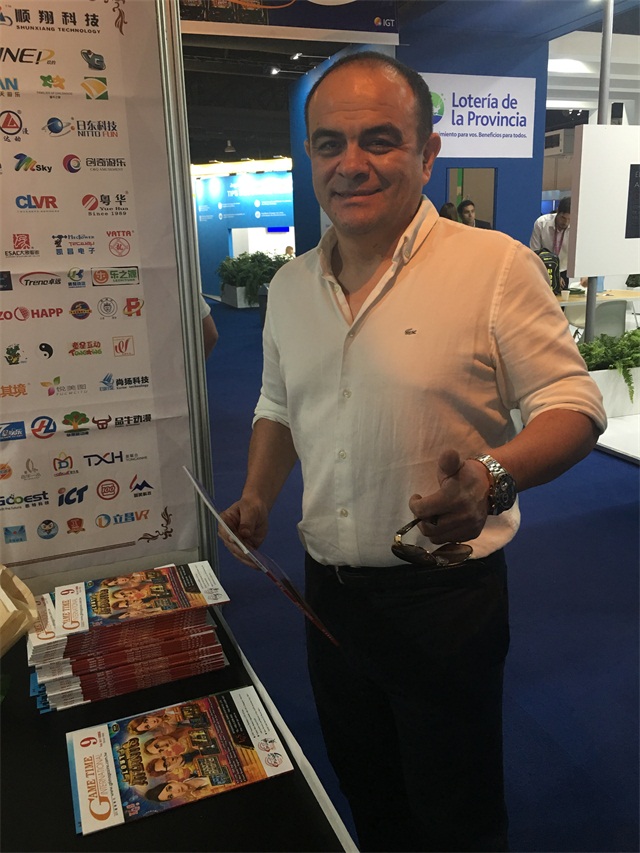 GTI's booth caught numerous attention from buyers. GTI Magazine can meet clients' demands with rich products and market information.