■ Asu Su/Michelle Mai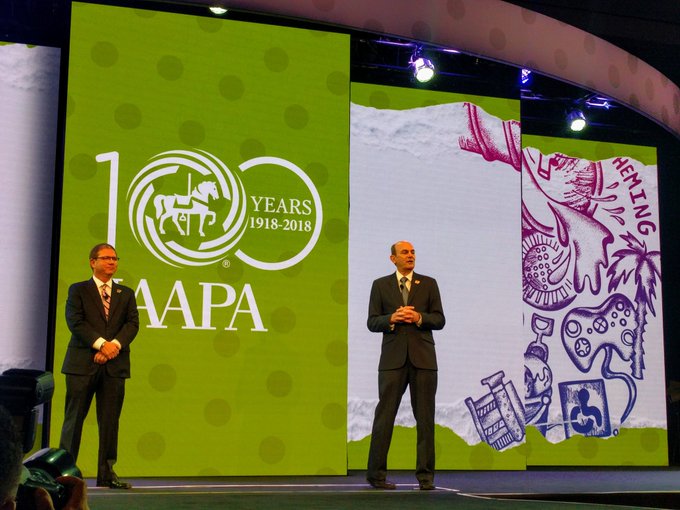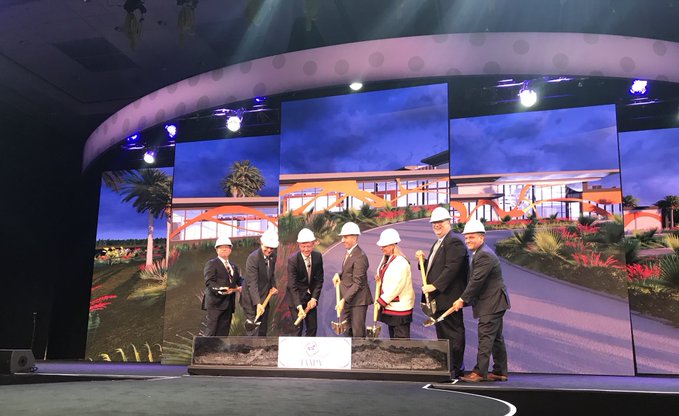 IAAPA Attractions Expo 2017 opening ceremony guided people to welcome the annual largest entertainment industry event.
This year, The International Association of Amusement Parks and Attractions (IAAPA) grandly held the exhibition at Orange County Convention Center in Orlando, Florida on Nov. 14~17. During its four-day show, with its area of over 550,000 net square feet, the show was expected to draw more than 1,114 exhibitors from 100 plus countries and regions. Furthermore, IAAPA Attractions Expo became an even more brilliant show through a strong seminar and workshop programme. No matter the exhibition scale, displayed content or the quality of visitors all showcased the success of IAAPA Attractions Expo as the first-largest global entertainment exhibition.
Strong attendance by Chinese manufacturers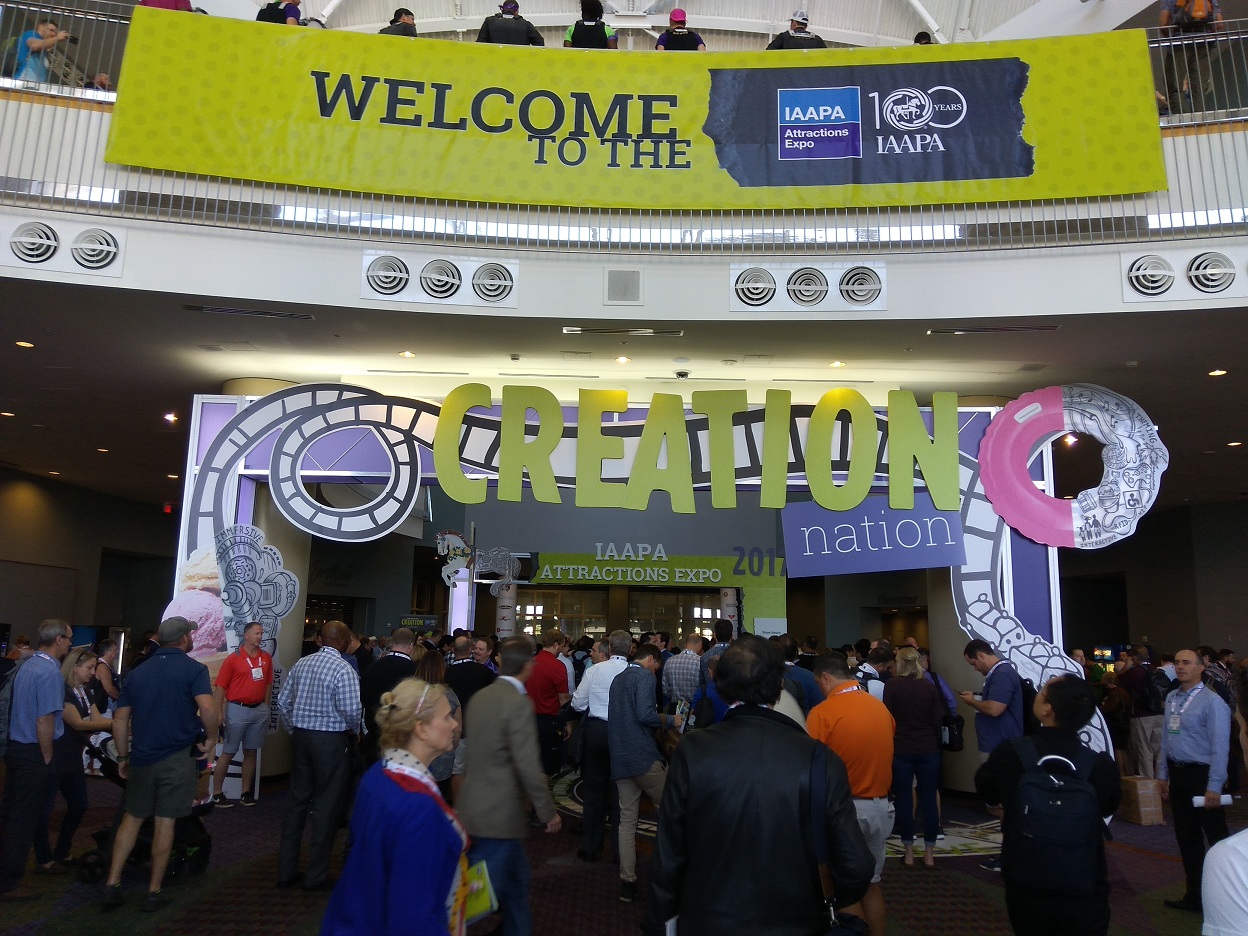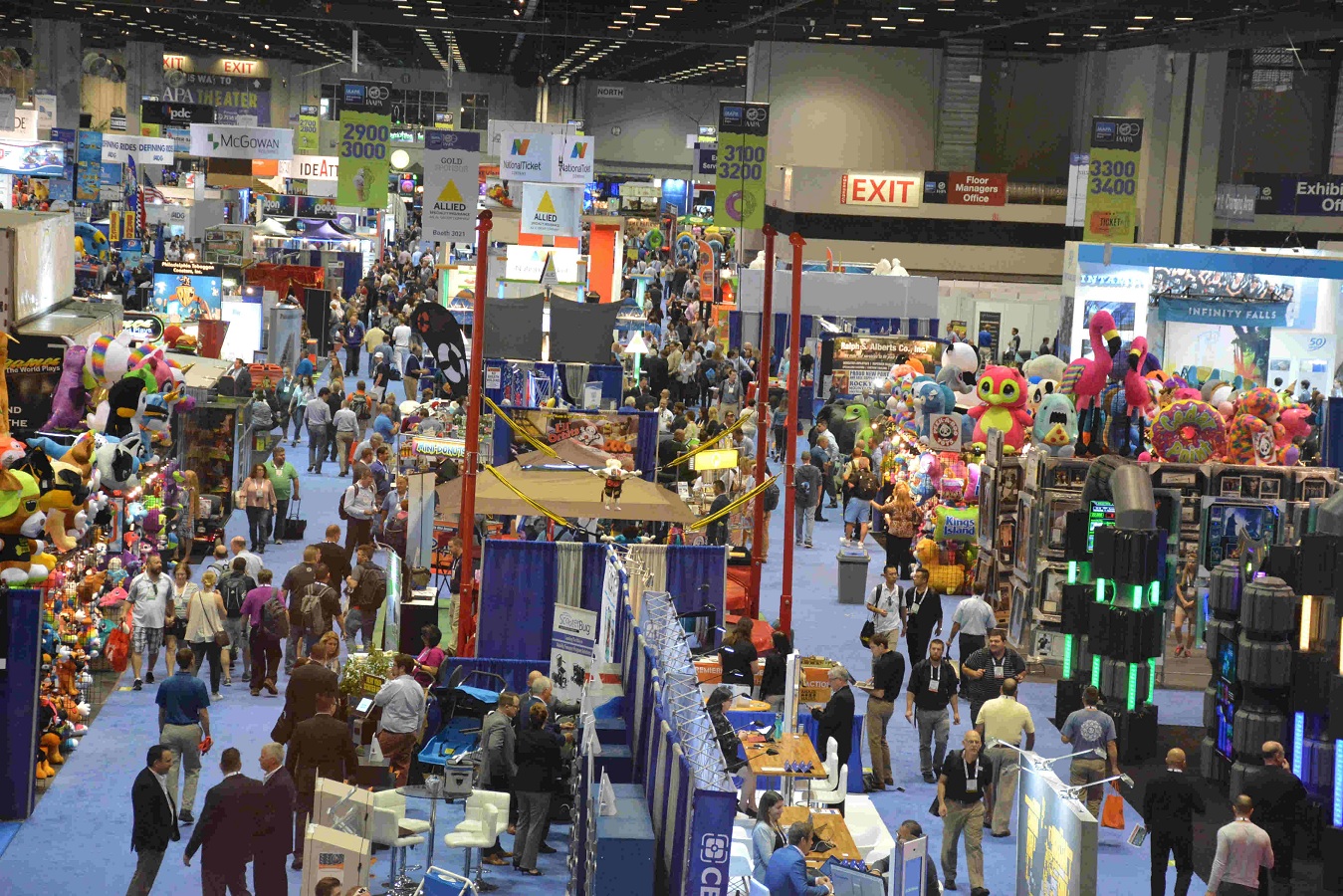 This expo attracted 25,300 qualified buyers from all over the world.
This year, IAAPA Attractions Expo attracted over 100 Chinese entertainment companies. Such as Wahlap Technology, Sealy, Tecway, Funshare, Flying Animation, 9D Electronic, Arccer, Movie Power, GAME PLUS, Cowboy, Gold Hunter, Sea, Skyfun, IDo, yard-inflatable, YERUI, Zhuang Lun, Yuehua Token, Neofuns, Intelligent Game, AOQI Inflatables, Huale Inflatable, Qile Inflatable, UNIS Technology, Golden Dragon, G-Look, Guang Yang, CHINA LOCTA, Luck Amusement, LS-Game, Power Amusement, Star Animation, LX-Game, Great Age, Bodolo, Do Do Paper, Game Art, Ocean, Beijing Jiuhua, Gooest, Leke VR, ShiBaoLai, Water Design, Huaxia, Mich Playground, Qilong, Qiaoqiao, Xiaofeixia, Liben, Huadong Entertainment, Kaiqi Group, Suzhou Fwu-Long, Lefunland, Yidong, Hehao, QiQu Fun, Lulu Toy Car, MCube, Aidisen Optoelectronic, Shengwangbuluo, HaiChuan Dinosaur Landscape, YiFeng Science & Technology, Dragon Culture & Arts, CRRC Special, International Currency Technologies (ICT), Asia Amusement, I Cing, Saint-Fun, Paokai and Brogent Technologies and so on. It was demonstrated that manufacturers from the Asia-pacific region, especially those from the mainland China and Taiwan, have constantly sped up their product development at a big pace, and became a huge exhibition team, attracting the attention of global manufacturers.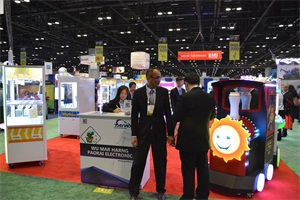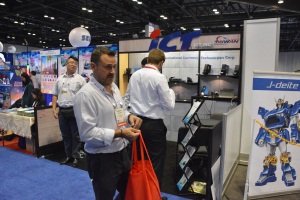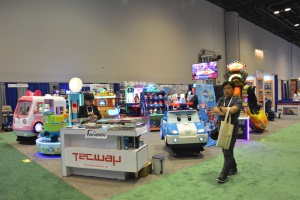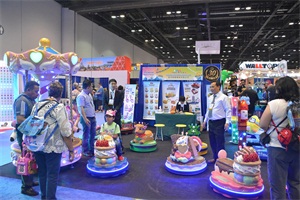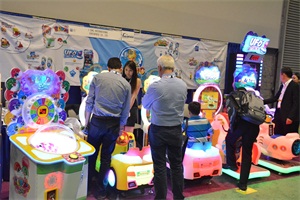 Five Taiwan-based representative companies participated in the exhibition. Their products cover redemption machines, kiddie rides and bills acceptors. The quality and service of the MIT (Made in Taiwan) products have always been the biggest advantages.
25,300 qualified buyers from around the world, including executives from amusement parks, water parks, family entertainment centers (FECs), zoos, aquariums, museums, science centers, resorts, and attractions participated in the expo, with a 12 percent increase in buyer attendance over 2016. In addition, 13,523 people participated in 138 education experiences, which included multiple-day institutes and symposia, behind-the-scenes tours at area attractions, panel and roundtable discussions, and constituency lunches. The five-day Expo pumped an estimated $51.3 million into the Orlando-area economy. "The success of this year's show is a true testament to the continued growth and strength of attractions around the world," said Paul Noland, IAAPA president and CEO. "Achieving this record-breaking attendance as we kick off IAAPA's 100th anniversary celebration is a remarkable milestone in our association's history. We thank all of our attendees, exhibitors, members, and sponsors for their support. We can't wait to see what's on the horizon for our dynamic industry - the best is yet to come."
1. Manufacturers from mainland China distinguished themselves at the show.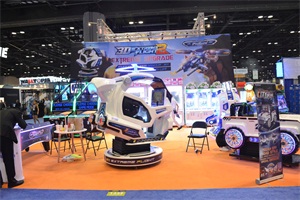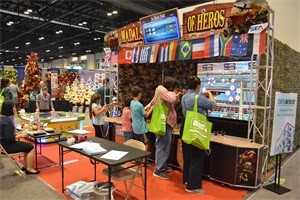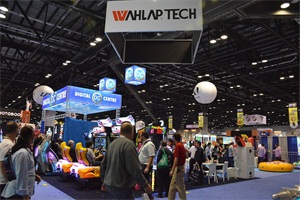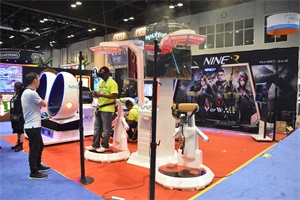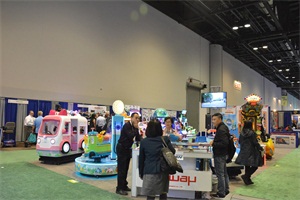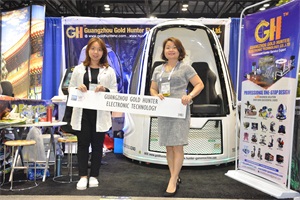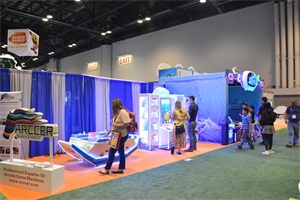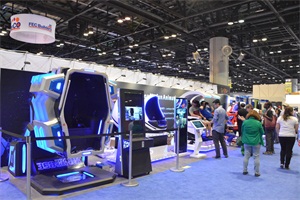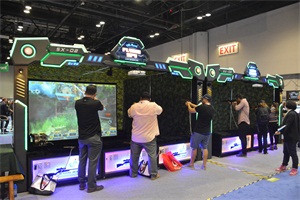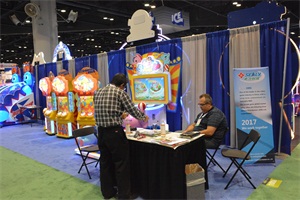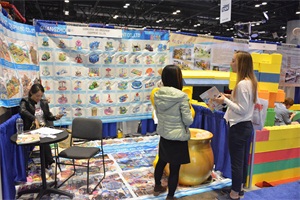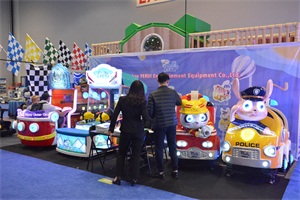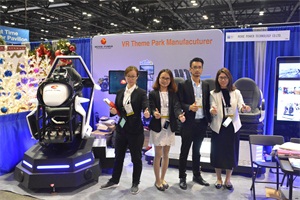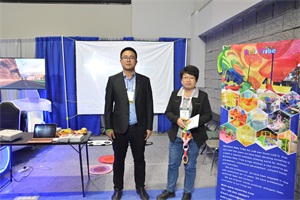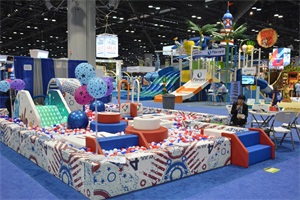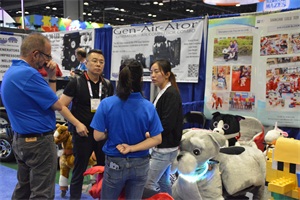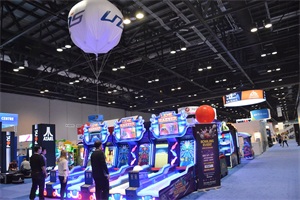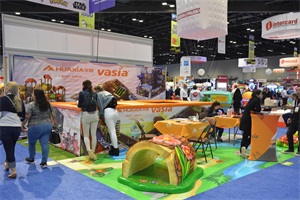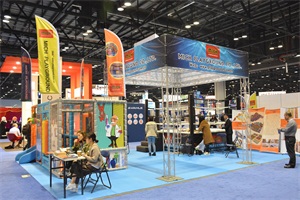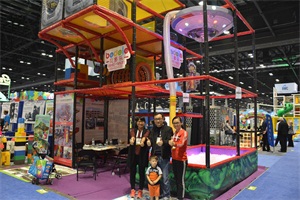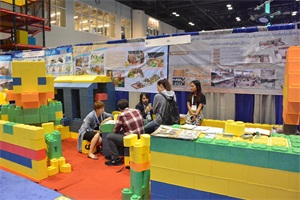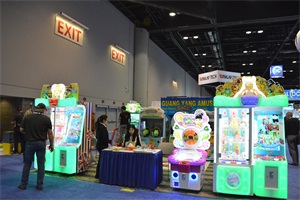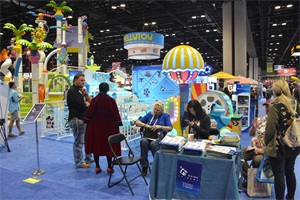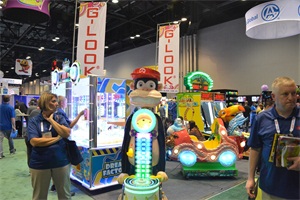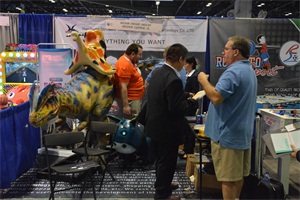 Nearly 100 mainland-based manufacturers have joined hands to become a powerful team representing China's strength and successfully promoted Chinese entertainment equipment products to the America and global market.
Rich and diversified exhibition content
In the field of outdoor equipment, a number of new product launches in the kiddie rides sector become the mainstream of theme park facilities, which has injected development momentum into the $39.5 billion global attractions industry. However, with the sharp rising trend of areas covering inflatable products, they have become more and more important entertainment equipment in the industry. Chinese exhibitors mainly comprised Guangzhou and Zhejiang companies, which have been participating in IAAPA for many years. That is to say, the prospects for inflatable products in the United States market are especially optimistic. Moreover, indoor amusement equipment, like video games, naughty forts, AR & VR were also a big hit in the local market. And some famous enterprises from China, Japan and Korea were also presented at this expo and displayed their new products. It was worth mentioning that "Ice Man" developed by Superwing Technology has been favored by European and American buyers and even received the highest honor of the IAAPA "Brass Ring" Award, which strongly demonstrated the "made in China" brand to the world.
Besides, VR is an important arena among Chinese and Korean enterprises and several European and American VR veteran companies. On the one hand, the combination of mobile VR and large-scale amusement rides and waterpark equipment has reached mature market operation and relatively high-quality entertainment experience, and has become the latest must-have among park equipment providers. On the other hand, in terms of virtual interactive projection, some China-based enterprises like Gooest Media Technology and MCube Interactive have played a role in this great image, and relatively, in this regard quite a few foreign companies participating in this exhibition have showed their obvious advantages. Also, buyers on the site showed a quite high purchase intention for the naughty fort soft equipment.
2. Loads of excellent products.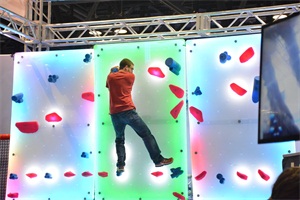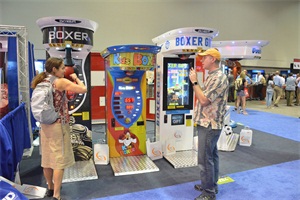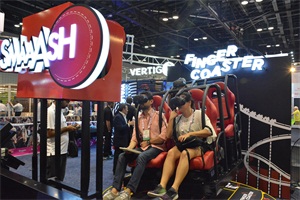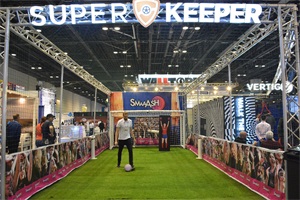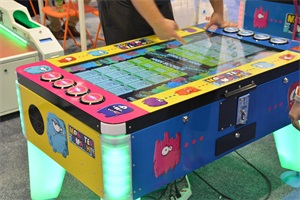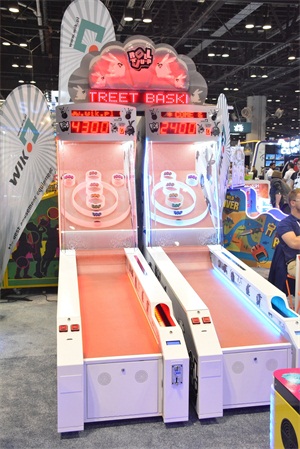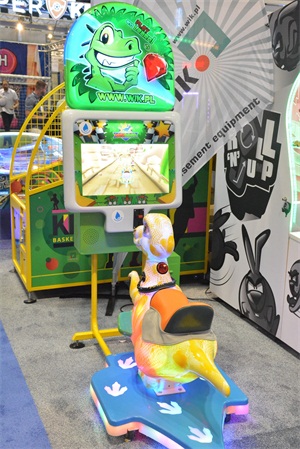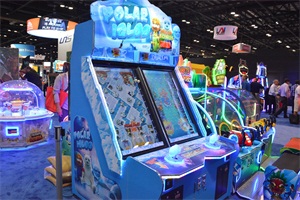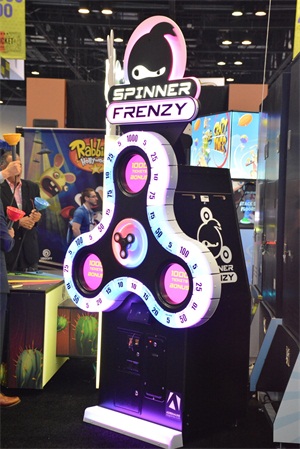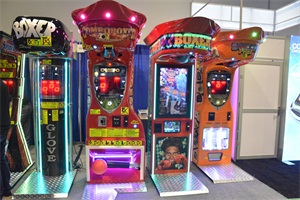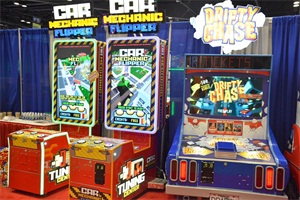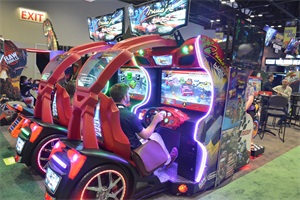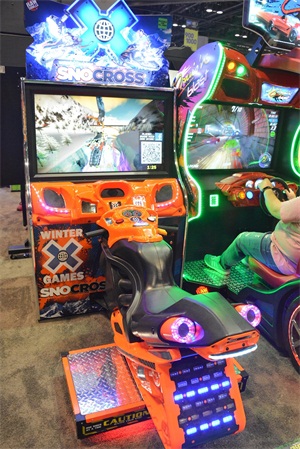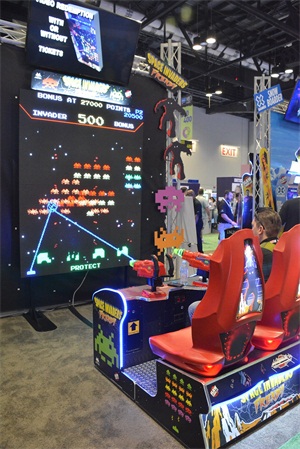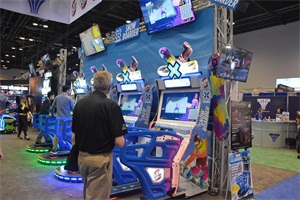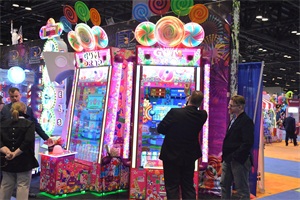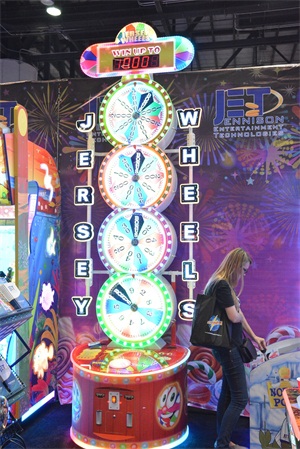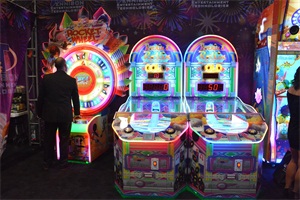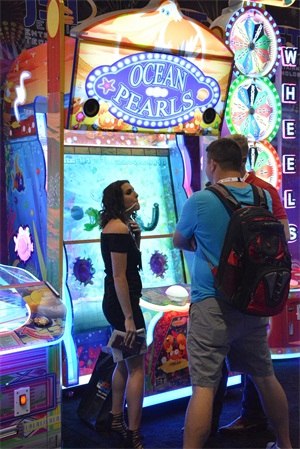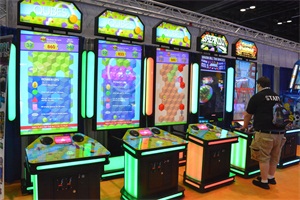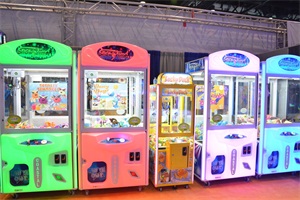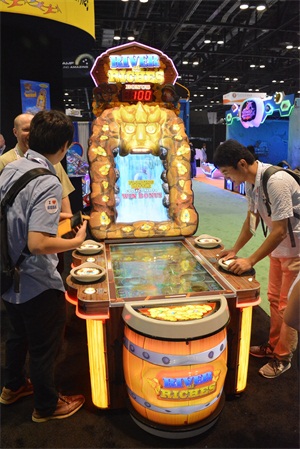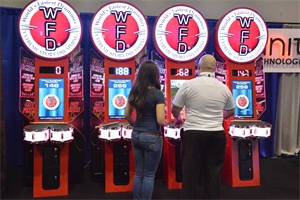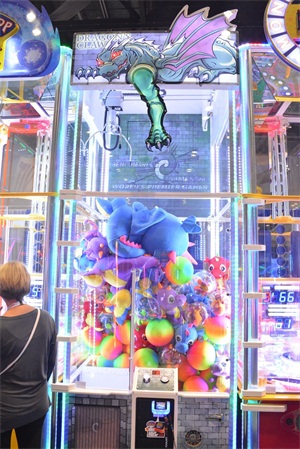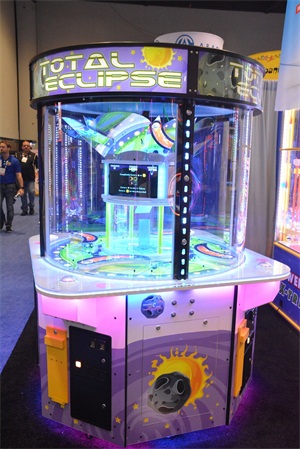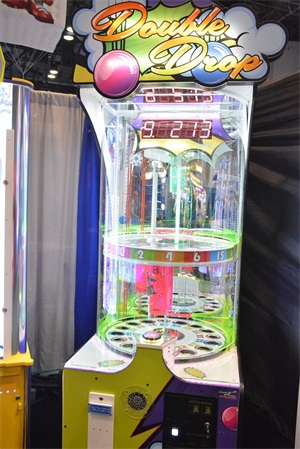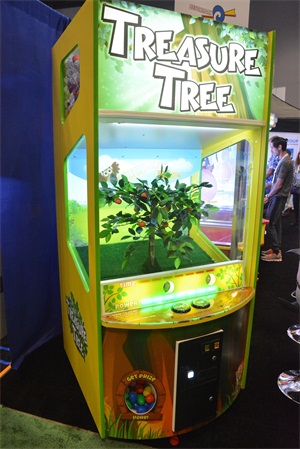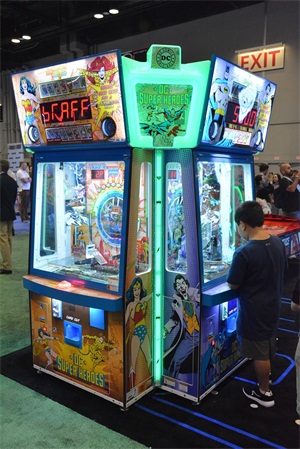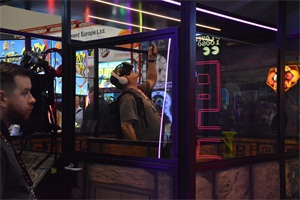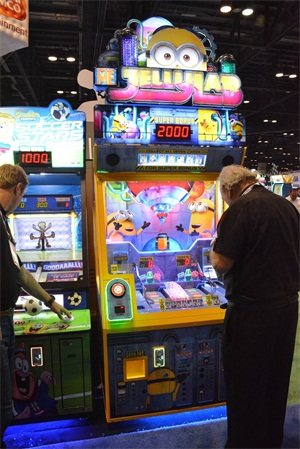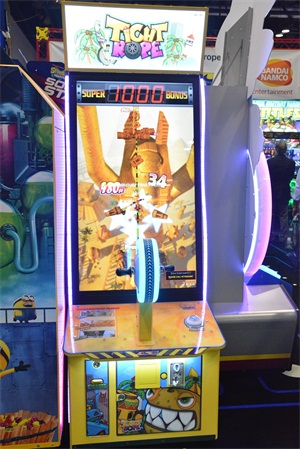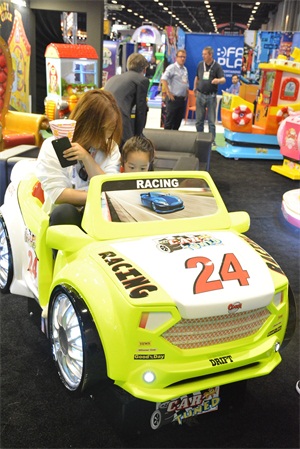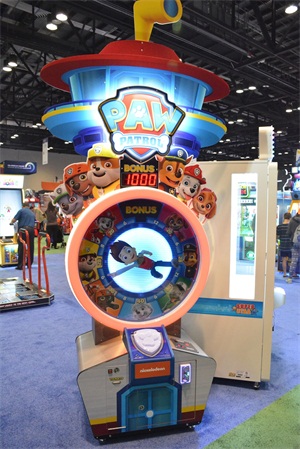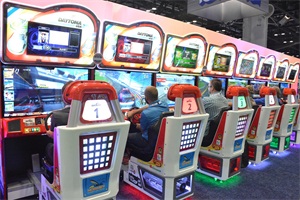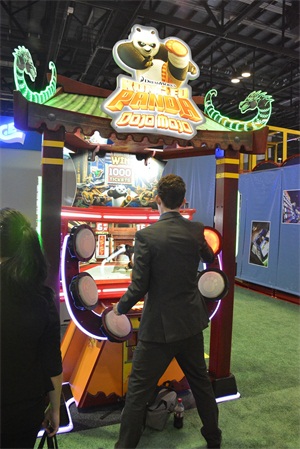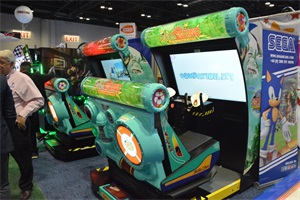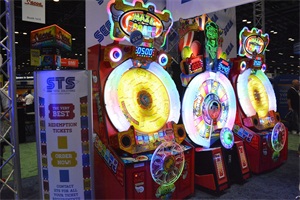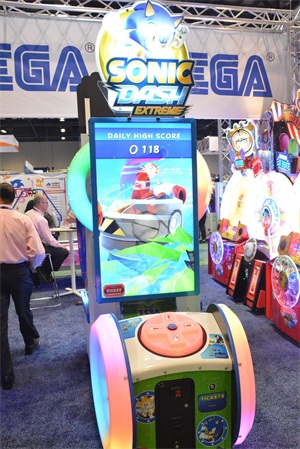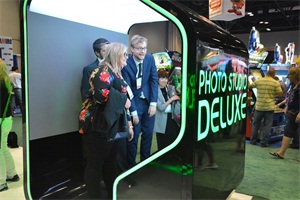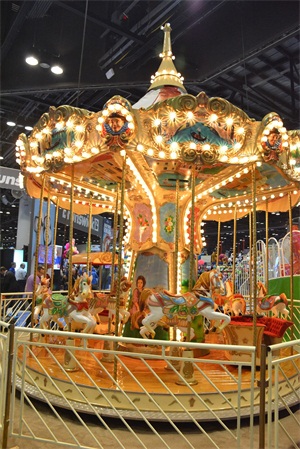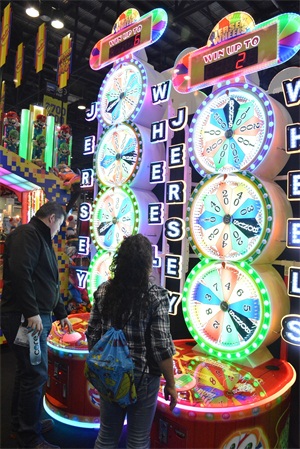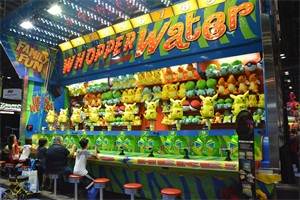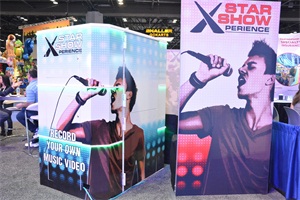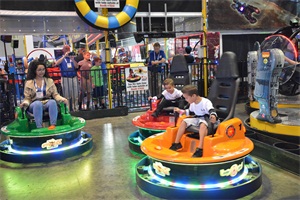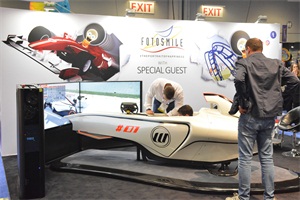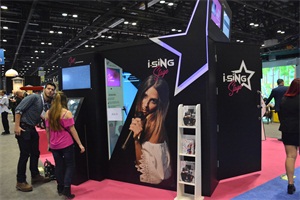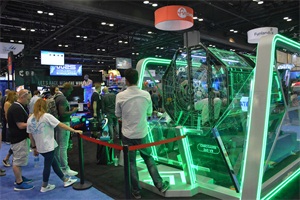 Exhibitors from around the world provided the best and latest products, which tightly caught buyers' and players' eyes, and brought some innovations to the New Year's industrial development.
A fun show with numerous new products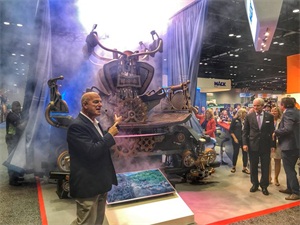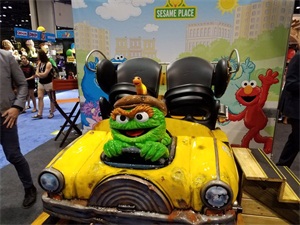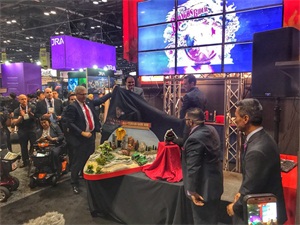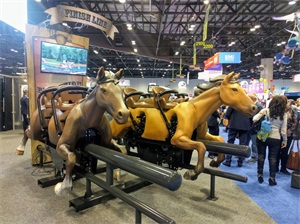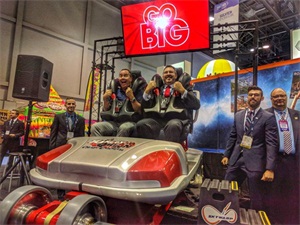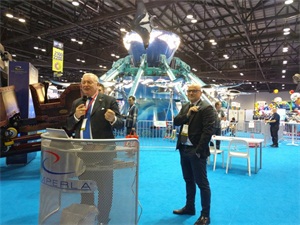 The exhibitors' new product launches, another focus, tightly grasped the buyers' attention.
Actually, numerous new products launched at annual IAAPA Attractions Expo. Such as the latest ticket redemption game from Coastal Amusements Inc - 3 Ring Circus; The first Redemption Photobooth created by Digital Centre, which was introduced for the first time at IAAPA Expo; and The Virtual Rabbids: Big Ride produced by LAI Games was displayed at the IAAPA. What's more, visitors to Sega's booths experienced the hottest new games in the amusements industry: the big video racing game to look out for - Daytona Championship USA with brand new overhead lighting and Maze Escape, a brand new mechanical redemption game. Other popular games like Drop It Win It, Prize Locker and Key Master Mini were also displayed at Sega's booth. In addition, Dynamic Attractions also held its new products' launch at the expo, which was performed with joy and fun.
GTI stands on the world stage.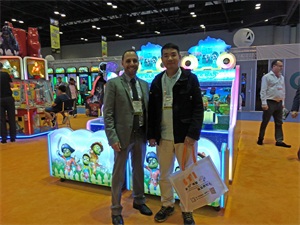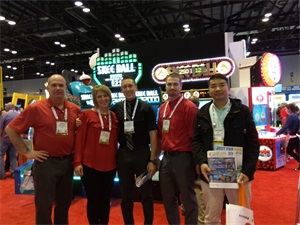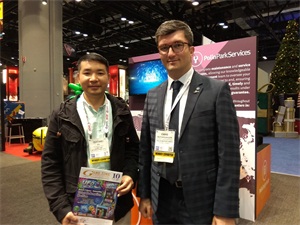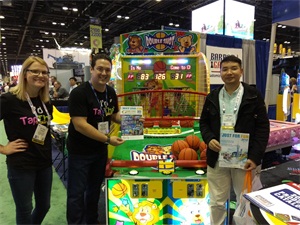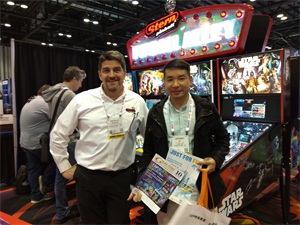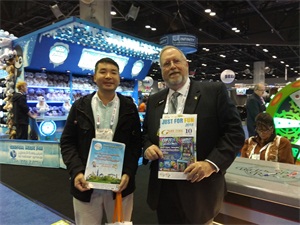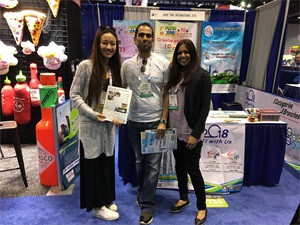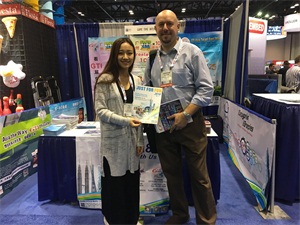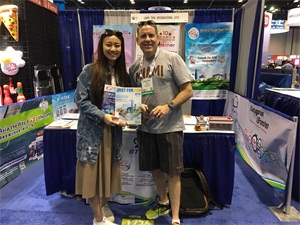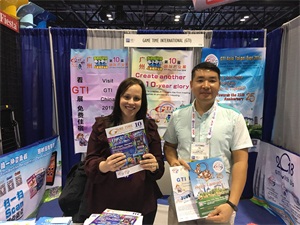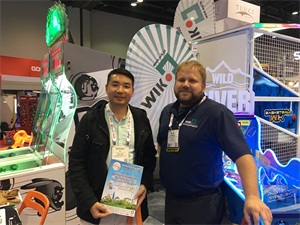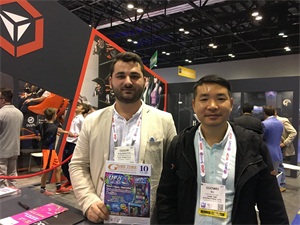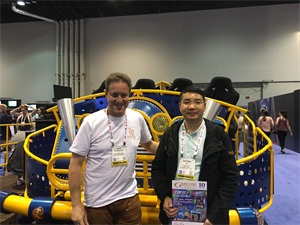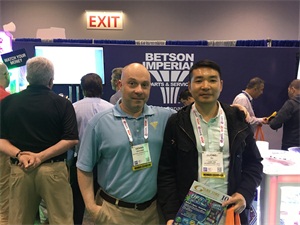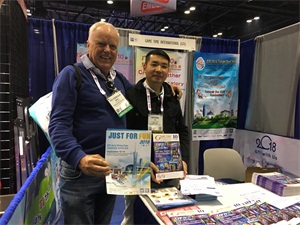 The Chief Editor of GTI, Mr. Asu Su visited many exhibitors to timely enhance the mastery of displayed situation and products. Meanwhile, lots of visitors came to GTI's booth to better understand the trading needs between the two parties.
In this September, EAS 2017 (IAAPA Euro Attractions Show) held in Germany was a proud achievement, diverting a number of European buyers who had been participating in IAAPA Attractions Expo. Even so, IAAPA Attractions Expo still attracted lots of global buyers from America, Canada, Chile, Uruguay, UK, Italy, Spain, Turkey, UAE, Thailand, Korea, Singapore, New Zealand, Algeria, Egypt and other countries. Besides, we GTI set up a booth at IAAPA Attractions Expo, welcoming manufacturers and buyers from all over the world who came to consult us. Also, GTI took the initiative to communicate with some famous manufacturers and collected the latest products and market information to share with readers. Next year, IAAPA Attractions Expo will be held on Nov. 13~16, still at Orange County Convention Center in Orlando. We look forward to meeting you again!
※ The article is published in the GTI Magazine Issue No. 160 in December, 2017