On November 24, the opening ceremony of the branch of Guangzhou Zhuoyuan Machinery Co., Ltd. (Guangzhou Zhuoyuan) was grandly held at Hengran Creative Park, Panyu district, Guangzhou. Mr. Yang Xuyun, the CEO of Guangzhou Zhuoyuan, Mr. Xiong Bin, the general manager of Guangzhou Share IT, Mr. Sun Yibin, the general manager of Guangzhou Daqian Decoration Engineering Co., Ltd., Shi Qing, the CEO of Guangzhou GYM&FUN Entertainment Technology Co., Ltd., Mr. Zhao Xingyang, the CEO of Shenzhen Liuyuehou 3D Co., Ltd., and other industrial companies' representatives and providers together with Guangzhou Zhuoyuan's leaders such as Mr. Lu Jiangfei, the brand consultant, Mr. Chen Hanfang, the director, Mr. He Jin, the VP, Mr. Wan Ruguo, the strategy director, Ms. Luo Yanru and Mr. Zhu Miqiu, the marketing directors.....attended the show to witness the new journey and new step for Guangzhou Zhuoyuan.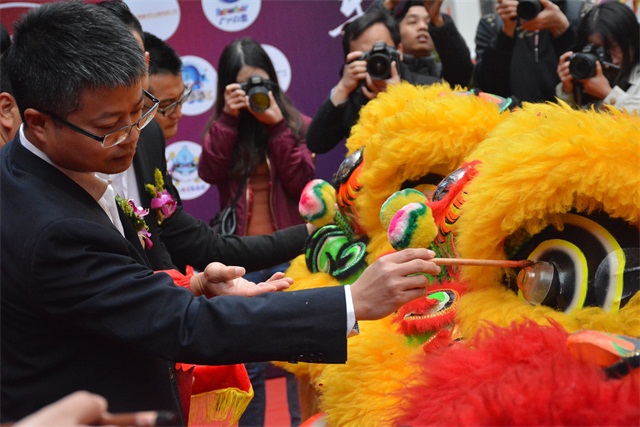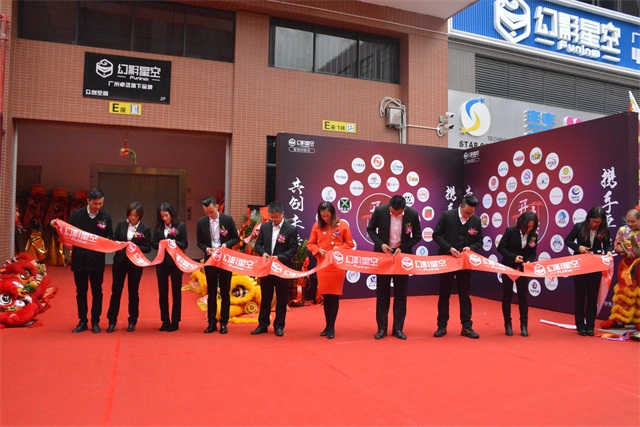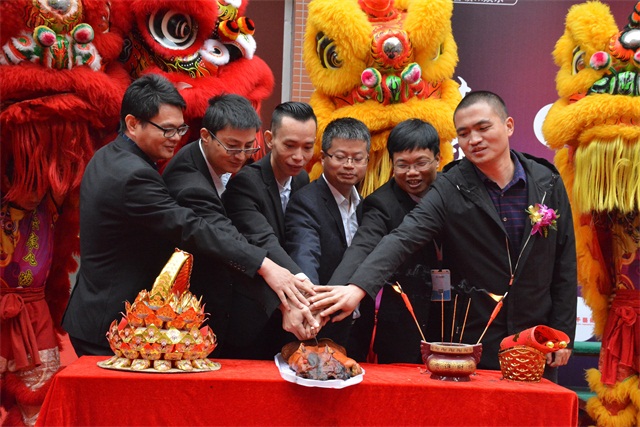 After the ribbon cutting ceremony and other traditional ceremonies, the branch of Guangzhou Zhuoyuan was grandly opened.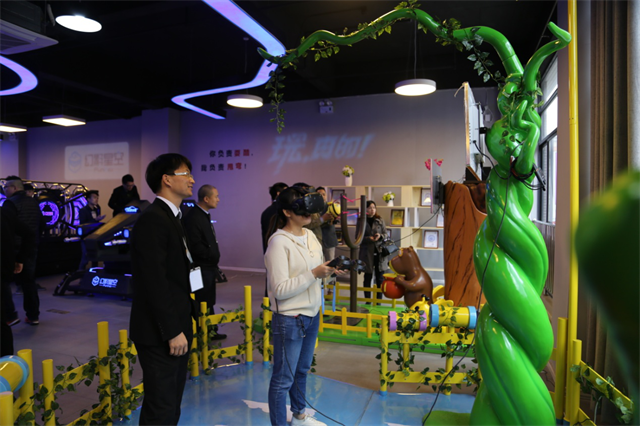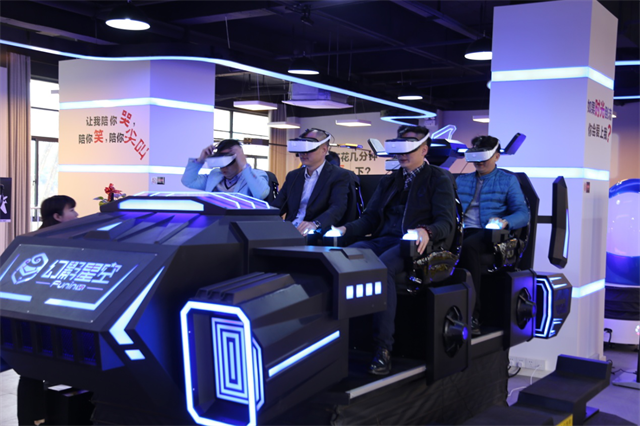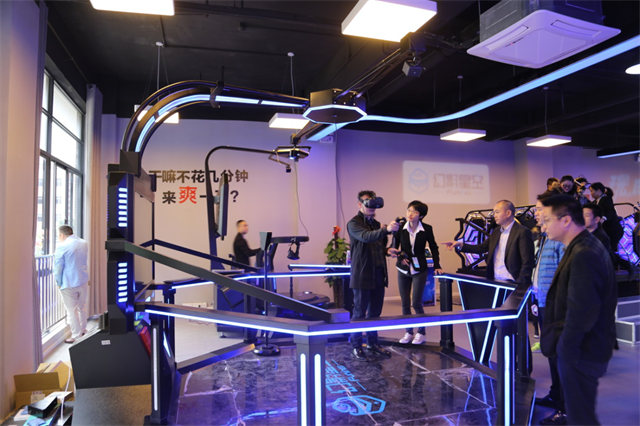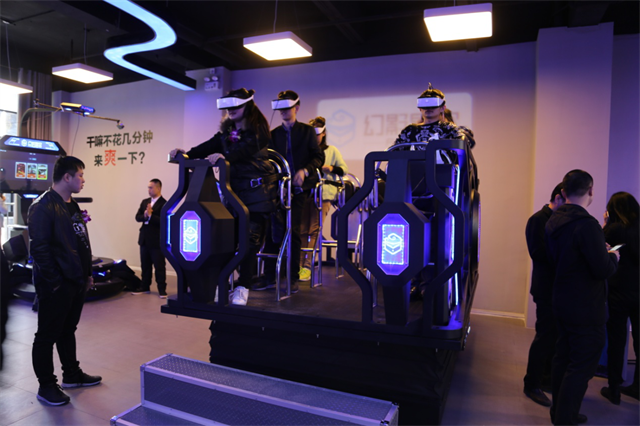 Guests experienced serial Funin VR products.
As a speaker at the ceremony, Mr. Yang Xuyun showed his sincere gratitude to all the attendees and industrial friends. He said, Guangzhou Zhuoyuan always keeps its originality of creating "high-quality VR" and wins wide supports and trust. As the company becomes larger and larger, its brand Funin VR plays a leading role in "VR amusement profitable plan" with 3,500 theme parks, covering 100+ countries across 5 continents, which helps thousands of people make their dreams of starting up businesses and earning more money become a reality. Setting a branch in Hengran Creative Park, Guangzhou Zhuoyuan hopes to synthesize advantages of Funin VR's channels, the output of profitable plans, and quality equipment, and integrate them with industrial resources to achieve mutual benefit and win-win results, which will be helpful to push the economic development of Guangzhou VR pan-amusement field and build a healthy VR business format. What's more, Mr. He Jin also shared the global market prospects of VR theme parks and expressed that VR technology is improving day by day. It attracts lots of attention from industrial friends. China also puts a new premium on VR technology and gives strong support through government policies. For the public, VR theme parks are the most immediate way to contact with VR technology. For the market participants, VR amusement industry is the easiest way to get higher profit.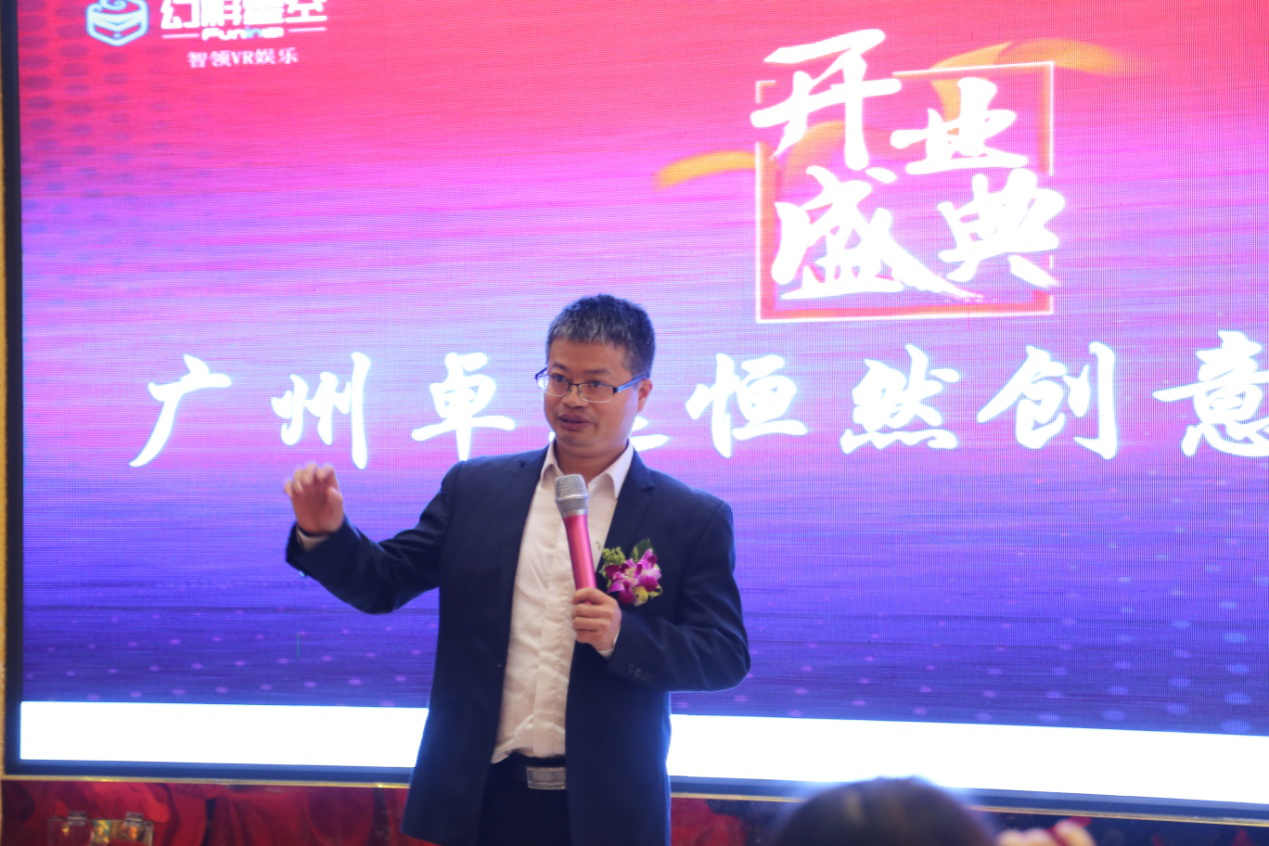 Mr. Yang Xuyun made a speech at the ceremony.
Guangzhou Zhuoyuan has accumulated rich experience in profitable projects and won a good reputation from customers. It can not only provide customers with one-stop customized VR amusement profitable plans based on their needs but also create various VR profitable portfolios serving over 3500 end-user experiences. Guangzhou Panyu is the world of amusement manufacturers and animation corporations. Therefore, Guangzhou Zhuoyuan hopes to take the establishment of a branch in Hengran as an opportunity to increase more communication and build a deeper cooperation with animation corporations by combining its R & D strength in VR equipment with its professional and original content development ability and other advantages, so as to find more wonderful resources to enrich the resource channels of Funin VR. It also wants to offer more powerful service assurance for franchisees and drive them to keep sustainable profit and push the VR field in Guangzhou to develop better and better.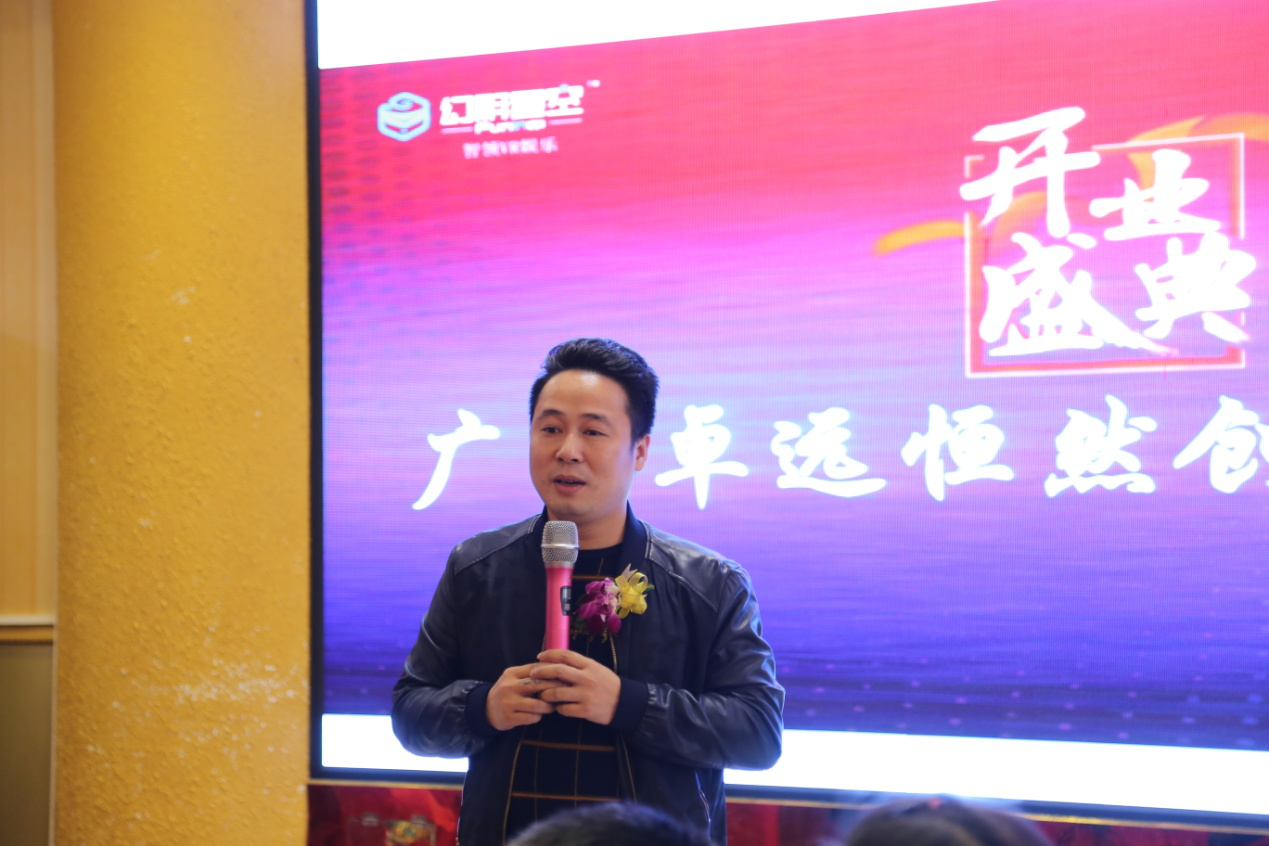 Guangzhou Panyu together with Mr. Xiong Bin, the president of amusement and games association celebrated to Guangzhou Zhuoyuan.
※The article is published in the GTI Magazine Issue No. 160 in December, 2017