OCT set up Happy Valley Group
Approved by the State Administration of Industry and Commerce of the adoption of the name, Happy Valley Cultural Tourism Development Co., Ltd. (Happy Valley) officially received its business licenses, which were issued by the Market Supervision Administration of Shenzhen Municipality on October 16, 2017. This marks the establishment of the "Happy Valley group", which has been prepared by Overseas Chinese Town (OCT) for a long time, and also marks the new era that Happy Valley will change its independent operation into one of chain management.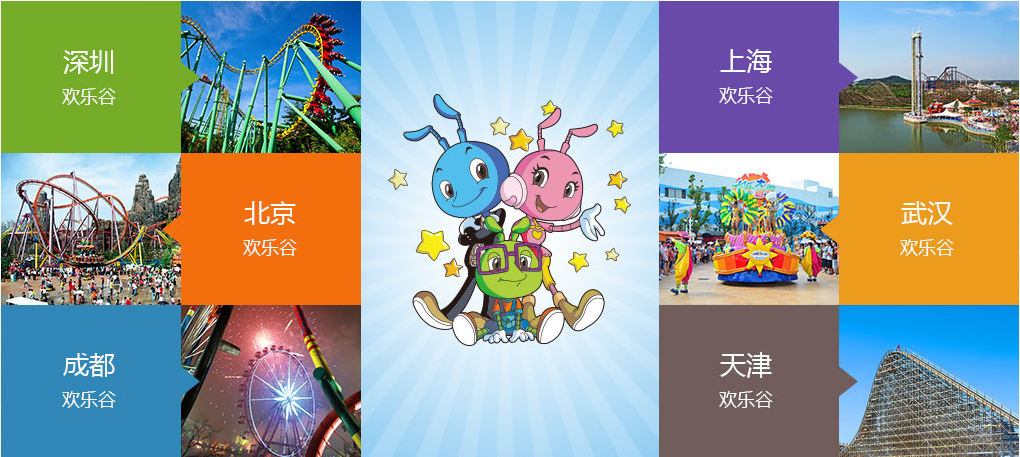 Happy Valley in China.
Happy Valley is a theme park brand of OCT, and has completed it's layout in Shenzhen, Beijing, Tianjin, Shanghai, Chengdu, Wuhan and Chongqing--seven cities in total. Now, OCT is strengthening their theme park business due to the fiercely competitive Chinese theme park market. It proposed the new strategy of "the billions of development" about Happy Valley in the chain development conference at the end of 2016. In April 2017, the company also made it clear in their 2016 annual report that they must set up Happy Valley Group as soon as possible, to promote cross regional, chain, brand development. The establishment of the Happy Valley group has coordinated the entire Happy Valley brand, and has also unified the operation and management of the brand and changed the divisive situation to strengthen the overall theme park brand of OCT. (2017/11, No. 159GTI)