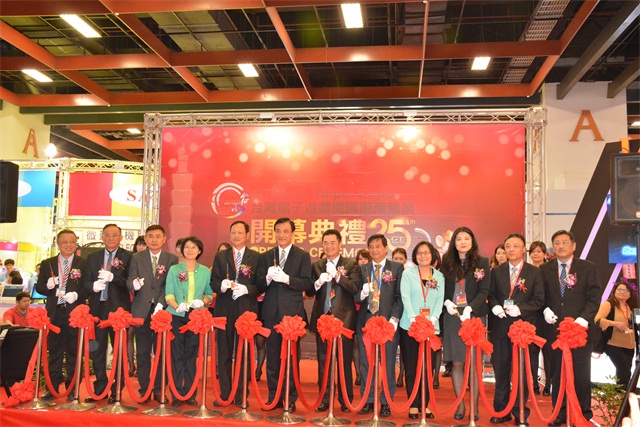 ■ Asu Su / Phoebe Yu
Jointly organized by the Taiwan Amusement Machine Association (TAMA), the Taiwan Digital Entertainment Association (TDEA), and GTI, the 25th GTI Asia Taipei Expo took place at Area A, Hall 1 of the Taipei World Trade Center on May 10-12 and was a great success. The only, professional large-scale game machine international trade event in Taiwan, GTI Asia Taipei Expo, made its debut in 1993 and has now entered its 25th year. This year's event used 'New amusement and Creative Intellect, Brilliantly Converge' as its theme to seek new opportunities to 'fuse' and revitalize the electronic game industry of Taiwan.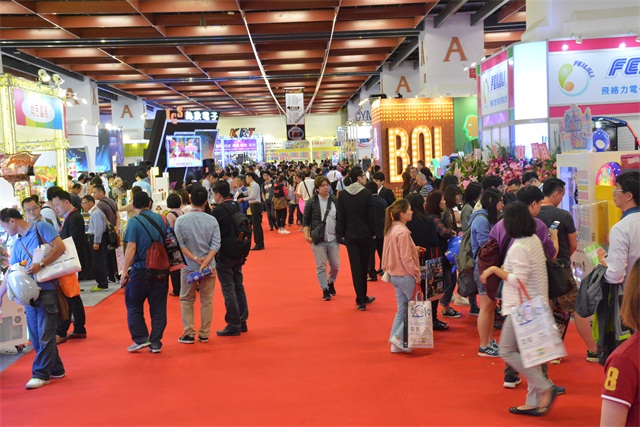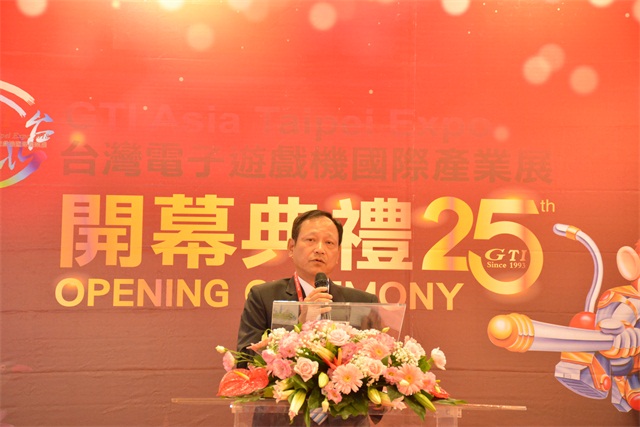 Chairman of TAMA and Feiloli Electronic Co., Ltd. - Tsai Q-ming delivered a speech.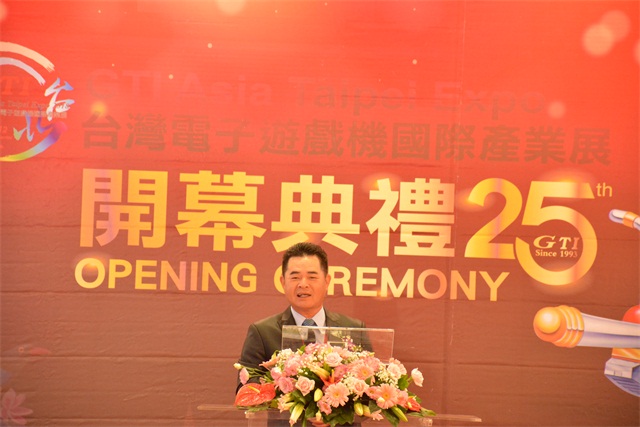 Chairman of TDEA and Paokai Electronic Enterprise Co., Ltd. - Wei Ming-shan made a speech.
Games are here, running brilliantly for 25 years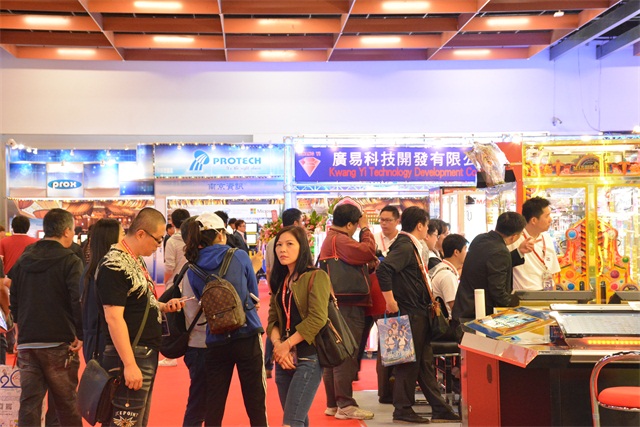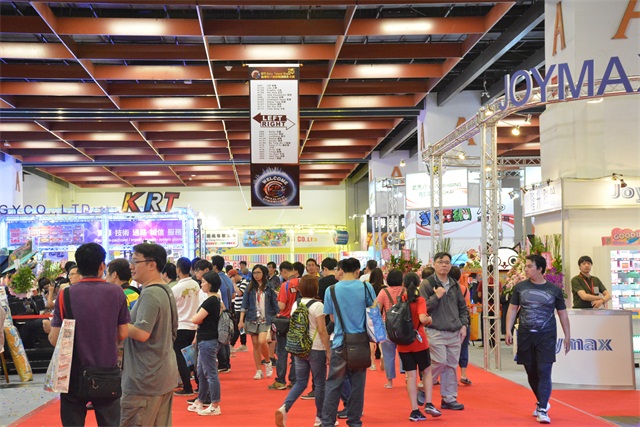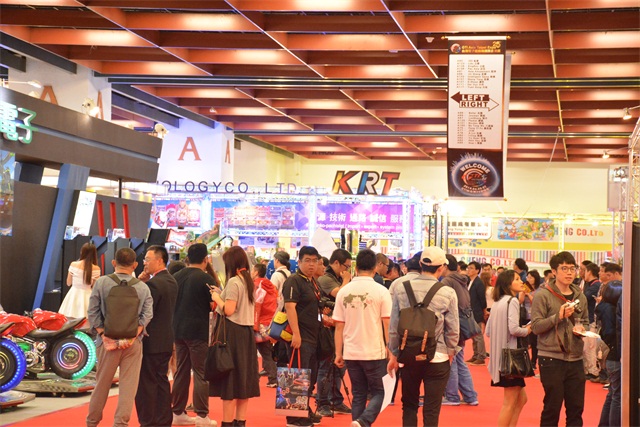 The event gained the support of its loyal fans and attracted some new exhibitors.
GTI Asia Taipei Expo has always been a place gathering the powerhouses of the game and amusement industry. Reaching the 25th anniversary milestone, this year's show particularly gained the support of its loyal fans including IGS, Saint-Fun, Paokai, Feiloli, Jyuee Ang, Wee Chin, Kwang Yi, Pan Asia, Huai I, Feng Yung Cheng, ICT, Lon Sheng, JCM, Min Yan, Joymax, Youal-Jifh, Bingotimes, Injoy Motion, Yalien, Feng Chen, Lidu, MJK Industrial, Borden, Asia Amusement, Icing, Lu-Hao, Cheer Jingle, Sheng Yang, Kingrex, CYE, Feng Yi Fu, YCCT Opto-Electronic Tech., Yuan Gong, Dar Dun, A-Lin, AVC Industrial, Jin Sheng, Boller, Ding Li, G-Sheen, Ta Pei, and Ba Tong Wu. The event also attracted some new exhibitors such as Yu Guan, Feiteng, Guangzhou Intelligent Game Software, Hsin Hao Health Materials, Protech Systems, Sensor Enterprise and Viking Ltd. This year GTI Asia Taipei Expo housed more than 60 exhibitors and attracted 6,000-plus professional buyers from countries around the world to conduct business networking and make purchases. In addition to local buyers from Taiwan, there were numerous overseas buyers from China, Japan, Korea, Israel, Myanmar, India, Indonesia, Bangladesh, Malaysia, the Philippines, Singapore, Thailand, Russia, Belgium, France, Italy, Spain, Germany, the United States, Mexico, Brazil, Peru, Paraguay, Chile, Guatemala, Jamaica, Colombia, Australia, Hong Kong, and Macao.
Your trading and distribution hub for integrated entertainment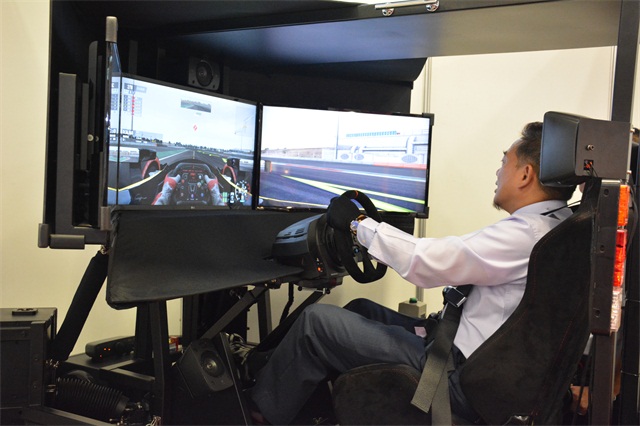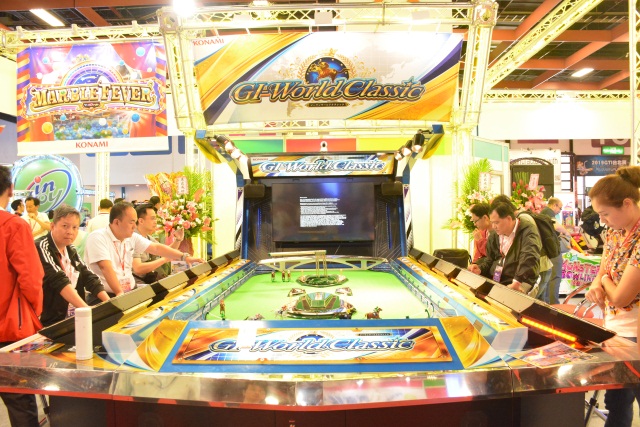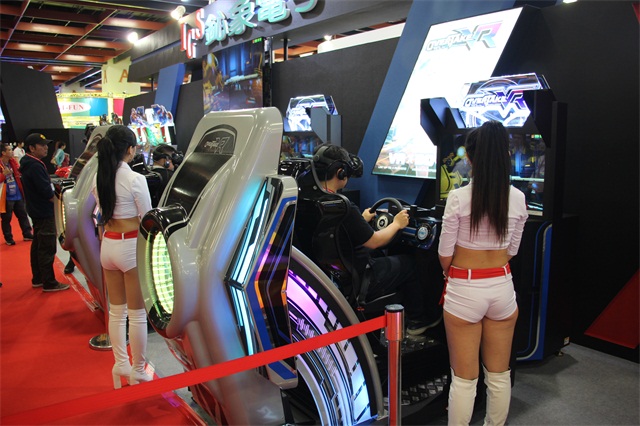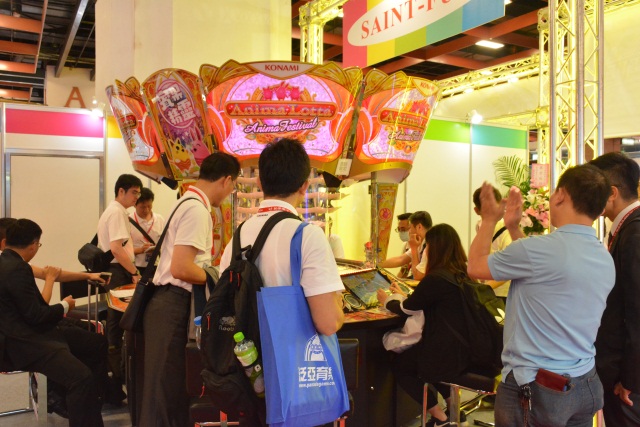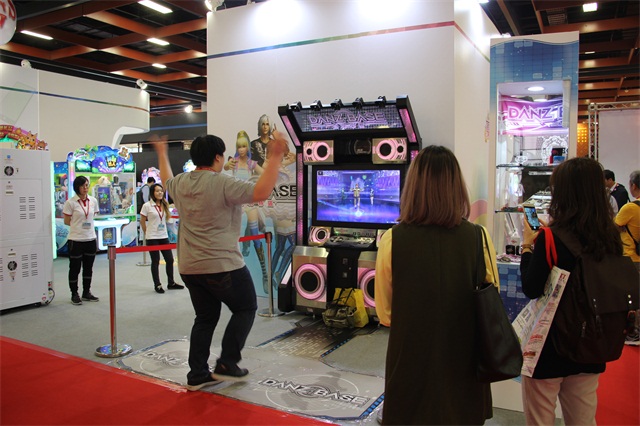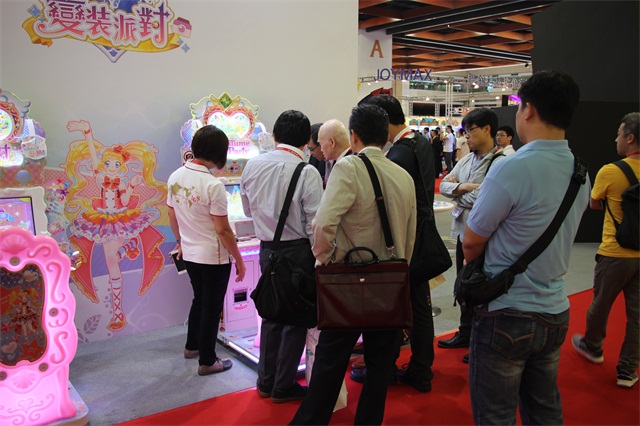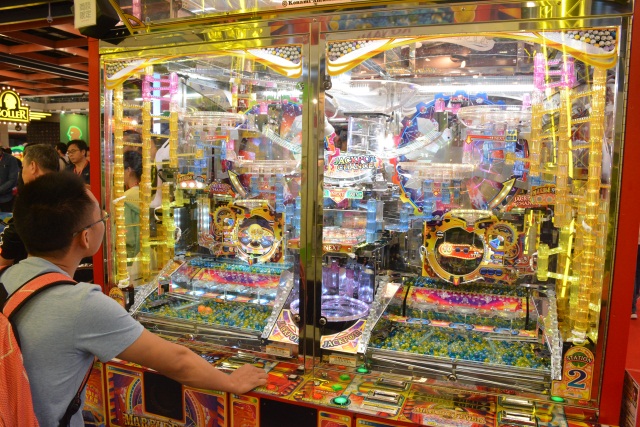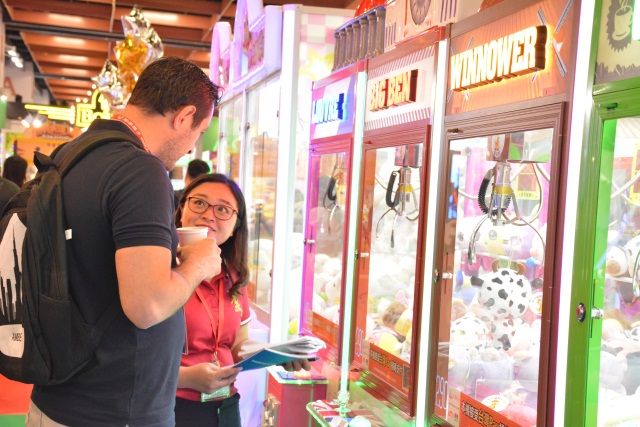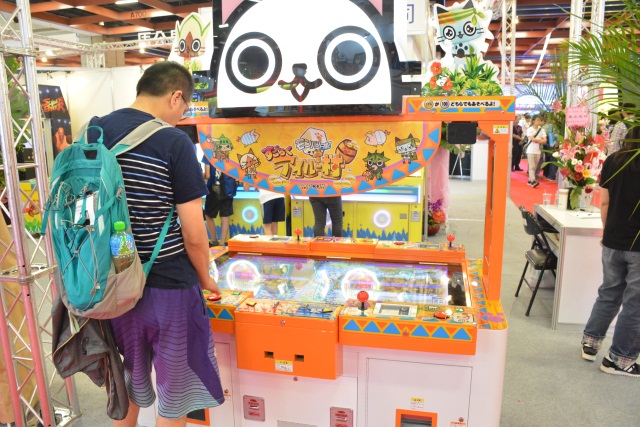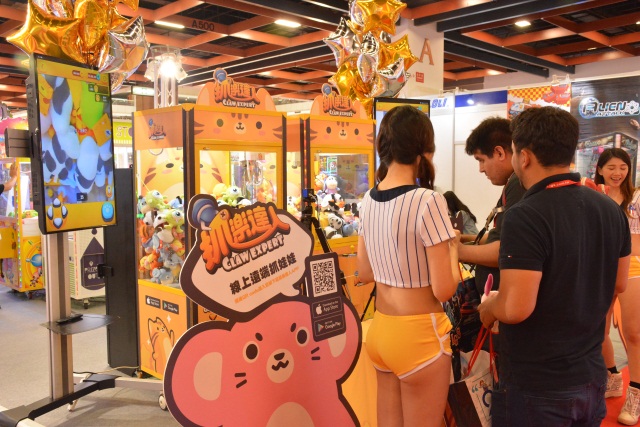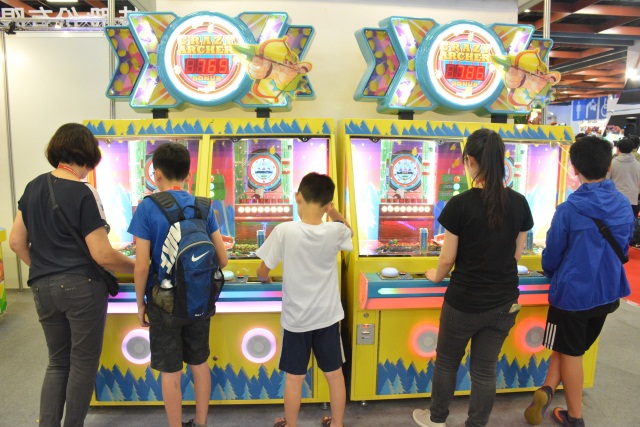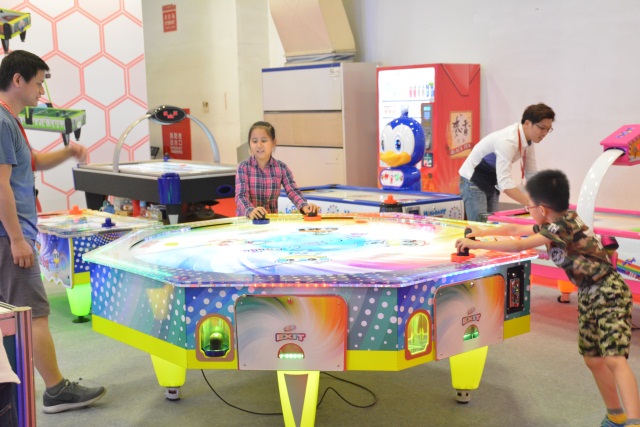 The experiences of the gaming machines.
At the opening ceremony held on May 10th, government officials, industry association leaders and key industry insiders who pay close attention to the Taiwan electronic game industry's development were present to collaboratively generate new ideas for the integration, fusion, innovation, and transformation of the Taiwan game industry. Products related to gaming entertainment and crane machines exhibited a meteoric rise at this year's event and were highly appreciated by buyers from various countries. In the aspect of family entertainment products, costume selfie machines, racing-car kiddie rides, and new-style redemption machines were still popular. Possessing strong core patents is a key feature of the GTI Asia Taipei Expo exhibits while such elements as originality, innovation and precision manufacturing have been the essential pillars contributing to GTI Asia Taipei Expo's 25-year glory! Innovation and transformation begin with integration and fusion and conclude with sharing. GTI Asia Taipei Expo has been accompanying the Taiwan game machine industry during the expansion from domestic to export markets. It has worked together with Taiwanese companies to create brilliant, recognized achievements. Its 25th anniversary also marks a meaningful milestone for the industry. Being "wholeheartedly focused on amusement", GTI will continue to lead the Taiwanese gaming industry and manufacturers to expand to the overseas markets and pave Taiwan's own path of innovation and transformation!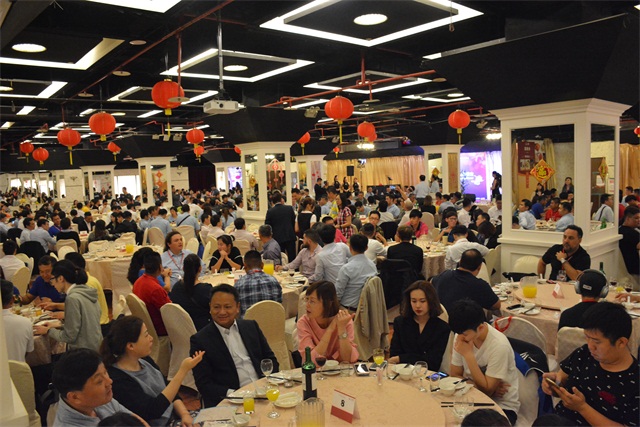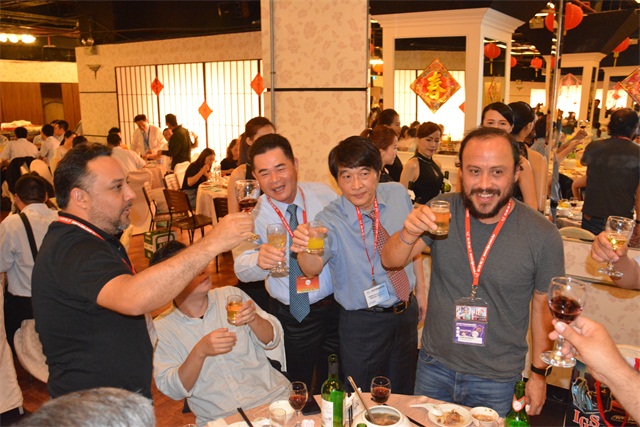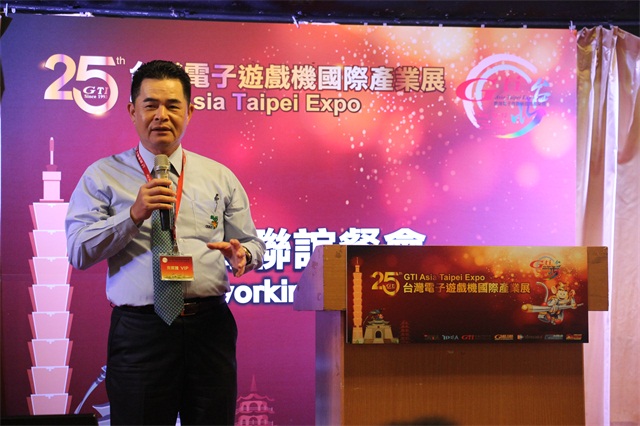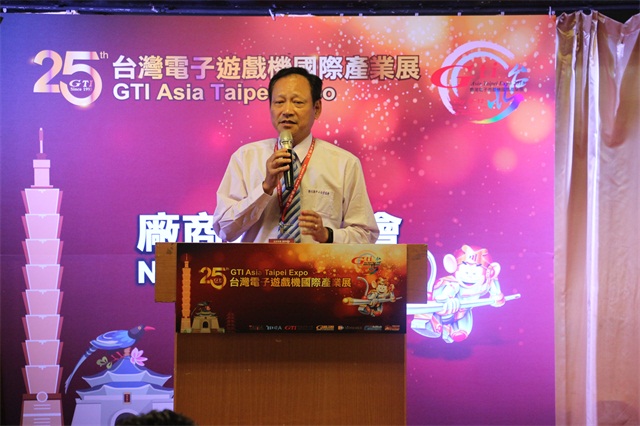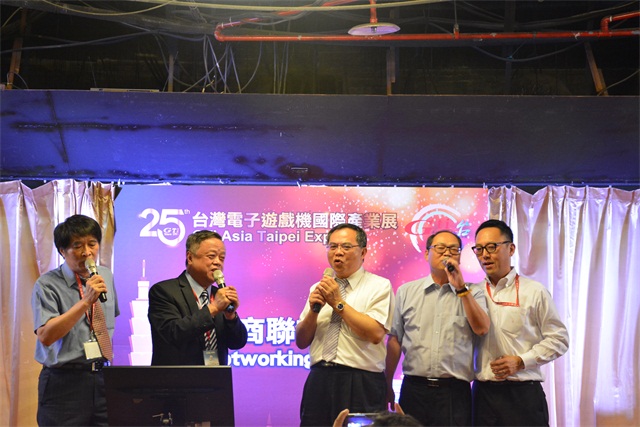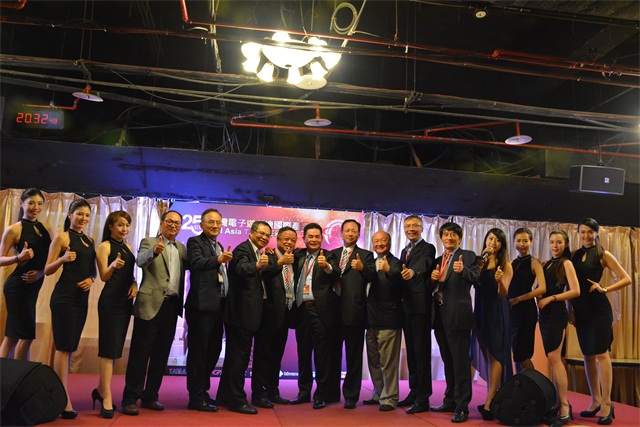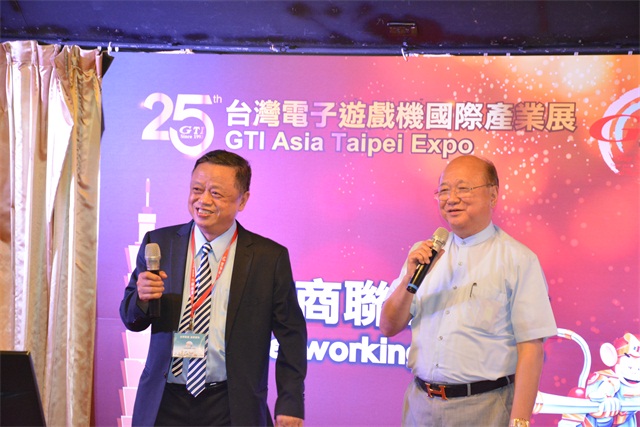 Gala Dinner, accumulating 25 years of gratitude and support
Interviews with the movers and shakers in the industry, delving into the 25 years of breaking down and building up!
TAMA and Feiloli Electronic Co., Ltd.
The market has been heavily influenced by the internet. GTI Asia Taipei Expo has been held for 25 years but in the past two years the exhibition scale has stayed the same without any growth. The main reason is that following the rise of the internet ways of trading, business operation and procurement methods have all changed. Both the application of technology and the rise of online games have squeezed the survival of offline electronic game machines. In the past 25 years, a number of enterprises have withdrawn from the market in face of violent market competition and various reshuffles. All of those who remain in the electronic game industry are the companies that possess core R&D capability and creative ability. Trading methods have been changing, so many enterprises are no longer keen to participate in trade shows to display products or facilitate business cooperation. Now those companies that have original, new products have become the main force of show exhibitors. VR products still haven't come up with good solutions for fixing bottleneck issues such as dizziness and operating site requirements, so the sector's development has not been dynamic. What offers greater potential are the 3D motion games that incorporate VR motion films to make players more engaged in the games and offer an immersion effect. As such, players no longer just remain in a state of experiencing something new. Freshness of experience has a time limit, so games need to provide a sense of immersion in order to make users stick and generate greater spending. To reach the goal and change the situation, we can only rely on those companies with new technology to make a breakthrough. We hope that new results can be presented to global buyers at the 26th GTI Asia Taipei Expo in 2019. Online trading and e-business have changed the mentality of a lot of buyers. Games with increased sense of interaction and enhanced physical operating experience can definitely attract buyers back to the show.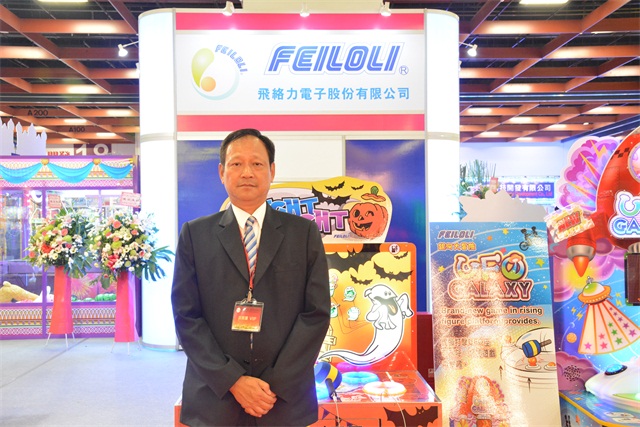 Tsai Chi-ming - the Chairman of TAMA and Feiloli Electronic Co., Ltd.
25 years of accumulation has resulted in the most valuable asset. The sluggish state of Taiwan's electronic game industry is closely related to the rules and regulations governing the industry for 20 consecutive years. If domestic demand could not be expanded, many Taiwanese game machine manufacturers and distributors would reduce their investment. If you intend to rely on the international market to help boost revenue, definitely there is only a small number of enterprises capable of overcoming the barriers to entry. Therefore, most of the GTI Asia Taipei Expo exhibitors are excellent enterprises that possess international marketing and operation capabilities as well as multiple self-created patents. They are able to continuously make investment in product innovation, new technology application and fulfillment of market needs. Electronic game production involves a wide range of software, hardware and parts such as programming, motherboard design, electro-mechanical management systems, metals, plating and plastic. Therefore, a rich industry supply chain is needed for conducting procurement/output at the right price and in the right quantity. Taiwan has a high number of small and medium-sized enterprises to offer products featuring strong adaptability and high technological levels. This has enabled the Taiwan electronic game industry to possess an excellent, complete supply chain employing sophisticated technologies that can meet the demand of global buyers. A complete supply chain, refined and specialized divisions of labor, and stable product quality are the key advantages that have given Taiwanese companies a firm foothold in the international market. In recent years, the TAMA has been actively engaged in communication with the Taiwan government, hoping to win more room for the survival of the Taiwan amusement games industry. If domestic demand can be adjusted, those who have left the industry would return and new investors would also join forces. Then the market could restore vitality.
Taiwanese industry members are moving toward diverse types of operation and actively penetrating the international market. In these past 25 years, GTI Asia Taipei Expo and its exhibitors have accumulated loyal buyers from various regions around the world such as the neighboring countries in Asia and faraway countries like Spain, Italy, Peru, Jamaica and Colombia. In the past two years, unmanned crane machine stores have mushroomed, greatly stimulating domestic demand and supply for crane machines. At this year's GTI Asia Taipei Expo, nearly 30% of the exhibits are crane machines and related equipment. Online toy grabbing has also established a mature business model and turned into a new type of business. At present, GTI Asia Taipei Expo is more open and abundant in terms of the exhibition content. Diverse, dazzling gaming and amusement products are the characteristics and highlights of the show. For those companies that are interested in tapping into international trading, GTI Asia Taipei Expo is a reliable platform they should choose.
Originality, patents and high-technology are the characteristics, and how can intellectual property rights be protected? The TAMA and the TEDA have made great efforts to advocate respect for originality and patent rights, publicize the regulations on malicious counterfeiting behavior and encourage industry members to reject the behavior. The associations would also talk to companies in patent disputes and mediate the disputes in order to maintain a healthy and orderly development of the industry. In the context of global trade, patent disputes are no longer a win-lose issue between two enterprises. For international professional buyers, making a purchase from either company would cause trouble and risk, so not buying from either company is the best decision. This is actually the most undesirable result. When it comes to taking measures for patent right protection, Taiwanese companies would generally choose to file patent applications in three regions for protection, Taiwan, mainland China and the United States.
In fact, the nature of prize machines and crane machines is between pure amusement and gambling. They utilize player's "small but certain happiness" mentality to engage them in game interaction and to make profits. Game machines have come to a bottleneck and have experienced too much negative impact from mobile phone and online games. Therefore, in the future those machines that possess the nature of "small but certain happiness" will be a breakthrough in such a brutally competitive market. With respect to laws and regulations, game companies are actively communicating with the government. We hope that the government will relax its restriction on product nature so that the industry can have the opportunity to make a comeback.
TDEA and Paokai Electronic Enterprise Co., Ltd.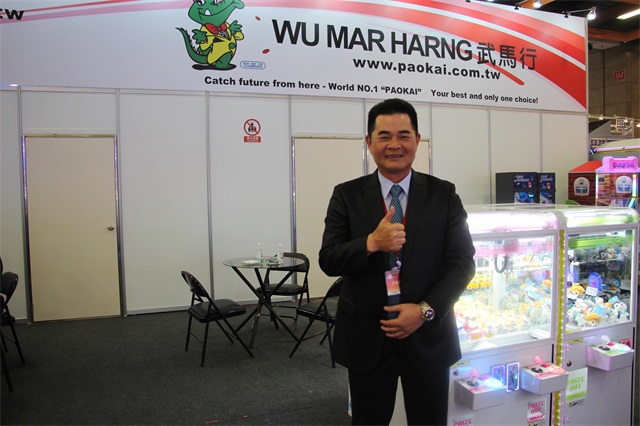 Wei Ming-shan - the chairman of TDEA and Paokai Electronic Enterprise Co., Ltd.
GTI Asia Taipei Expo has always been positioned as an export market-oriented trade show. In recent years the rise of the Chinese market has caused the diversion of some of its visiting buyers and the show results have hence gradually declined. However, as an old exhibition brand enjoying 25 years of success, it has become an international exchange platform widely recognized by international buyers. It not only provides exhibitors with rare opportunities for global exposure, but also helps them establish a positive corporate image and facilitates face-to-face exchanges between exhibitors and buyers. Several years ago, serious replication problems appeared at the show and caused damage to the image of some companies and brought negative impact upon buyers. Fortunately, industry peers have started attaching importance to intellectual property rights over the past few years and the replication phenomenon has gradually diminished, which has brought a good image to the show. Of course, we hope that industry members will continue to strengthen technological development, strictly control product quality, and improve after-sale service. Through GTI Asia Taipei Expo, "Made-In-Taiwan" brands and products can shine and stand out amid the fierce market competition. However, noise control was not rigorous enough on the show floor this year, so I hope this issue can be improved next year. We can all also work together and make efforts to create a better exhibition environment.
Saint-Fun International Co., Ltd.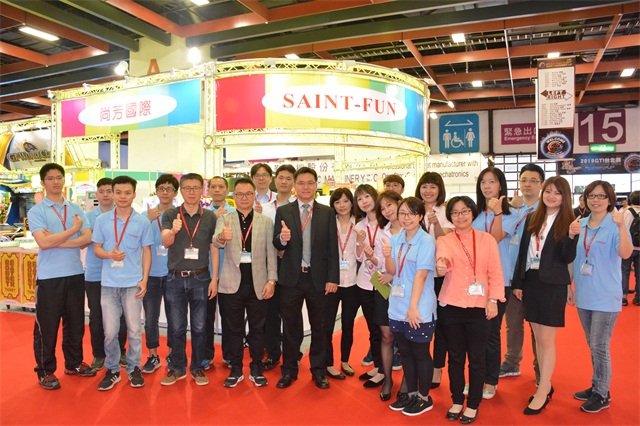 Saint-Fun International Co., Ltd., Deputy Chairman Huang Jia-shan.
Looking back, GTI Asia Taipei Expo has walked through 25 years of history. It made its debut in Taichung, central Taiwan. At that time many things were imported from Japan and then sold in Taiwan. Later, industry peers began to transform and slowly moved toward research and development, and started to introduce their own products and brands at the show. As an old friend who has been with the show for nearly 20 years, Saint-Fun International has successfully found a lot of suitable resources through GTI Asia Taipei Expo and the organizers' devoted promotion in overseas markets. At present, the China market is on the rise, dispersing the show visitor flow from the neighboring regions like Southeast Asia and the Middle East. To a certain extent, this has negatively affected the show results. However, highlighting originality, R&D, cutting-edge technology and comprehensive offering, GTI Asia Taipei Expo is still one of the best in the industry. According to our on-site observation, the professional buyers visiting this year's show were mostly familiar faces, so we hope the show organizers will continue to strengthen overseas publicity and attract more new buyers, especially buyers from the Central and South American regions.

Boller Technology Co., Ltd.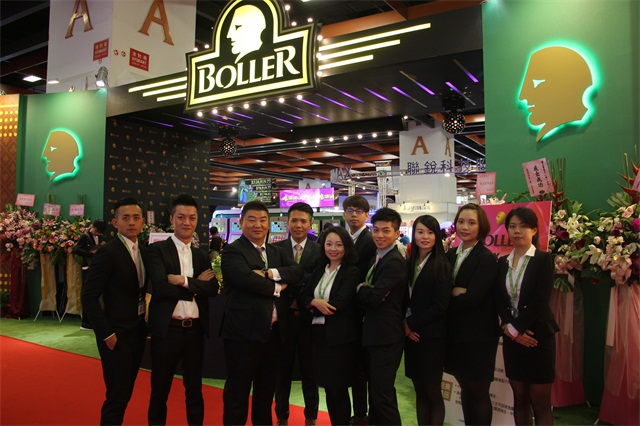 The team of Boller Technology Co., Ltd.
GTI Asia Taipei Expo is an international trade show lasting 25 years, but it has only just been Boller's third year of participating in it. We saw the show is moving toward the direction of making the exhibition system more complete, the early-stage planning more reasonable, the on-site execution more efficient and the exhibits more diversified. However, the on-site management at this year's show could have been better. On the first day of the event which was open to professional buyers only, we still spotted some non-business people using name cards or other ways to sneak into the show venue. That caused the show effectiveness to go down. We would like to suggest the show organizers make the first and second days of the show open to professional buyers only in order to provide more time for professional buyers and exhibitors to interact and network. In addition, the amount of time allotted for booth decoration and machine move-in prior to the show was a bit too tight. To make our products and on-site design more complete for our clients, we hope that the organizers can appropriately extend the move-in time beyond 5 p.m. in order to give exhibitors ample time for preparation and testing. At last, we look forward to continuing our journey with GTI Asia Taipei Expo in the future.
Pan Asia Amusement Co., Ltd.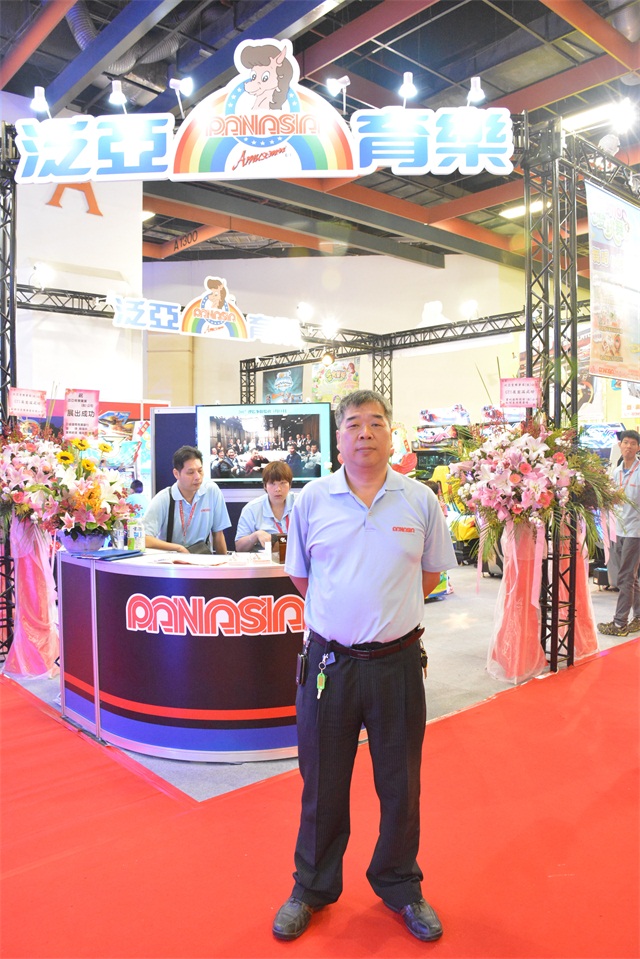 Lin Yung-chuan from Pan Asia Amusement Co., Ltd.
Pan Asia Amusement has walked through the past 25 years together with GTI Asia Taipei Expo. After 1995, the entire Taiwan game machine industry enjoyed rapid development and showed an upward trend of rapid development. However, after 2000, due to the tightening of related regulatory laws and international market factors, the entire industry began to decline. GTI Asia Taipei Expo has also fluctuated following the ups and downs in the industry. It once occupied the largest exhibition area in the Taipei World Trade Center and has now retreated to only Area A of the trade center. The show has been sharing glory with the industry as well as striving side by side with the industry. It has insisted on firmly holding this trading platform for connecting and cooperating with the world.
We have chosen to participate in the show for 25 years. What is the significance of GTI Asia Taipei Expo? At present, the show scale is smaller, but it offers a more purposeful, organized method of marketing and its existence is a necessity and has value. Its exhibitors are excellent companies with high levels of professionalism and successful operation. Pan Asia firmly believes that the global entertainment market needs high-quality creative products. The products and services provided by Taiwan have already gained high recognition and praise from international buyers. Our insistence on participating in GTI Asia Taipei Expo largely aims to pass this "Made-In-Taiwan" brand and established reputation on so as to continuously expand and flourish. Regarding Pan Asia's family entertainment strategies, firstly, our parent-child interactive game designs shall better facilitate the whole family to have fun together and create a good atmosphere for communication and interaction. Secondly, our offline game centers shall regularly organize family fun activities and game contests to gather crowds and create user stickiness; we shall also proactively engage in more public benefit activities, increase publicity and establish a positive image in society. Thirdly, we shall enhance the educational function of games, obtain the recognition of parents and expand the scope of cross-industry alliance; in addition to toy and dining businesses, we shall increase cooperation with education, training and outward bound organizations.
As for the impression and future of GTI Asia Taipei Expo, firstly, its exhibits basically belong to original first-hand Taiwan-made products and feature exceptional creativity, excellent quality and great cost performance among mid-end and high-end products. Secondly, its exhibitors attach great importance to patent and intellectual property rights protection, apply more technology in machinery and fine structure production for their products and make efforts to improve technical levels. At the same time, exhibitors are devoted to strengthening aesthetic design, fun and creativity of games as well as developing the winning edge for their products in the aspects of technology and game amusement. Nowadays the stay-at-home economy and fragmented entertainment make many people remain at home to enjoy their entertainment. I hope GTI Asia Taipei Expo can become a popular carnival-style activity to attract people to leave their homes and utilize the media to consolidate more attention and support for the industry to overcome difficulties.
Given that video-monitor-based game machines are very easy to copy and the wide use of mobile phone and computer games can easily cause aesthetic fatigue, Pan Asia has launched a new title, "Baseball Heroes", which is an amusement machine allowing players to win through operational skills. Without the win/loss program design, operators won't be able to interfere with game results so that players can get more pure pleasure from competition through using their own skills to win. The original purpose of using no monitor for "Baseball Heroes" is to let players return to a simple, pure game contest, stay away from the noisy electronic sound effects and quietly feel the excitement and joy brought by the game. No screen also means no way for the game to be ported. To enjoy the joy brought by the game, players have to leave the internet and come to a physical venue to experience it. In the market where online games prevail, this is a counterattack we have launched. We hope a new market will be opened to create a new future for the industry.
Song Wang Electronic & Technology Co., Ltd.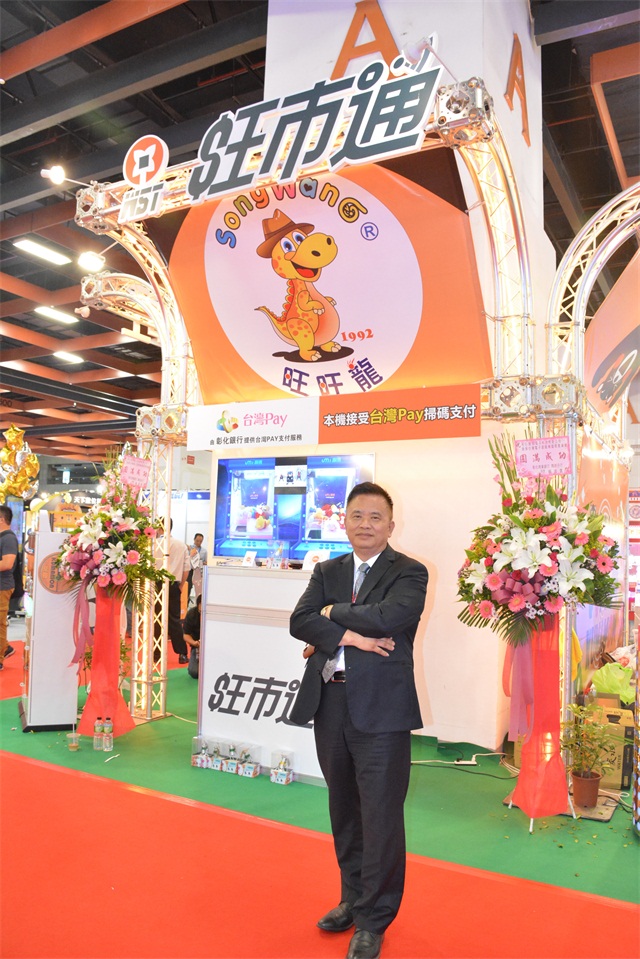 Chairman Huang Rrong-ze from Song Wang Electronic & Technology Co., Ltd.
Song Wang Electronic & Technology has participated in GTI Asia Taipei Expo more than 10 times. Though we had been absent for a long time, this year's show happens to be celebrating its 25th anniversary and we also have brought breakthrough products to the show floor. Firstly, the rise of the crane machine business has injected new vigor into Taiwan's sluggish economy and activated spending. It has also spurred the development of toy manufacturing, cultural & creative industries and other related sectors as well as creating employment opportunities. Song Wong is the first online payment company launching Taiwan Pay. As opposed to the high 3% handling fees for using ApplePay or Googlepay, Song Wang's Taiwan Pay only requires 0.8%, which is expected to activate a mobile payment consumption pattern for playing crane machines and tap into a larger cash flow pipeline. It then can further stimulate the economic potential and market scale of the unmanned store business. Secondly, for plush toys and the appearance of crane machines, Song Wang's crane machine products have acquired the exclusive Kumamon IP rights for the Greater China Region. The super IP charm of Kumamon is believed to be able to usher in a larger consumer audience. At last, with the release of the world's first crane machine with automatic replenishment function and the "WangShiTong" remote system management solution, Song Wang has officially kicked off its online crane machine strategy in hopes of driving Taiwan's crane machines business to thrive.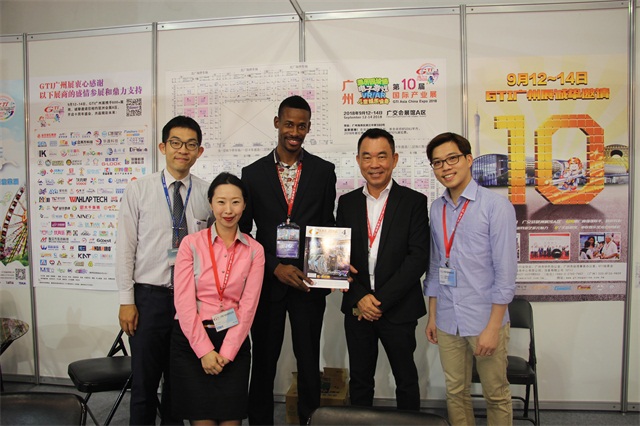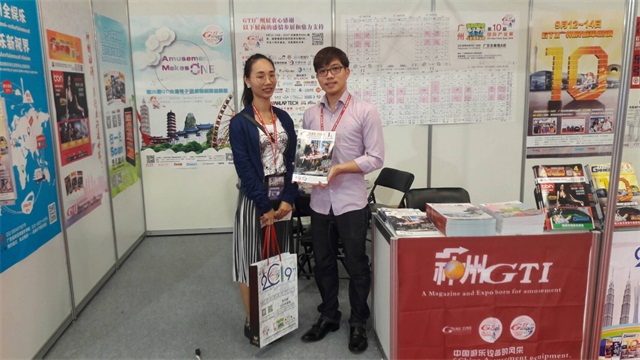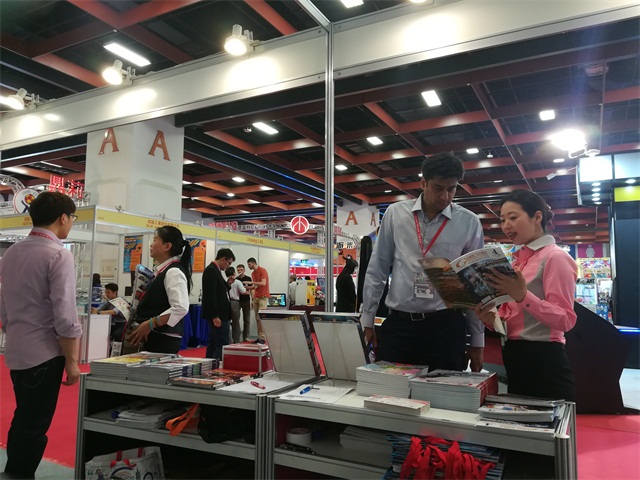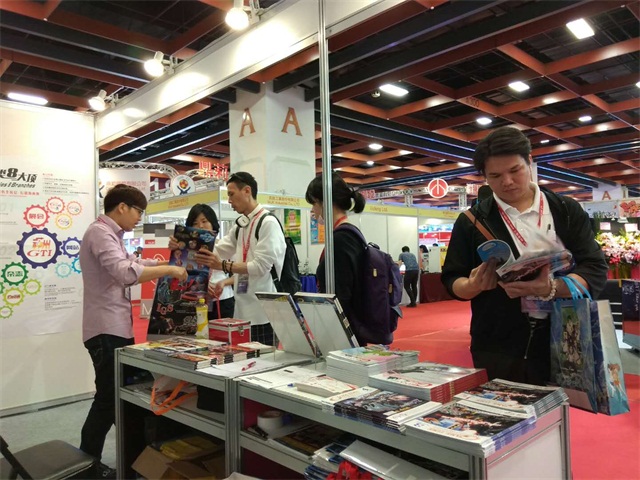 GTI Team
※The article is published in the GTI Magazine Issue No. 165 in June 2018