UK's new £1 coin to circulate in March (2017/02/16)
The UK government has said the new 12-sided £1 coin will enter circulation on March 28, with the round coin remaining legal tender until October 15, 2017. The Government has urged the public to use their current £1 coins or bank them before they lose their legal tender status.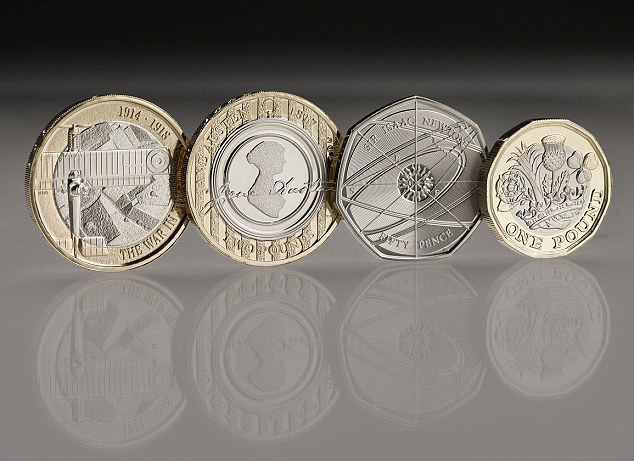 Features like the coin's shape and a hologram-like image that changes from a £ symbol to the number 1 when the coin is seen from different angles have made it less vulnerable to counterfeit. The new style was announced in the 2014 budget and has been billed by the Royal Mint as "the most secure coin in the world."