The best business guidebook - GTI Magazine is coming to the deadline! (2017/07/07)
Initiated in early 1995, Game Time International (GTI) Magazine is the one and only outsourcing magazine issued from Asia but circulated in 130 countries worldwide. With the promotion in two GTI expos - GTI Asia Taipei Expo and GTI Asia China Expo, GTI Magazine has become an Asian purchasing guidebook with high recognition, strong trust and high brand-designation in the mind of customers from home and abroad. If you want to learn more information on Asian markets, such as Mainland China, Taiwan, India, Malaysia and so on. GTI Magazine is all you need!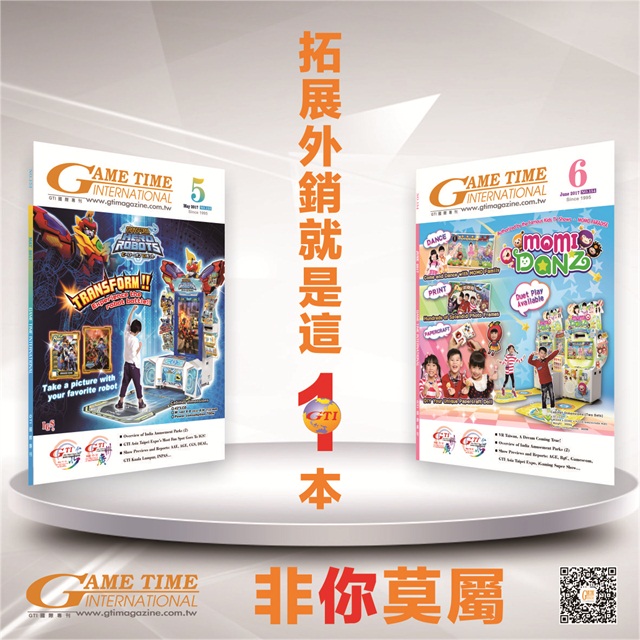 Focusing on the American market and Oceanian market, GTI team will distribute the latest issue of GTI Magazine in AGE 2017 in Australia and G2E 2017 in U.S.. The advertising deadline of No.155 GTI Magazine is July 14. All advertisement and relative information inquiry is welcomed.