Golden September, GTI never let you miss a business opportunity! (2017/08/17)
The largest International exhibition this year - GTI Asia China Expo 2017 will be unveiled at Area A, Guangzhou Import and Export Fair Pazhou Complex, Guangzhou on September 13~15. We GTI sincerely welcome buyers from all over the world! Guests in Guangzhou, gather in GTI. This expo, with 8 exhibition halls, is expected to gather over 500 exhibitors and thousand of products are exhibited on a show floor.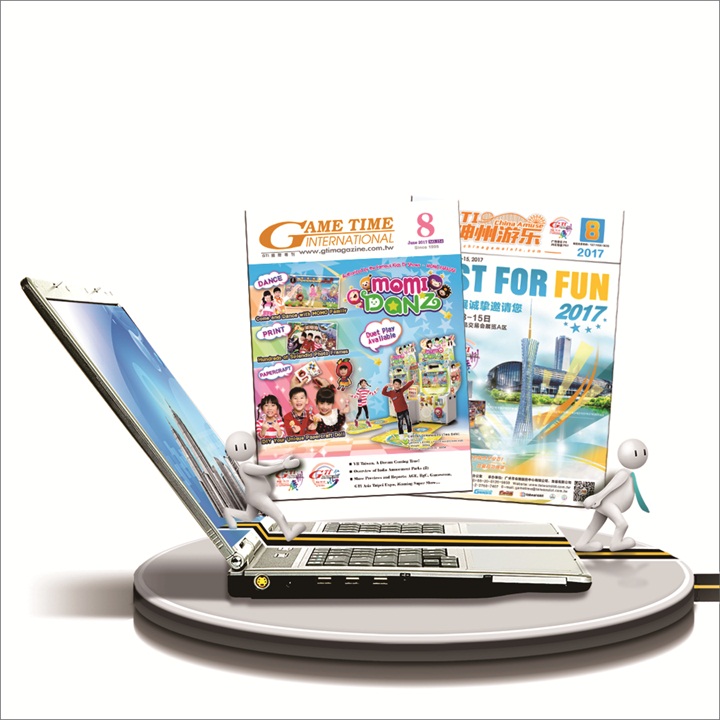 Game Time International (GTI Magazine) and China Amuse will be the best purchasing guide for buyers from home and abroad. Massive data in GTI's Magazines is the important reference for buyers to look for target manufacturers and products. With the outstanding publicity effect of official media, the No.156 edition of GTI Magazine and the September issue of China Amuse will be distributed in GTI Asia China expo. In addition, in order to enter European market, GTI will attend EAS Expo 2017 in Germany with doing a strong promotion.
Magazine advertising is about to make a deadline, please contact us immediately, and we offer you the best promotional channels, as well as the best reference guide for knowing Asia and purchasing products.