Flying to the world with GTI Magazine (2017/11/10)
Initiated in 1995, GTI Magazine is the Asia's only English exported publication about amusement and games to be published globally. Committed to strengthening the publicity and driving manufacturers' products to be popularized in the world, GTI always distributes magazines in significant expos.
In 2018, the 159th GTI Magazine will fly to London to attend the EAG expo on Jan. 16-18 and explore new trends of amusement in Europe market. Then, it will continue its journey to Istanbul, Turkey to join in the ATRAX expo on Feb. 1-3 to seek new opportunities in EAME. Based on the development of customers and emerging markets like ASEAN, GTI will strengthen the publicity and increase the circulation in Europe and EAME markets. And we will spread magazines to every market and every customer.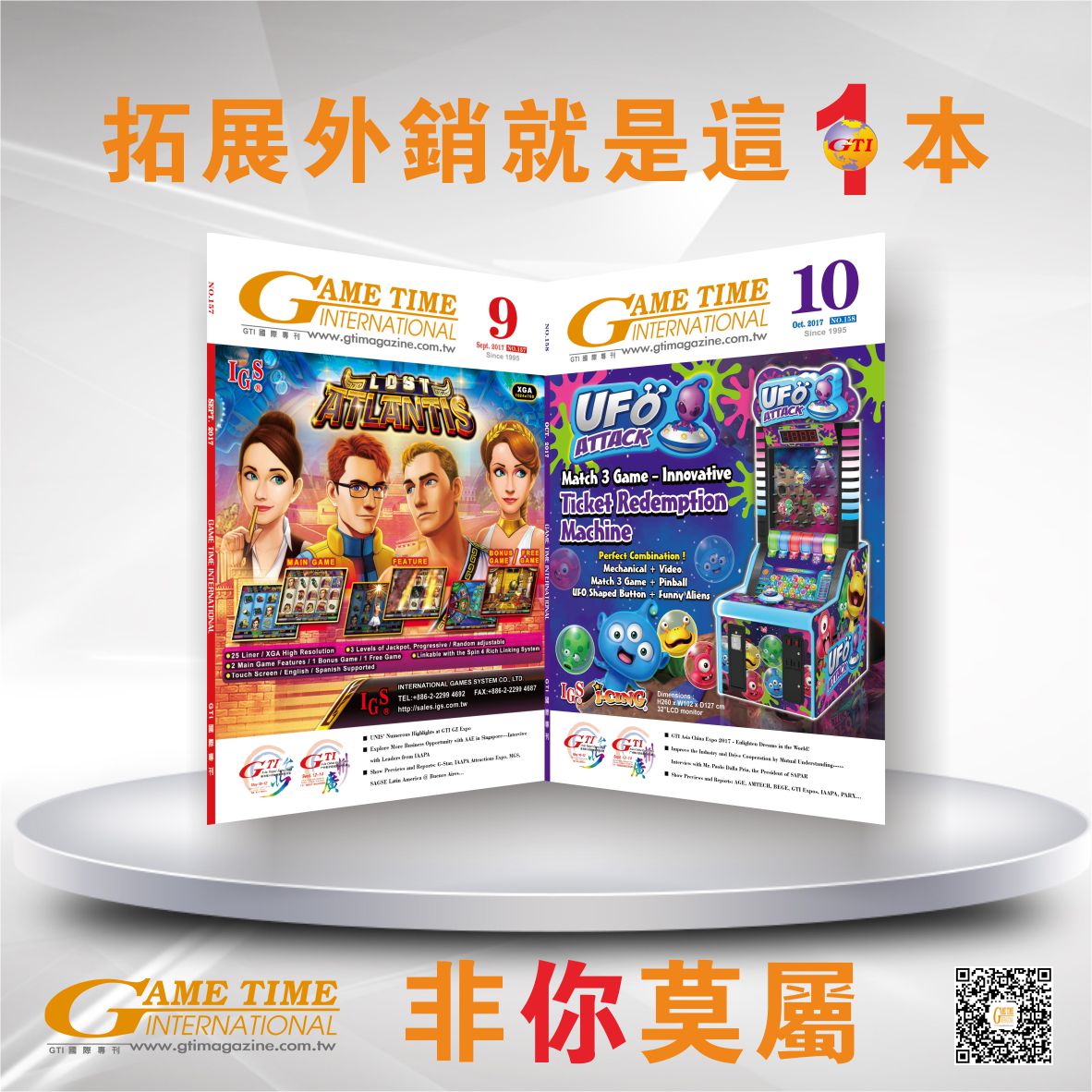 Advertisement in 159th GTI Magazine is coming to meet its deadline. Through advertising, companies will be helped to promote themselves and their products, for the reason that GTI will distribute magazines to global buyers who will visit GTI's booth. GTI will also drive the magazine to be the best purchasing guide. As a result, buyers can find their target manufacturers and products to purchase in this essential guide.