Latest Issue - GTI international has updated, and the e-book is now available (2017/11/24)
The Issue of No.159 Game Time International (GTI) has been published. The Issue highlight articles included - IAAPA Announces 2017 Brass Ring Award Winners, RAAPA Expo Autumn in Russia, and EAS in Germany broadcast live, Meet G-Look Land, Enjoy Family Time etc. Electronic version of Issue No.159 GTI Magazine has been put online. Click "downloaded" to save as PDF file, or view online, to capture the latest trends of the industry in an instant.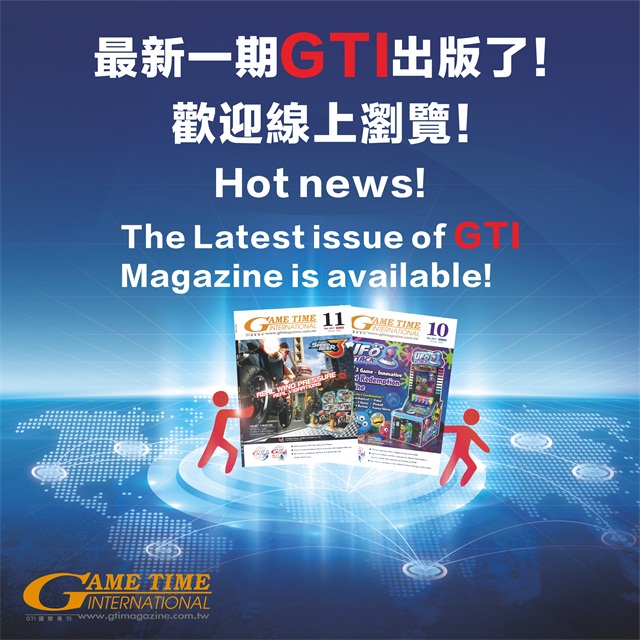 We, as the GTI International, travel all over the world for major conventions, interact with overseas buyers actively, and bring back the first-hand information of the business opportunities, so these could help clients to explore the market. As GTI begins the new year in 2018, we are going to participate EAG & ICE in the United Kingdom, welcome all customers worldwide stopping by and sharing your expertise with us. The deadline of issue No.160 (Dec.) GTI Magazine advertisements will be on December 11th. Feel free to contact us for further information of GTI expos and advertisement.