The deadline of GTI Magazine is getting close, make action to do the best export business! (2017/12/06)
Initiated in 1995, Game Time International Magazine publishes 11 issues each year. It is an Asian-based outsourcing magazine for global market with high reputation and authorization, as well as outstanding promotion effect. Over the past 20 years, GTI has developed step by step, and has been promoting strongly products from Mainland China and Taiwan to every corner of the world, making global buyers learn and purchase high quality products. GTI team targets at the hinderland of every amusement markets to do promotion, meanwhile bring the latest Asian market information and industrial information to global buyers.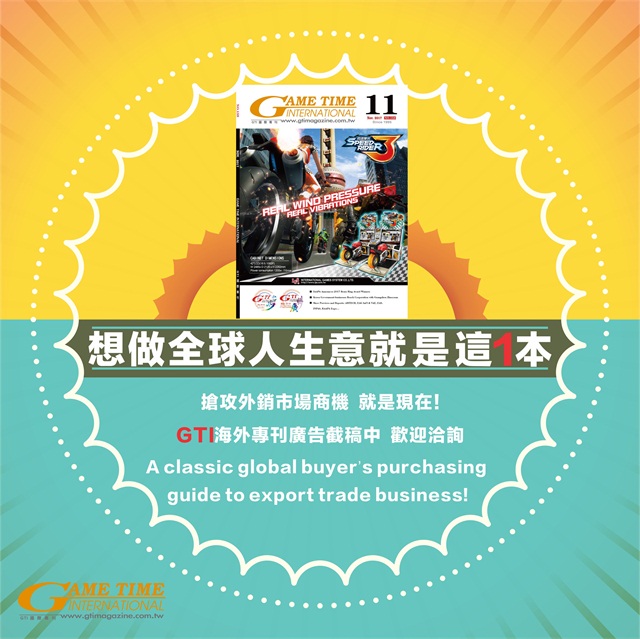 You can grasp the industry trend with GTI Magazine. GTI team will attend IAAPI 2018 in India and ENADA Spring Edition in Italy with No. 160 issue of GTI Magazine. GTI team will set a booth on-site, distribute the latest version of GTI Magazine, and promote products from Mainland China and Taiwan as well as GTI Expos - GTI Taipei Expo in May & GTI China Expo in Guangzhou.
Please click the digital version to find more new products and learn the latest trend in Asia, so that to get closer to the Asia-Pacific games & amusement product supply base.