Closing date of GTI Magazine is approaching, come take the preemptive opportunity (2017/01/04)
Initiated in 1995, Game Time International Magazine publishes 11 issues each year. It is an Asian-based outsourcing magazine for global market with high reputation and authorization. It is the best purchasing guidebook to learn high quality amusement equipment and facilities from Mainland China and Taiwan. It provides a 24-hour promotion with the combination of digital book and GTI Global Network(www.gtimagazine.com.tw).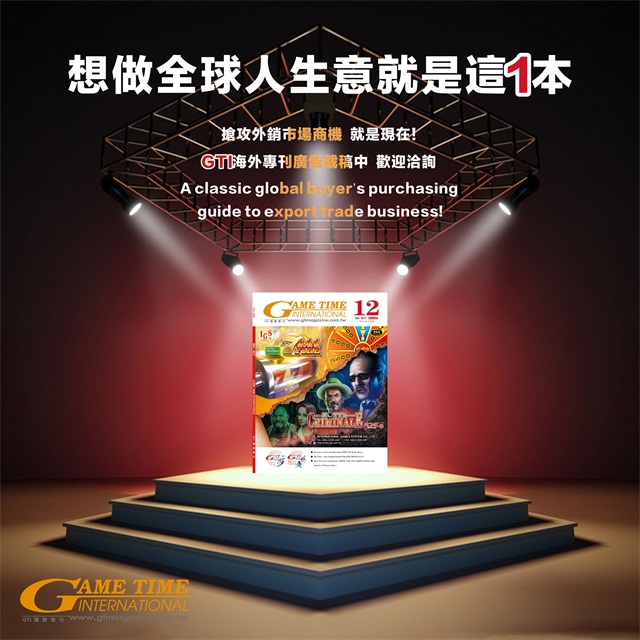 The closing date of the latest issue of GTI Magazine is getting close. And GTI team will exhibit at ICE 2018 and RAAPA expo, where we will distribute magazines and flyers of GTI expos, and invite global buyers to come visit GTI expos. GTI moves step by step, one stop after another to make everyone on the earth learn GTI. GTI team will not miss any opportunity to do promotion or to make our voices be heard. Anyone interested in GTI can consult us for more information on magazine, advertising and exhibition via gametime@taiwanslot.com.tw.