HOT! No.161 of Game Time International Magazine is available now! (2018/01/24)
Newly arrived! Game Time International (GTI) Magazine, an English-speaking outsourcing magazine that circulated around the world, has published its Jan.&Feb. Issue(No.161). We GTI team will attend ICE 2018 in the UK and RAAPA Expo in Russia with the latest issue of GTI Magazine. Meanwhile, we will delivery the magazines to every readers and buyers from around five continents. The digital edition has been launched, so readers can read online or download the file.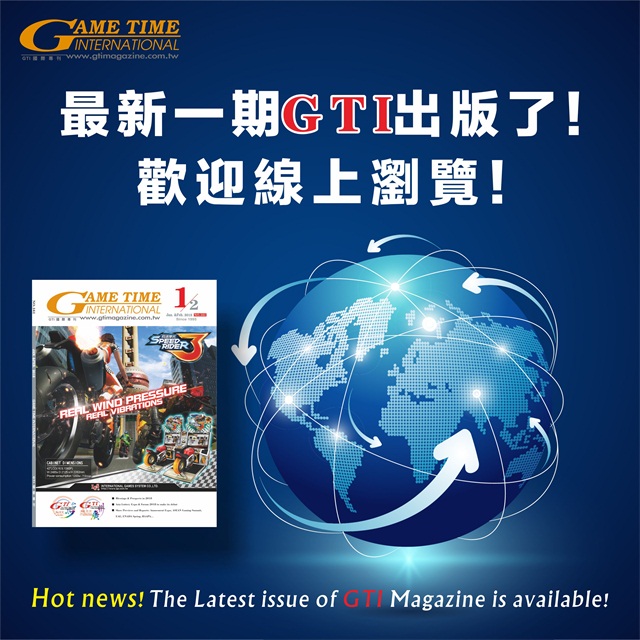 GTI try to transfer the latest and most heated entertainment products information and industrial trend within Asian to global buyers through attending every trade show. Additionally, we strongly promote GTI Taipei Expo and GTI Guangzhou Expo and invite global buyers and manufacturers to attend the above expos, in the hope of assisting them to set feet in such a booming Asian games and amusement market and share a piece of cake in the Asia-Pacific market.