Breaking News! The NEW issue of GTI Magazine is launched (2018/04/24)
GTI International - The active English version of Amusement / Gaming exported magazine in the industry. The issue of No.163, which includes a report about a visit to the Taipei market (II) and a post-show report about RAAPA EXPO 2018, has been released. The online version is available now, feel free to view online or downloaded, to grasp the product trend of Asia Market.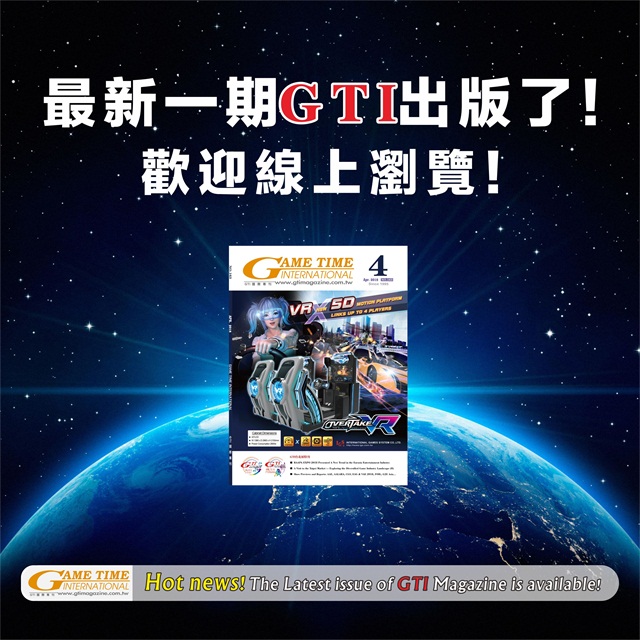 GTI do publicity while we travel around the world to attend several conventions. Next, GTI will be at AAE in Hongkong, G2E in Macau, as well as our own exhibition, GTI Taipei Expo. This way companies and buyers from various countries and regions will have a closer look at the premium products and companies of GTI's recommendation. Want to know more about the arising market? Want to purchase the best products? GTI International will be your most important guideline.