Gamesman, the London-based gaming equipment and systems manufacturer, acquired by Esterline Corporation in 2013, will be making its annual appearance at G2E Asia, an event which it has been supported since the Macau based show was launched in 2007. Described by Sales Director, Martin Rigby as "a hugely influential exhibition for gaming in the entire Asia-Pacific region", Gamesman goes to G2E Asia following a highly successful showing at ICE London in February.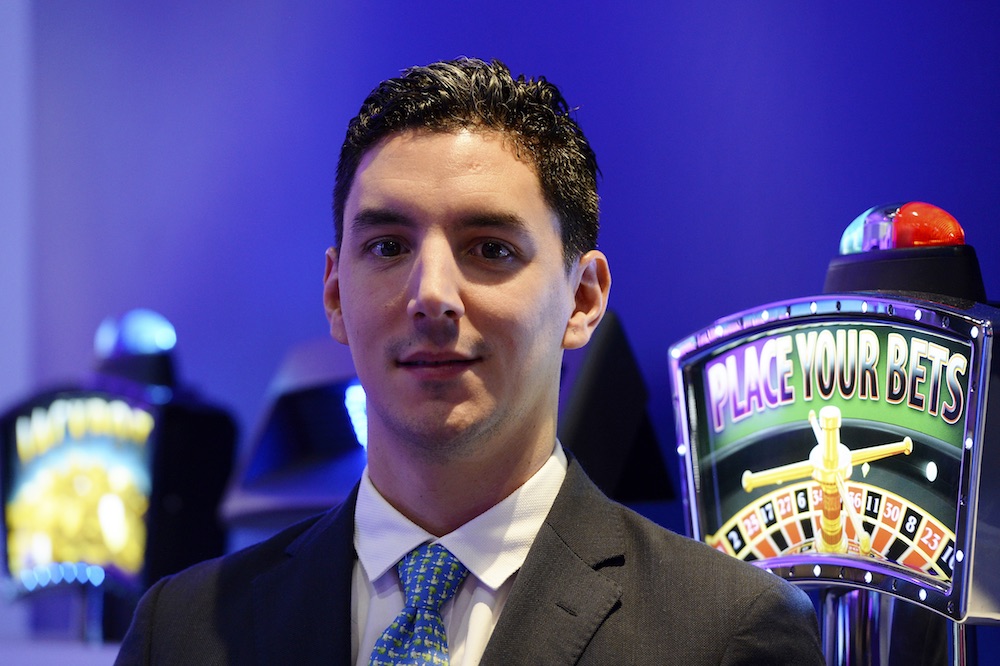 Sergio Catano, International Sales Engineer at Gamesman.
Sergio Catano, International Sales Engineer explained: "Asia Pacific is a very significant region for Gamesman. The growing number of machine manufacturers in the region count on us for proven and reliable components as well as bespoke gaming solutions, which is a key part of our offering. It is very important to our customers that we are on the ground and accessible which is why our wholly owned manufacturing facility in the Shenzhen region of China is so significant. The prospects for the region continue to be very exciting and we look forward to meeting up with customers who travel to G2E Asia from a range of countries including China, The Philippines, Taiwan, Malaysia, Singapore, Korea, Japan, and Australia." "From a product perspective it has been an important period for the Dynamic Button Deck. Having been at the forefront of this technology for the last decade, Gamesman has continued to expand and innovate. With support from Esterline's own touch screen factory in Taiwan and strong investment in touch IC R&D, we have been able to bring the latest technological innovation and reliability to customers and their end users, along with enhanced variation in terms of size, ranging from a 1.69" full colour OLED right up to a 86" TFT with multi touch for using in the table gaming sector. The 86" will allow for up to 10 players to play at once using the highly advanced touch screen. We have also been focusing on a number of product innovations for buttons and toppers, enhancing lighting and control to complement the popular button GPB1200 and topper GT4000 product families."