164th GTI Magazine will meet its deadline (2018/05/14)
Initiated in 1995 and distributed in 130 plus countries and regions, GTI Magazine is an English vision magazine in Asia for export trade with high popularity. Over 20+ years, GTI has moved forward step by step and aimed at every global amusement market to make vigorous promotion. Without borders and time differences, GTI global website (www.taiwanslot.com.tw) shares industrial information at any time and every location. What's more, we also drive our customers to build their brand popularity and develop global emerging markets by e-magazine, WeChat and Facebook.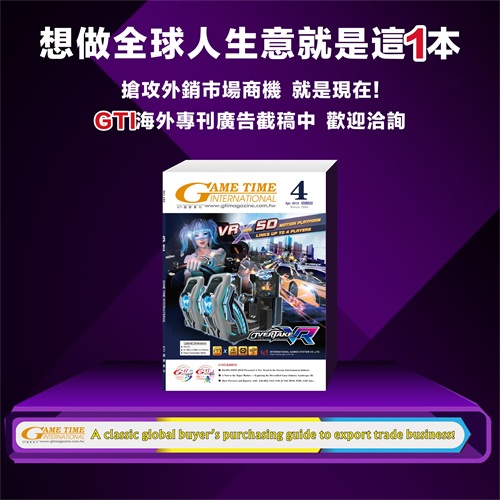 On June 6-8, GTI along with 164th GTI Magazine will set out for HongKong AAE Expo and set up booth #1533. Under the strong appeal of IAAPA, AAE will draw numerous global members, exhibitors and buyers. GTI will not absent such great place with wonderful business opportunities to focus on hot topic and win benefits.