Breaking News! The Latest Version of GTI International!
GTI Magazine - an active English version of Amusement / Gaming exported magazine in the industry. The issue of No.165, which includes a news about GTI Asia China Expo, and post-show reports about GTI Asia Taipei Expo 2018 and G2E Asia 2018, has been published. Welcome to read and grasp the latest industrial opportunities at anytime and anywhere. The online version is available now, feel free to read online or downloaded!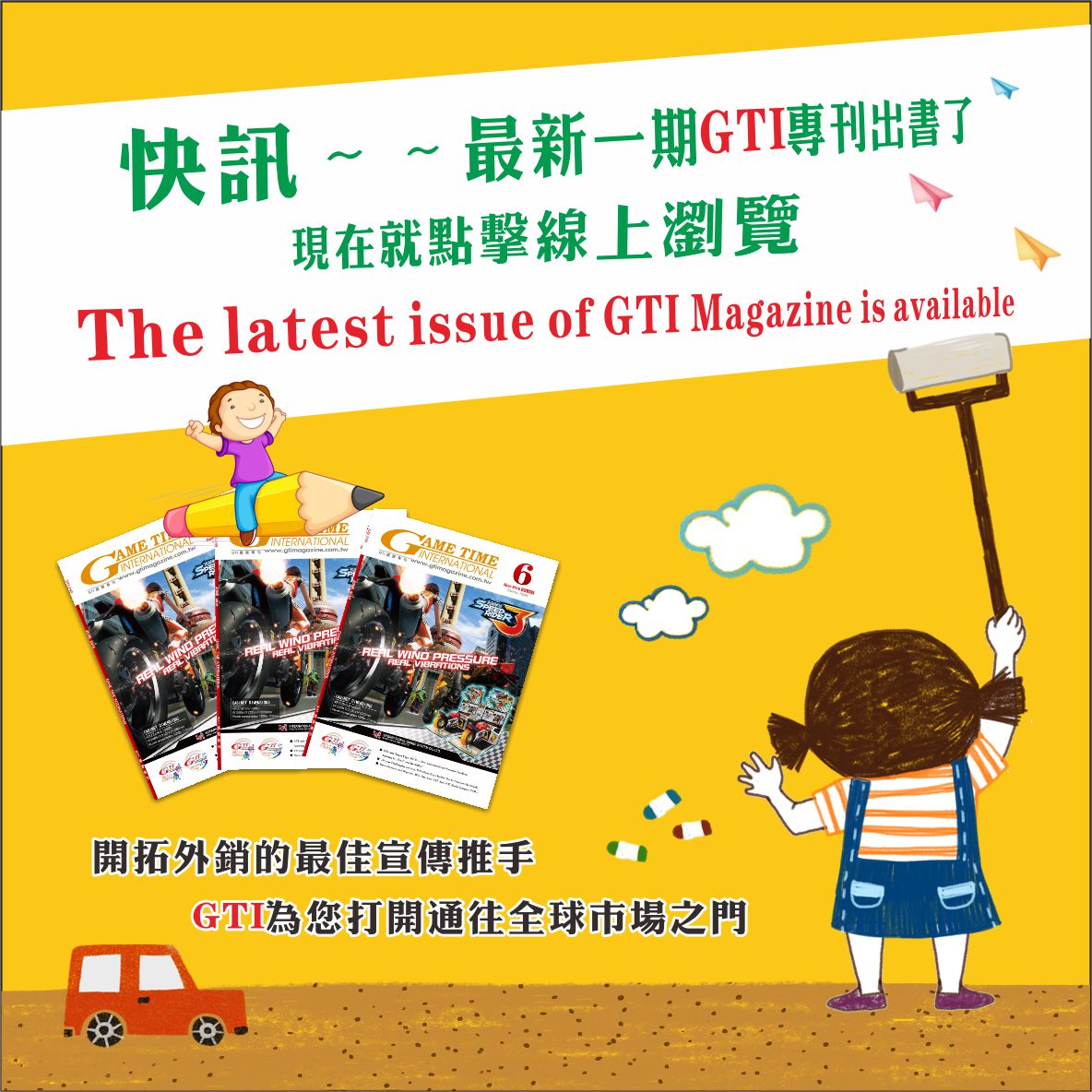 GTI do publicity while we travel around the world to attend several expos. Next, GTI together with 165 GTI Magazine will be at Fun Asia Expo in Indonesia and G2E in Las Vagas. In the show floor, we will not only distribute our magazines and GTI 3-expo's promotional materials, but also collect the latest global buyers' information for our customers to expand markets. Your first choice and the most significant guideline for purchasing products - GTI Magazine!