Euro Attractions Show (EAS), organized by IAAPA Association, grandly took place at RAI Amsterdam in the Netherlands, from 25th to 27th September.
Opening ceremony
As an industrial professional trade show with large-scale in Euro, EAS focuses on Euro leisure and tourism attractions market. With about 569 exhibitors specializing in large amusement equipment, water park equipment, and carnival amusement equipment, EAS attracted over 8,000 buyers covering various fields such as theme park, amusement park, FEC, bowling hall, water park, carnival, tourism attractions, zoos, museums, and aquariums, who are from 80+ countries. It provided exhibitors with a better chance for trading.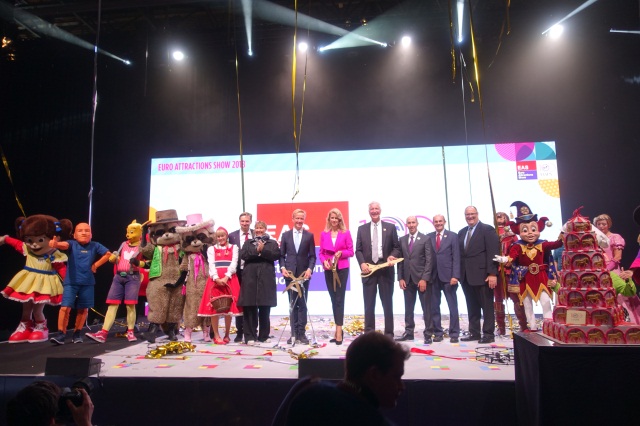 GTI at EAS Expo
Mr. Jack Chang, the general manager of GTI together with Ms. Sally Chang, an English editor, and Mr. Arren Wei headed for EAS Expo and set up booth at # 5-927. At the show floor, GTI vigorously promoted GTI Magazine, GTI expo series - GTI Asia China Expo, GTI Asia Taipei Expo and GTI Kuala Lumpur Expo. What's more, GTI also collected the needs from buyers and provided with our customers to expand markets. By exchanging ideas, GTI jointly with exhibitors showed the charms of game & amusement from Asian-Pacific region.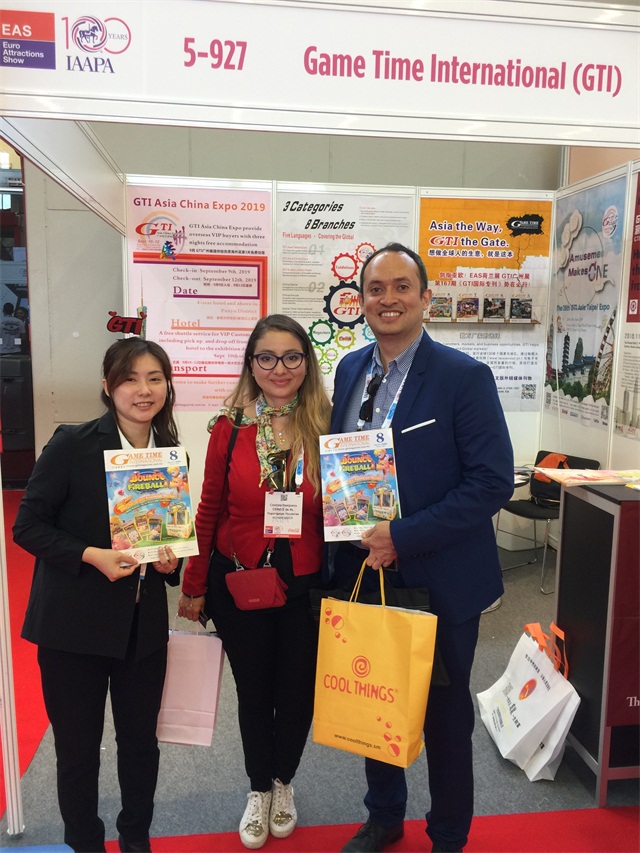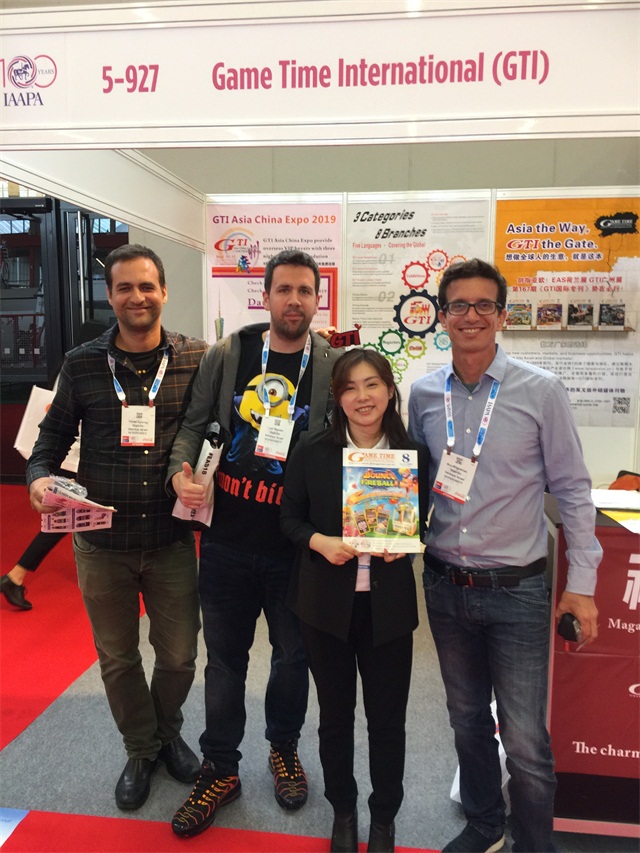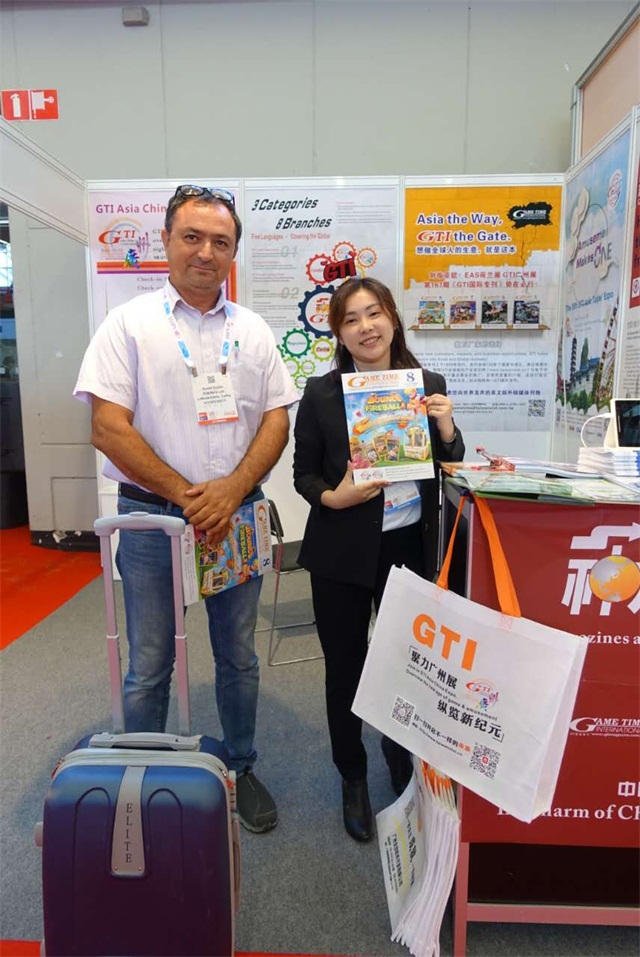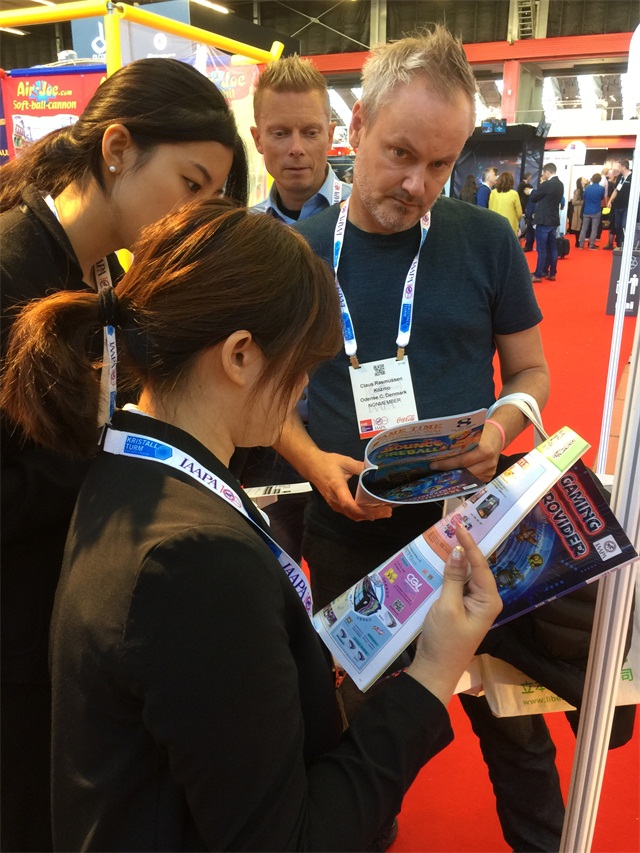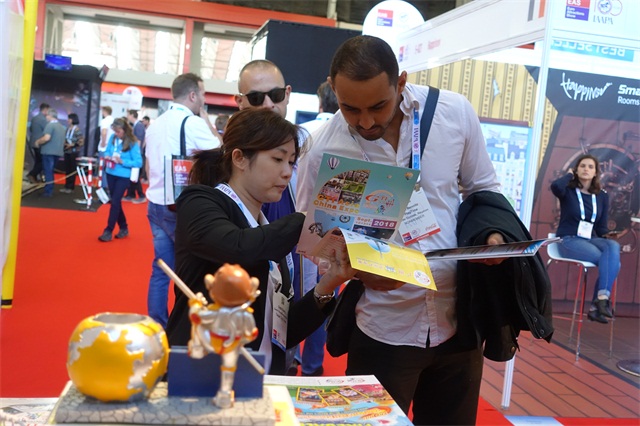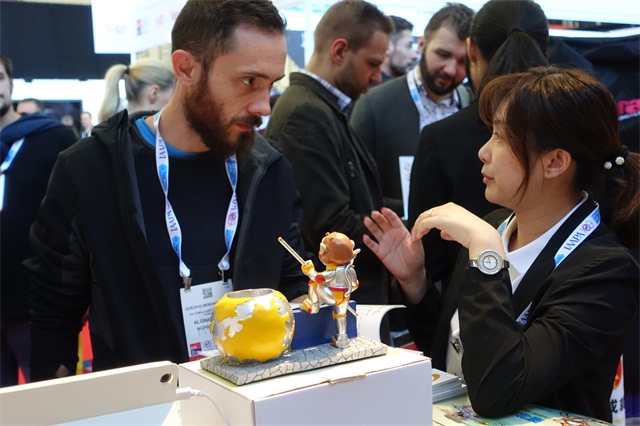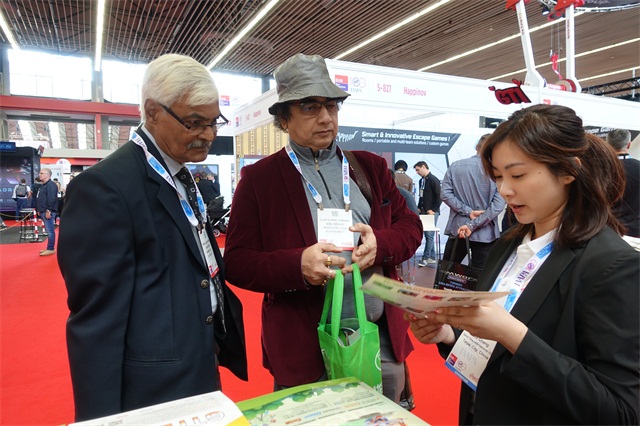 Exhibitor highlights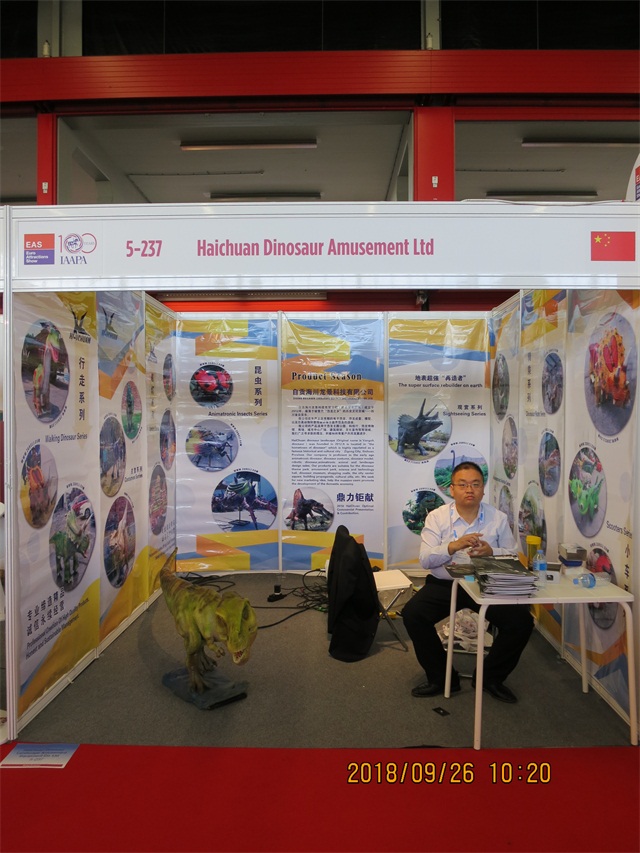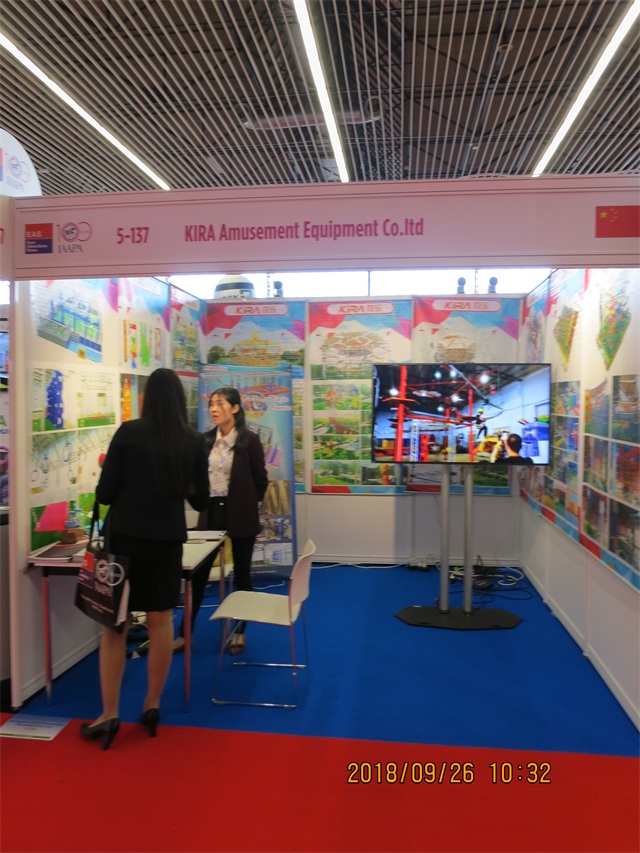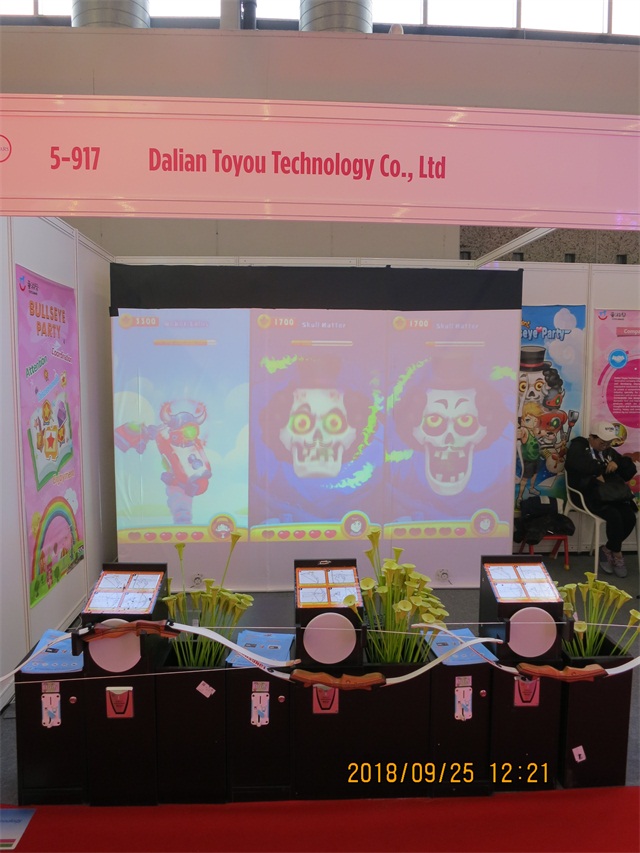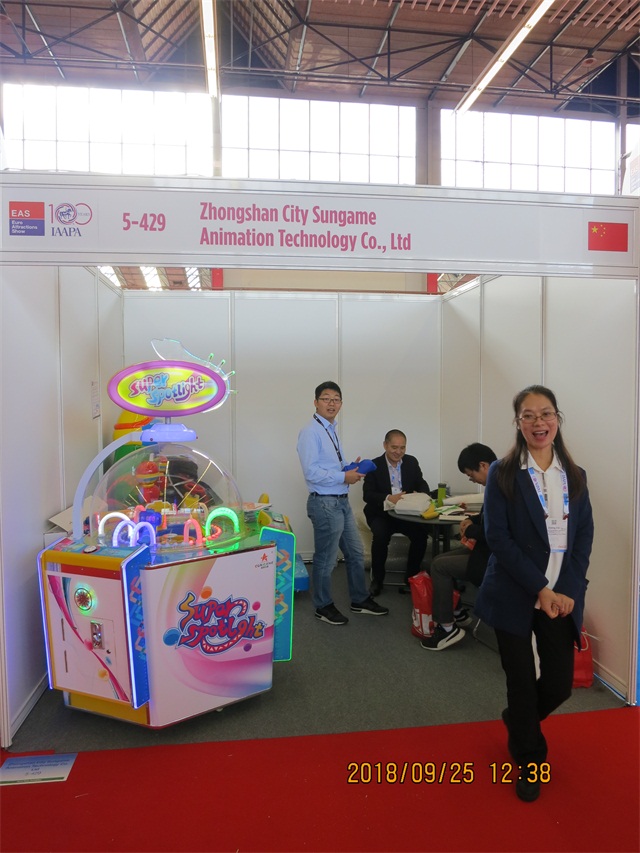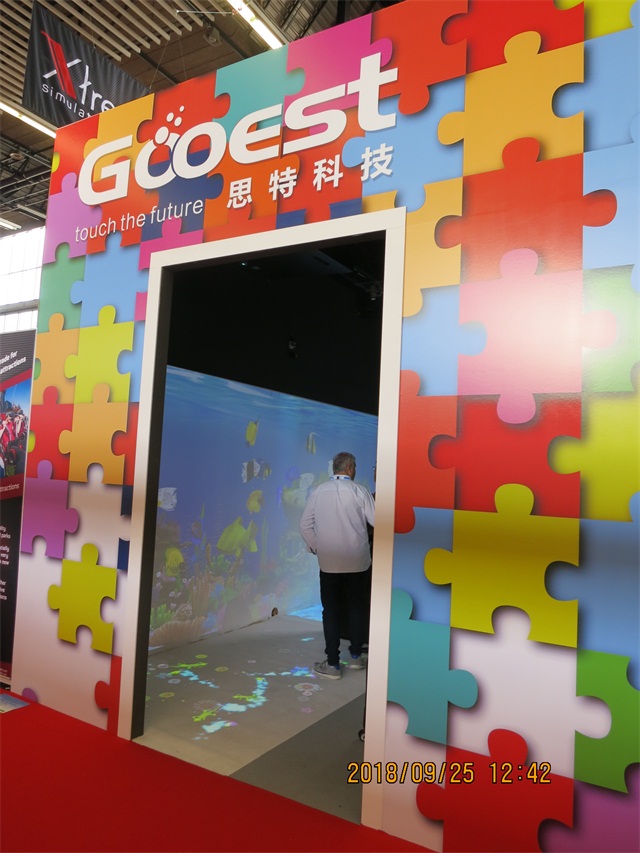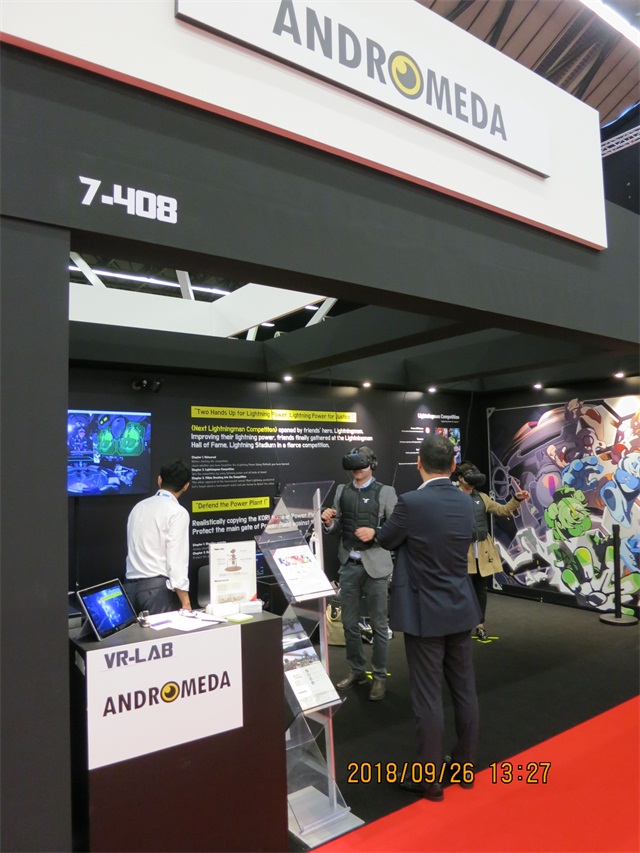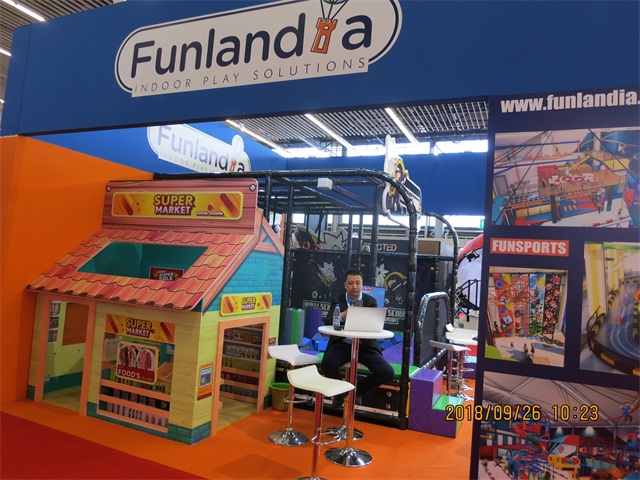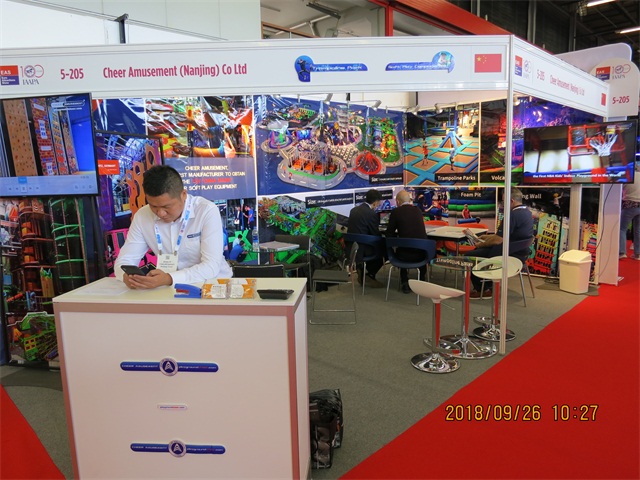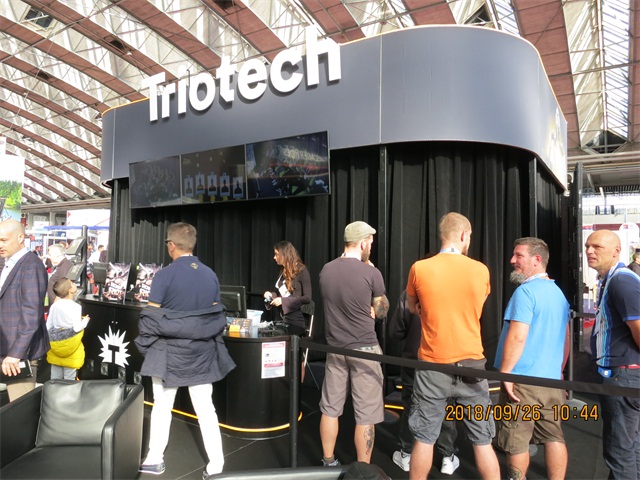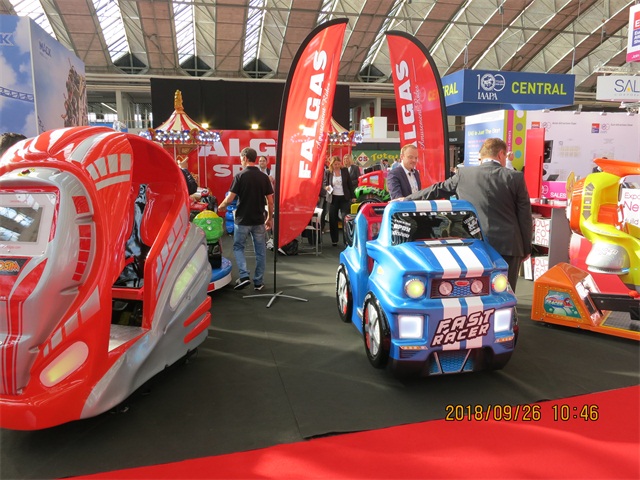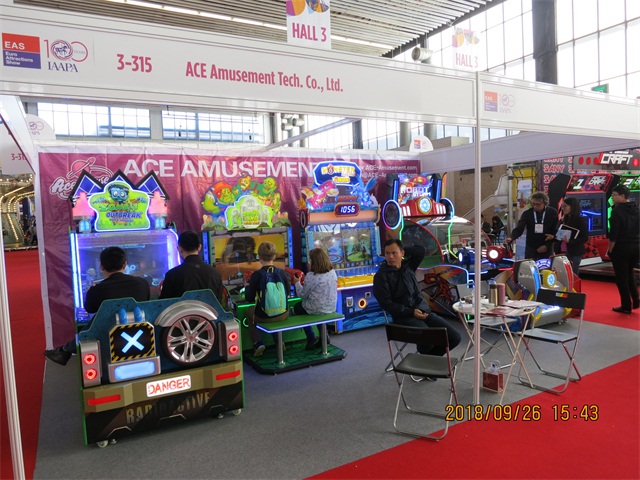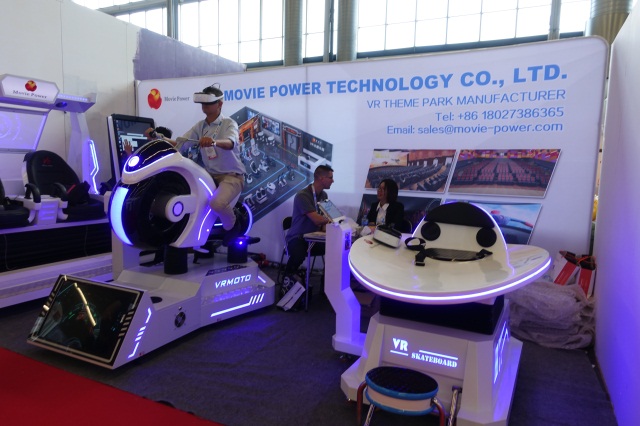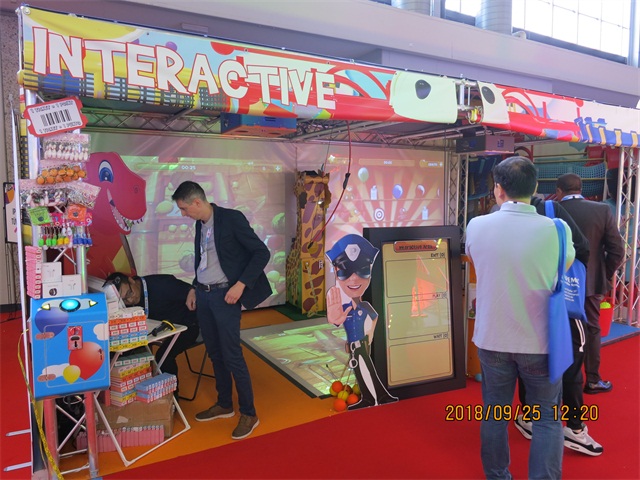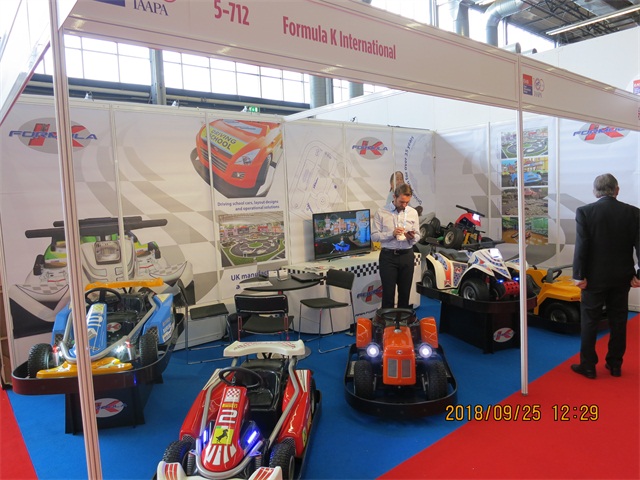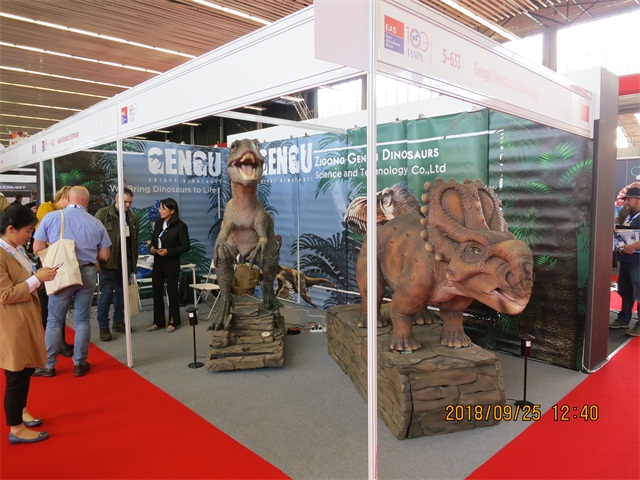 New products gathering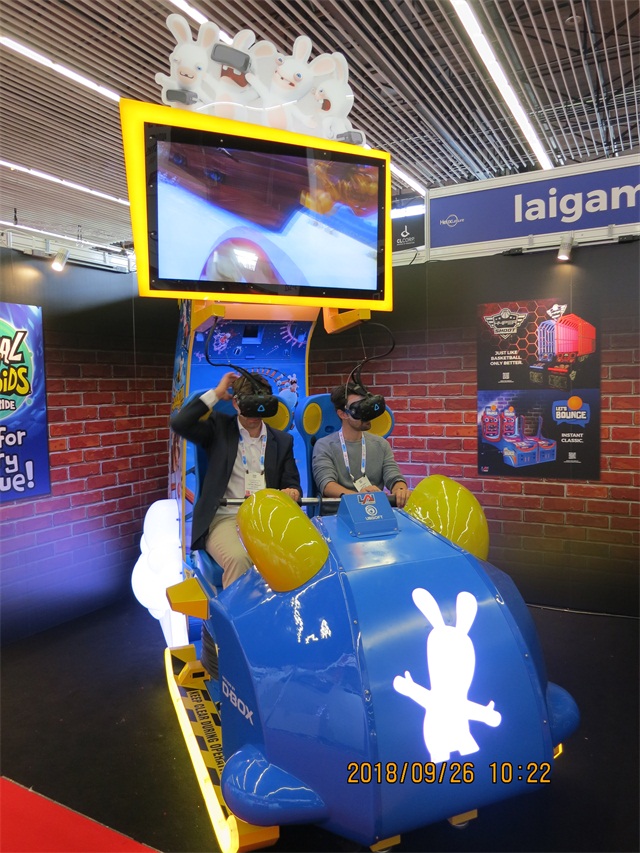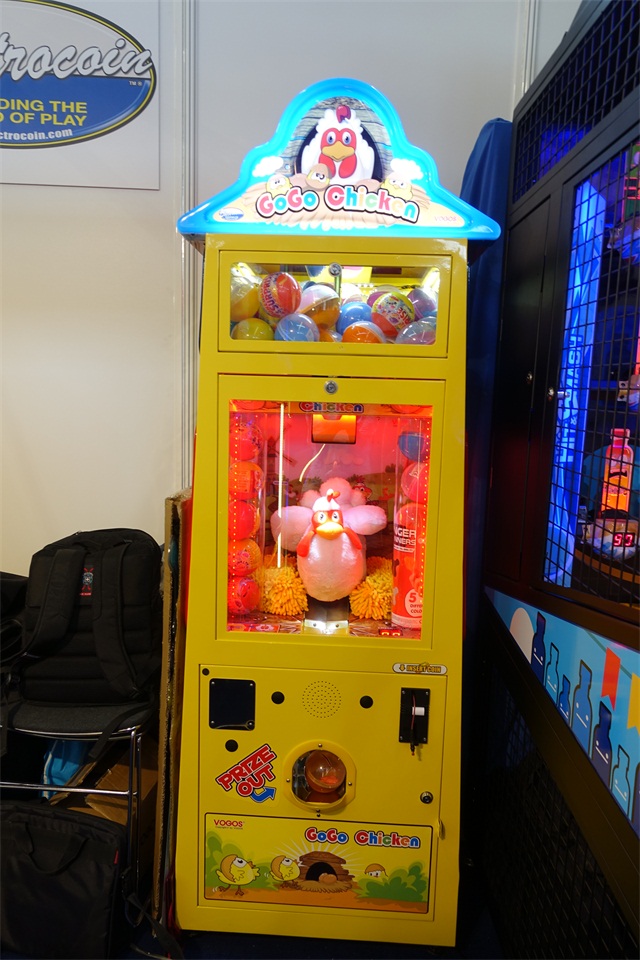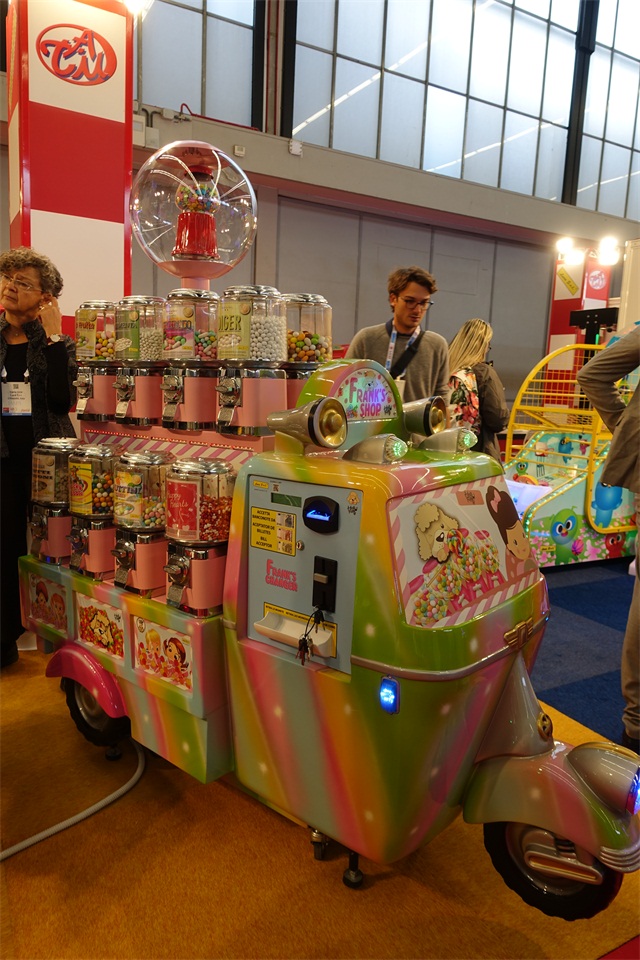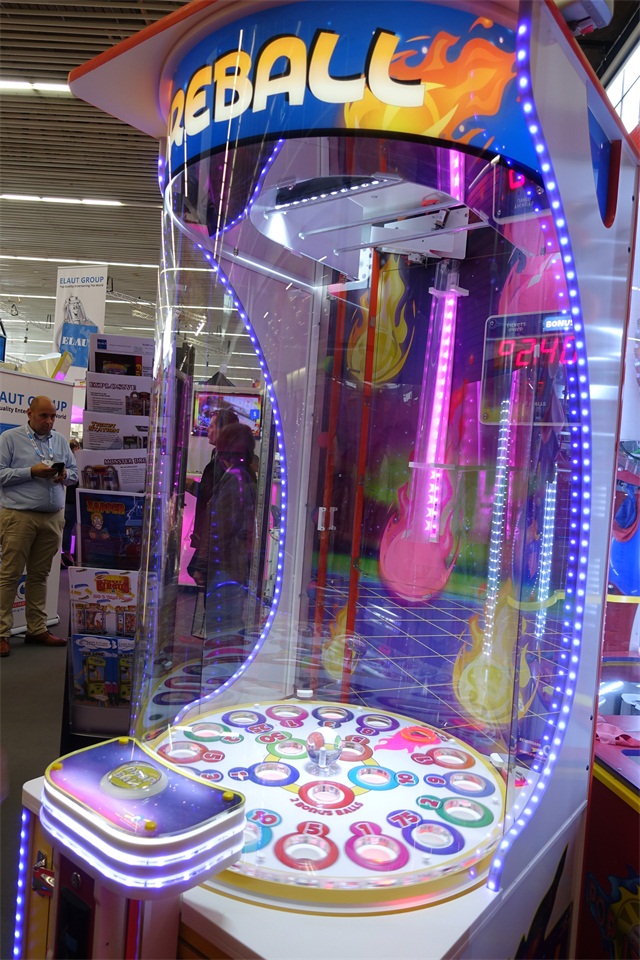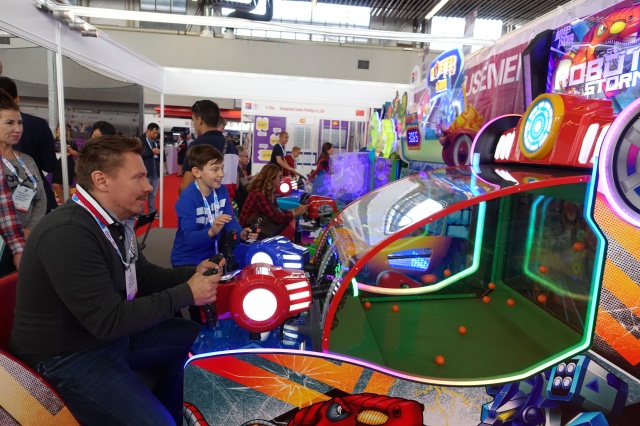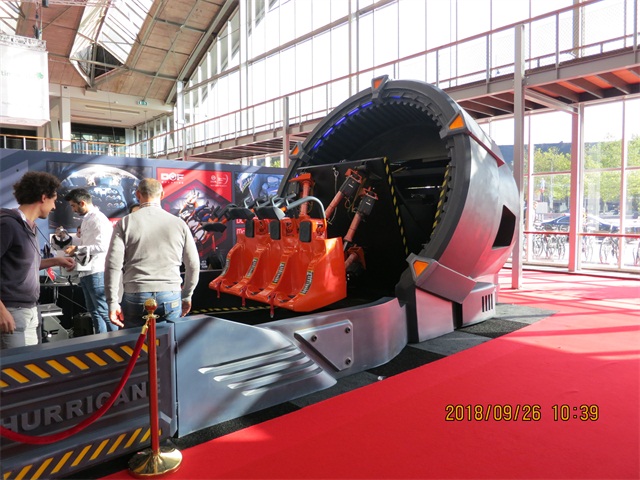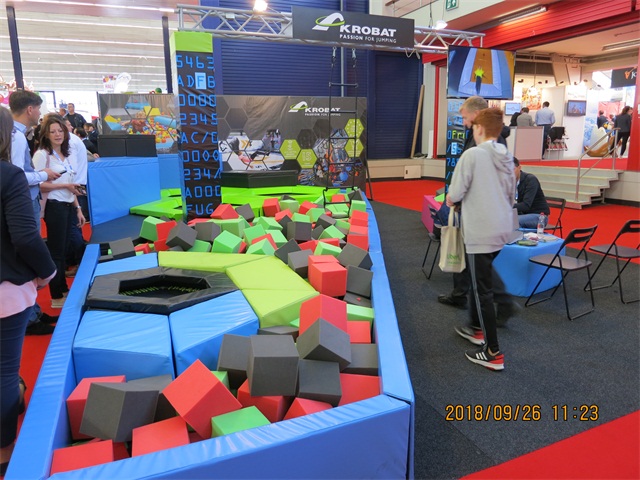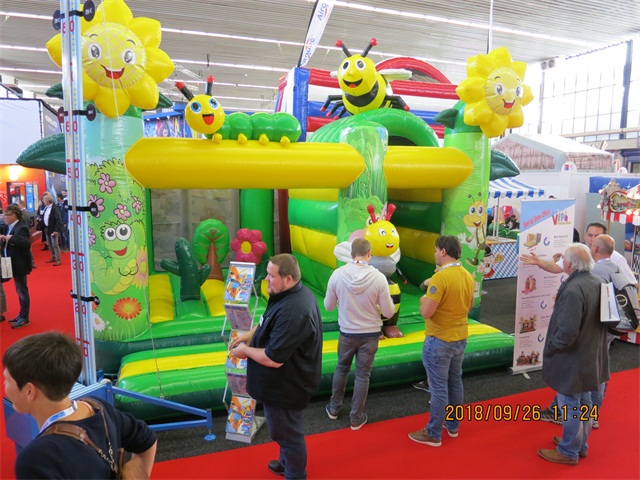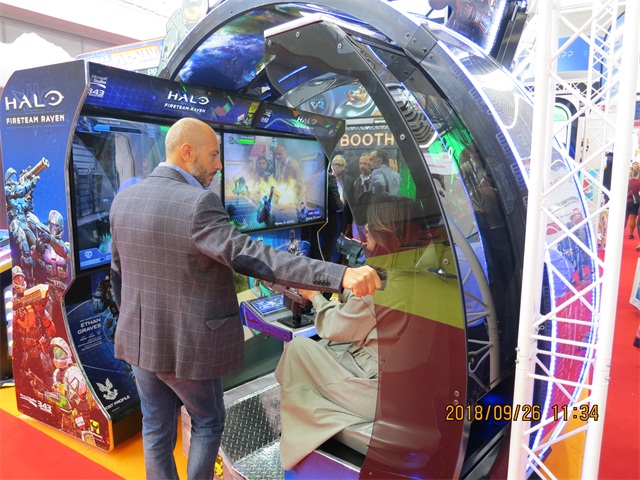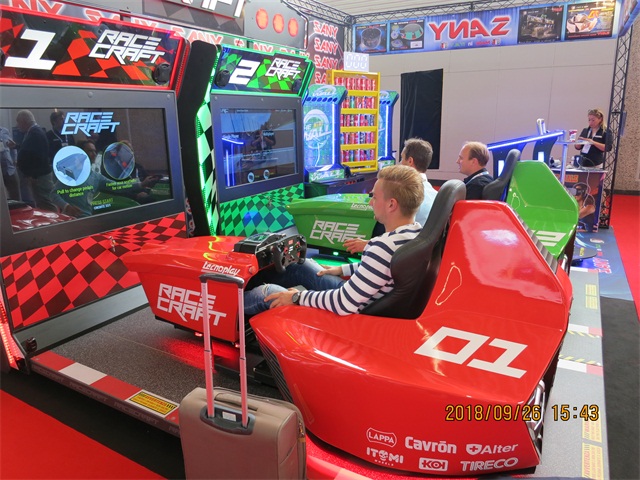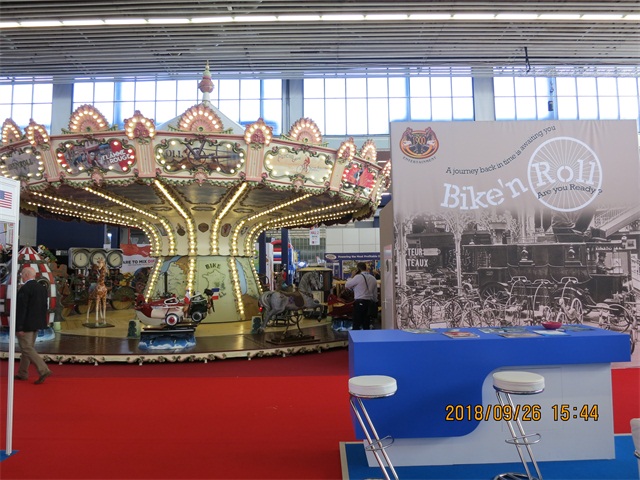 Exhibits range
1. Admission system: tickets, ticket reading machines, coin & currency counters, wristbands.
2. Amusement Equipment: bumper cars, merry-go-round, indoor roller coasters, karting, children's amusement rides, adult amusement rides, roller coaster, water park equipment.
3. Coin machines: game machines, token machines, redemption machines.
4. Computer systems and software: internet technologies.
5. Architectural consultation, design/retail consultation, landscape design consultation, maintenance/operation consultation, property consultation , services and facilities consultation, shopping center consultation.
6. Entertainment: animation design and production, cartoon company, cinemas and multiplex theaters, digital visual effects software and equipment, edutainment products, amusement products, carnival playground and products, game computer accessories, video games, interactive games, IT peripherals , multimedia technology software and hardware, technical software content.
7. Ground facilities products: canvas tent, awning, fountain/landscape, ice skating rink, children's furniture, maintenance equipment, amusement playground equipment.
8. Game equipment: video game rooms, billiard table accessories, bowlings, table footballs, midway & skills, radio remote controls, snooker table accessories, water supplies.
9. Multi-player amusement equipment: chess games, children games, climbing walls, computer games, interactive sports, inflatables, mini-games, outdoor games, amusement equipment.
10. Water park products and services: cruise ships, fountains, inflatables, rides, swimming pool/beach/resort, water park facilities (slides, pipes).
11. Video games: software developers, mobile game hardware developers, programmers, gamers, e-ports, edutainment products.