BEGE launches a new website (2018/10/12)
With the new decade starting in 2018 with the 11th edition of Balkan Gaming & Entertainment Expo, the organizers of the event announced the launch of a new website. Balkangamingexpo.com is up and running with a completely changed outlook, made suitable for all kinds of devices. "We have put our efforts to make the new website not just an information source, but also a means of better communication," commented the team of BEGE. The new mobile version is faster and makes it easier to check updates on the go. The website allows the visitors to find the important information quicker, register, and book hotels effortlessly with the user-friendly layout. Don't miss the chance to attend BEGE 2018 - the registration for the 11th edition is already open.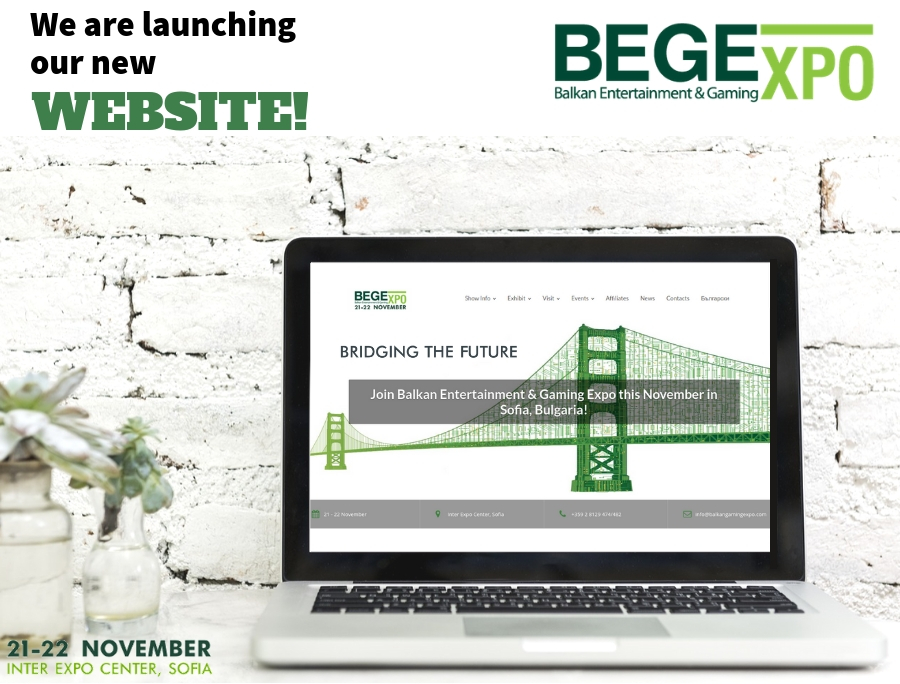 BEGE's new official website allows manufacturers to access the information more quickly and easily.