Asu Su/Serena Zheng
Founded in 2003, Guangzhou Sun-Wing Electronics Co., Ltd. (Sun-Wing) is a game and amusement enterprise wholly-owned and registered by a U.S. company, which is located at Guba East Village Industrial Zone, Shawan Town, Panyu District, Guangzhou, China. Sun-Wing enjoys advanced R&D, high-tech, and a professional technical team. From being the agent of some Japanese companies to independent R&D and producing all kinds of redemption machines, simulators, basketball machines, and children's amusement equipment, Sun-Wing's products are well received in Japan, Europe, and the United States, South America and Southeast Asia and other international markets.
Well-managed Sun-Wing
Huang Jiashan, president of Sun-Wing, said its products obtained a good many industry manufactures' recognition and orders, such as Sega. By 2015, Sun-Wing was the first manufacturer to launch the 4p and 2p crane machine. In the past 17 years, as a low-profile senior R&D enterprise in the industry, Sun-Wing launched a series of classic products with high revenue and reputation, such as beverage vending machine, Street Basketball, Loop Racer, IncrediBowl, Fast Beat Battle Rider, Kiddie Hockey, Cookie Master 2 and Kitty Ball. Sun-Wing is good at R&D and production of all kinds of amusement machines with a short life cycle, such as algorithm-winning redemption machines, interactive simulators, and the sports amusement machine, which are deeply welcomed by the market. As a co-organizer of Street Basketball International Tournament, Sun-Wing has successfully held it for ten years and the popularity of its products has undoubtedly overshadowed its brand.
Sun-Wing's products are more well-known than the enterprise, which has received recognition and the test of the market. Therefore, while Sun-Wing continues to demonstrate its hard power to the market with excellent products, it also focuses its energy on the exploration and improvement of the soft power - expanding game content and customizing deveopment business. Sun-Wing provides diversified cooperation such as OEM, ODM, and overseas agent sales, so as to maximize the benefits of the enterprise.l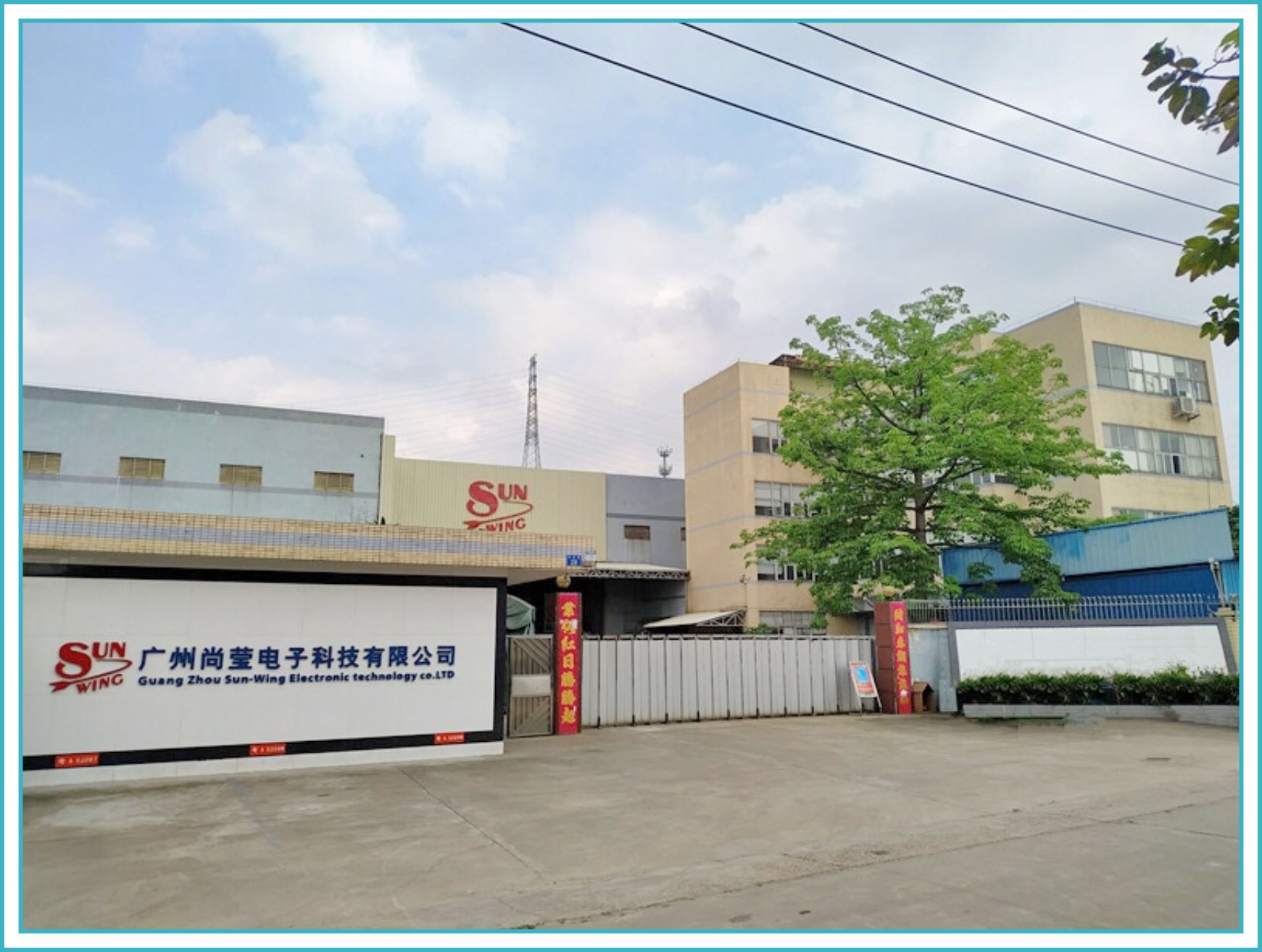 Winner Sun-Wing
Huang Jiashan believes that thinking and international vision are important for product development. In order to achieve lasting revenue and high efficiency, we must make good use of operational thinking for R&D. Sun-Wing pays great attention to the gameplay and its product appearances to attract players, so they can choose eye-catching game machines and appreciate them. Only when players love it, can they increase the revenue of the machines, make the machines become the classic ones and best-sellers for many years. Cookie Master series is one of them. When designing and developing products, Sun-Wing is not limited to the demand of the domestic market, but examines the future trend and demand change of the market from an international perspective. Only in this way can its products feature strong international competitiveness and anti-risk ability.
Recently, Sun-Wing is about to launch a number of kiddie rides such as Happy Rescue, aiming at the domestic market growth after the two-child policy was launched, as well as the global parent-child entertainment market continues to heat up. As a wholly foreign-owned enterprise, Sun-Wing is destined to be an export-oriented enterprise to gain better profits as well as strengthening its cooperation with its partner to seize the business opportunities in the domestic market. Externally, Sun-Wing makes good use of overseas sales channels to seek partners. Internally, it searches for promising products and cooperates with relevant enterprises to upgrade the products and then launch them into the market, so as to enrich its product line and shorten the R&D cycle.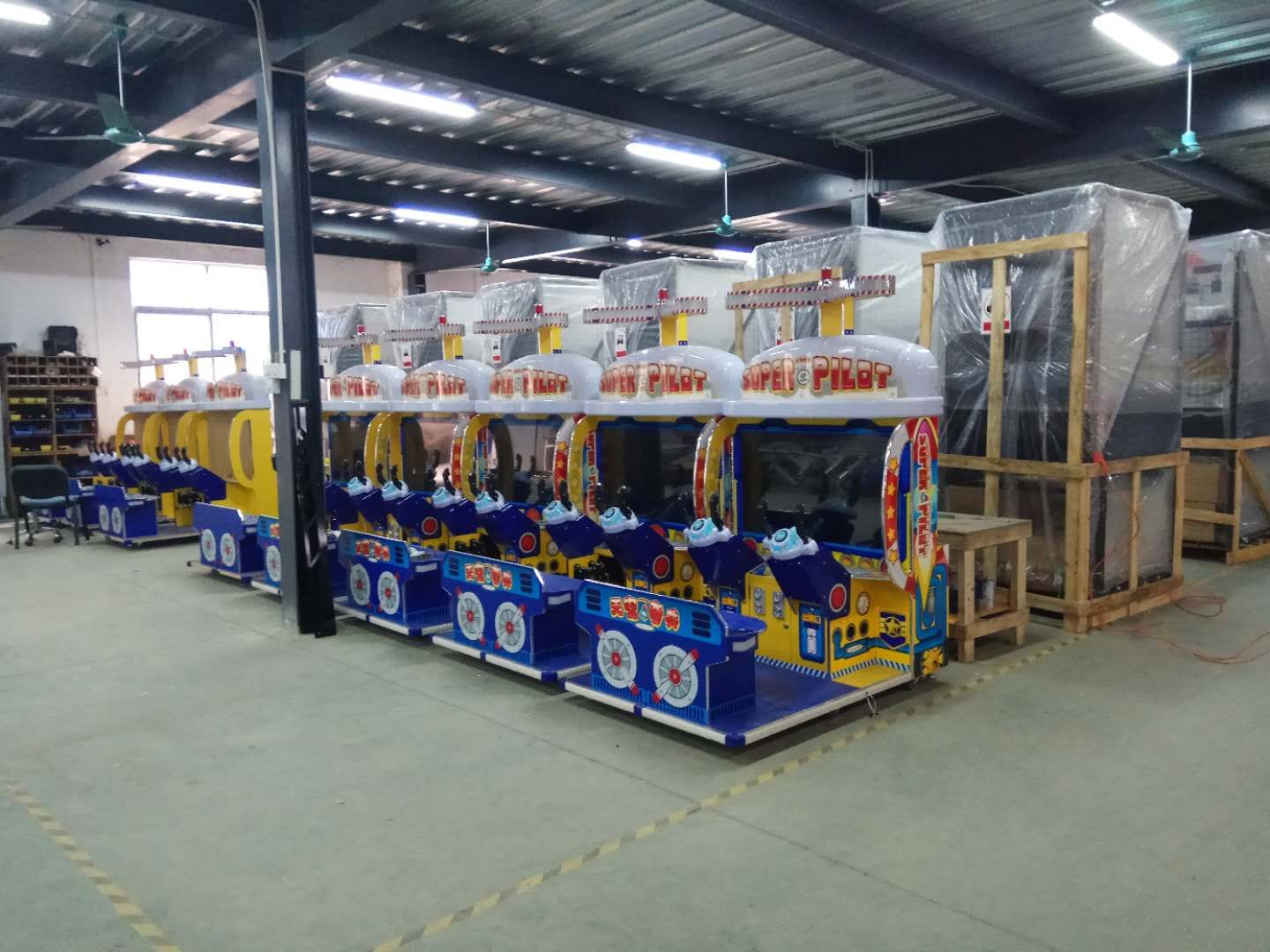 Product Promotion
Hit Hit Brick

Dimensions: W1470 x D900 x H2340 mm
Applicable Venues: children's theme park, adult's comprehensive venue
Game introduction:
Themed as the classic game "hit bricks", Hit Hit Brick combines the fantasy magic world and the lovely rabbit model. In order to make it easy for children to operate, there is a guide line in front of the magic wand, which can train children's observation, judgment and hand-eye coordination. It is suitable for players of all ages, which is a high-quality amusement game.
2. Cookie Master 2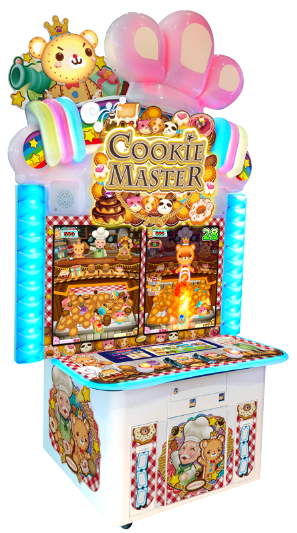 Dimensions: W1530 x D900 x H2620 mm
Applicable Venues: children's theme park, adult's comprehensive venue
Game introduction:
The gameplay remains the same as the 1st generation. Differences: improvements on the cabinet and appearance
1) Iron frame: available for two players, more interactive between parents and children.
2) Screen ratio: 49-inch screen.
3) The biscuit-push platform is wider, in order to accommodate more biscuits, so players have more chances to push more biscuits down, and Push the Big Cake is more powerful than the one of the 1st generation.
3. Kitty Ball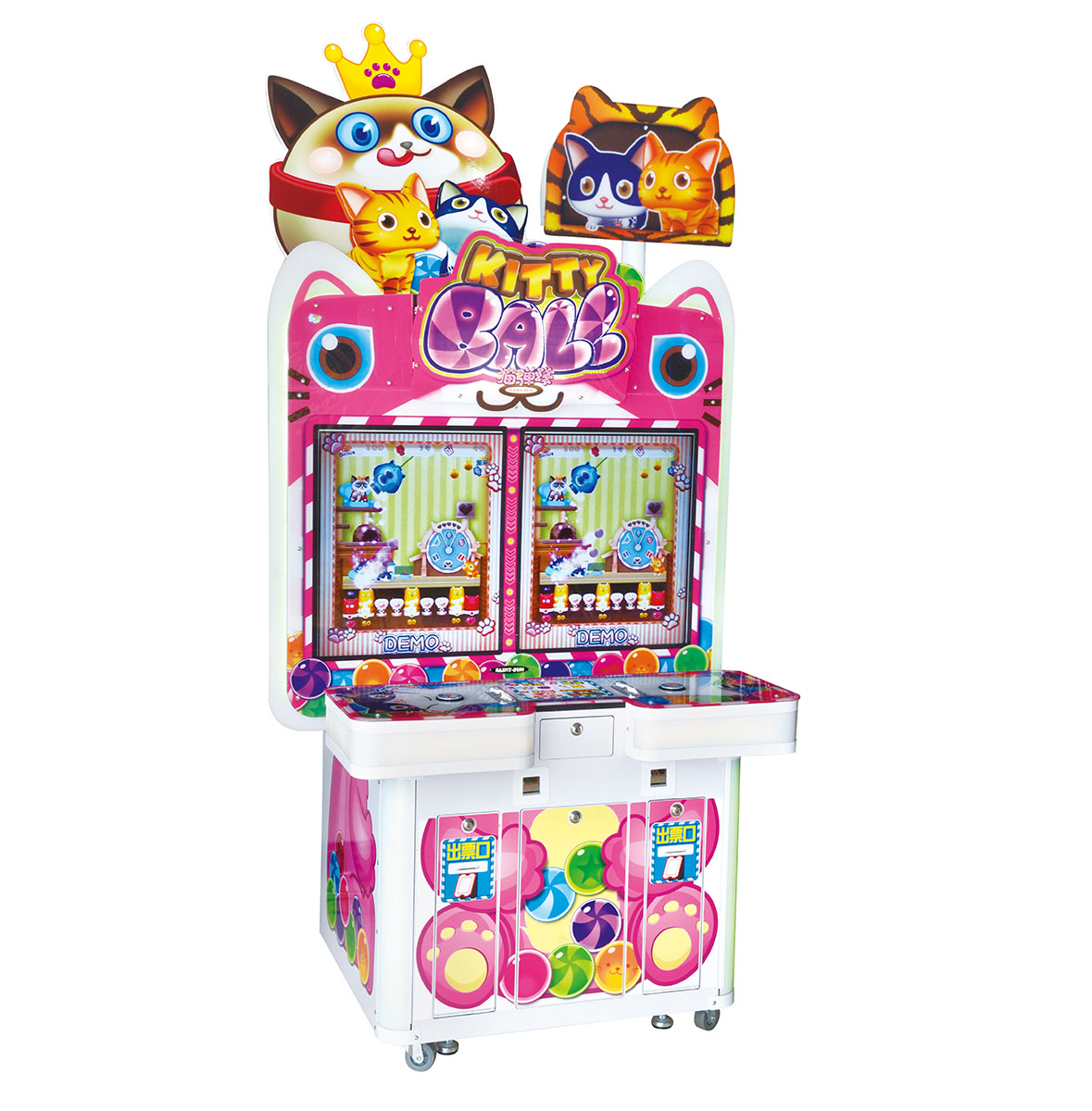 Dimensions: W1130 x D800 x H1820 mm
Applicable Venues: children's theme park, adult's comprehensive venue
Game introduction:
1) Cat-themed pinball game.
2) Lively and exciting rhythm.
3) Easy gameplay.
4) High revenue and short payoff period.
4. Roll Roll Candy Go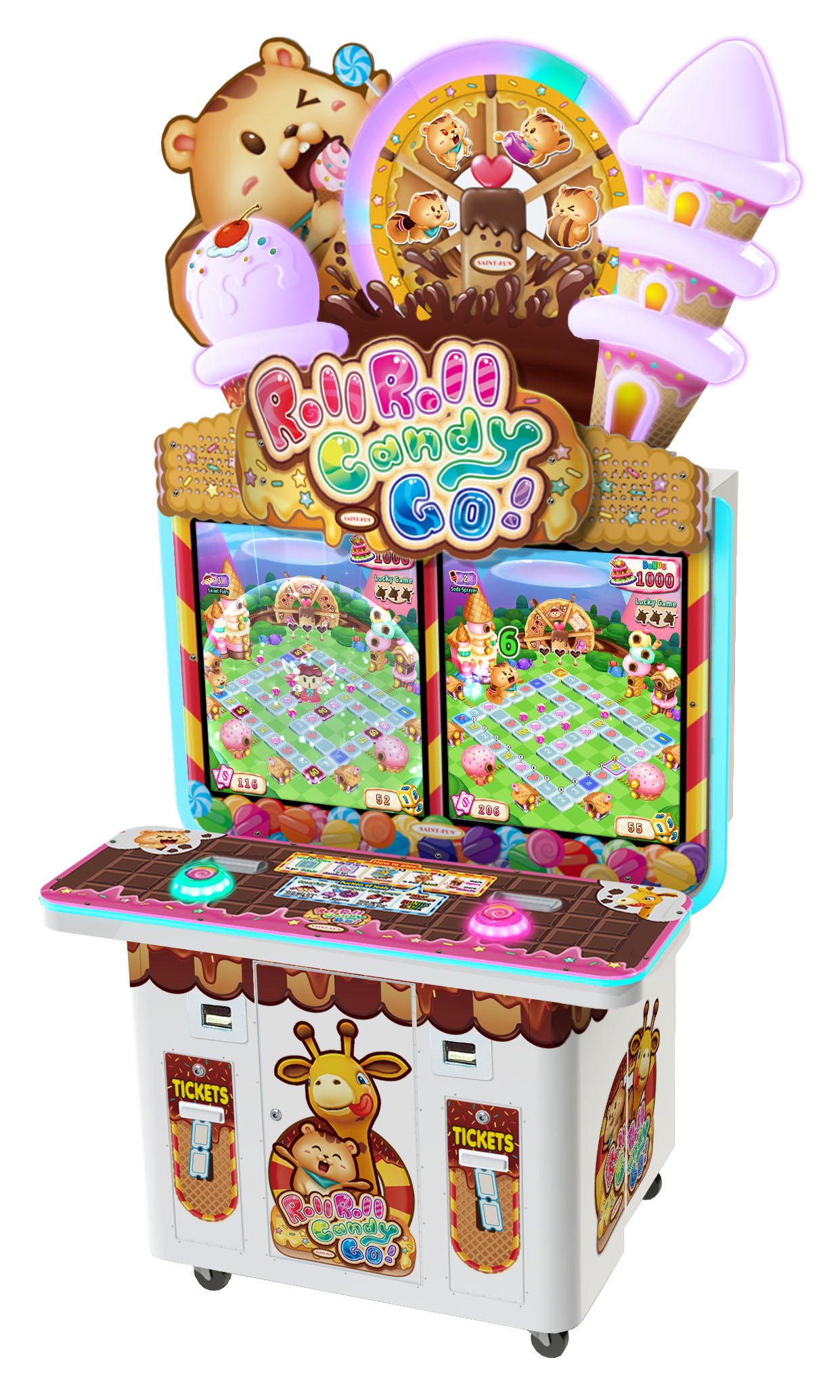 Dimensions: W1260 x D800 x H2220 mm
Applicable Venues: children's theme park, adult's comprehensive venue
Game introduction:
1) Classic Monopoly game.
2) The graphics are lovely with simple gameplay.
3) Rich contents and high revenue.
※The article is published in the GTI Magazine Issue No. 192 in November 2020