Merkur Gaming Mexico joins AIEJA (2017/04/24)
Founded in 2009, AIEJA campaigns in favour of the Federal Betting and Raffles Law that passed through Mexico's lower house in late 2014 but which has since been in limbo and has yet to be fully brought before the government's upper house, the Senate. The president of AIEJA, Dr Miguel Angel Ochoa Sanchez, warmly endorsed Merkur Gaming Mexico's membership. He said: "As AIEJA works towards its aim of helping to create a fair, transparent and even more successful gaming industry in Mexico we welcome the input, participation and expertise of leading companies such as Merkur Gaming." General Manager of Merkur Gaming Mexico, Ronnie Ferreira, has extensive experience of the gaming industry in Mexico and he is convinced that the new law will bring tremendous benefits to the external perception of the industry.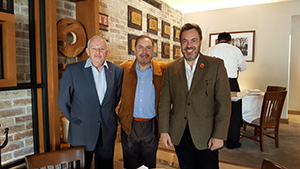 Merkur Gaming Mexico has become a full member of one of Mexico's most active trade associations, AIEJA.
He said: "Mexico has waited a long time for the implementation of a new law. When it will arrive is by no means clear but in the meantime it is vital that AIEJA continues to strongly make the case that legal clarity is vital in order to move our industry forward as a vibrant sector of the overall entertainment industry and so to create more jobs and more wealth in the future. Merkur Gaming Mexico, as a leading supplier, will give its support in assisting AIEJA as the association seeks to campaign for an even brighter future for gaming in Mexico."