UNIS Playbox at Luv 2 Play (2017/05/15)
Luv 2 Play is a new franchise operation by Indoor Playgrounds International. This new location is in Lake Forest, California. UNIS team met with the owner Hisham Elmishad who gave them a tour of his amazing place. At Luv 2 Play there is fun around every corner for kids of all ages. There is a playground structure for kids, interactive toddler play area, party area, redemption games, and a full restaurant underway where they will be serving beer and wine for the parents.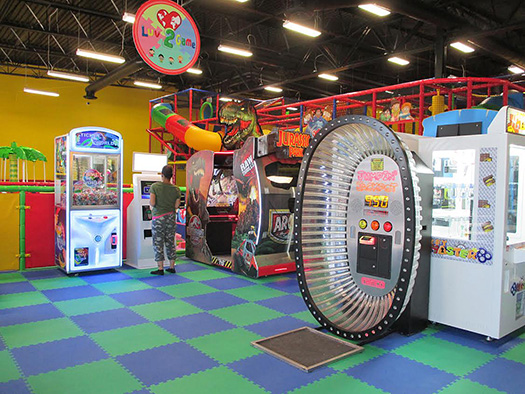 Luv 2 Play's owner Hisham Elmishad gave UNIS team a tour of this amazing place.
UNIS is thrilled to work with Indoor Playgrounds to incorporate their customizable Playbox softplay and deliver a strong lineup of UNIS family games such as Super Big Rig, Duo Drive, Angel Carousel, Up and Away, Extreme Hoops and Pirate's Hook 2-player. Hisham is looking to add more children games to this delightful venue in the future.