Arcade game room in North Korea (2017/05/19)
In 2008, British media firstly exposed that the unique arcade game room in North Korea may be located in an indoor amusement park in its capital Pyongyang. Inside the arcade game room, the style reflects that it is a heritage of USSR. The arcades look very old and the games basically remain in the red-white game edge. In 2013, with the instruction of Kim Jong-un, the Pyongyang People's Fine Amusement Park including a new game center inside began operation, and attracts tens of thousands of visitors everyday. Inside the game center, with its modern style and games including Terminator Salvation created by Raw Thrills and products of Zhongshan UNIS, it becomes more suitable for the world's development.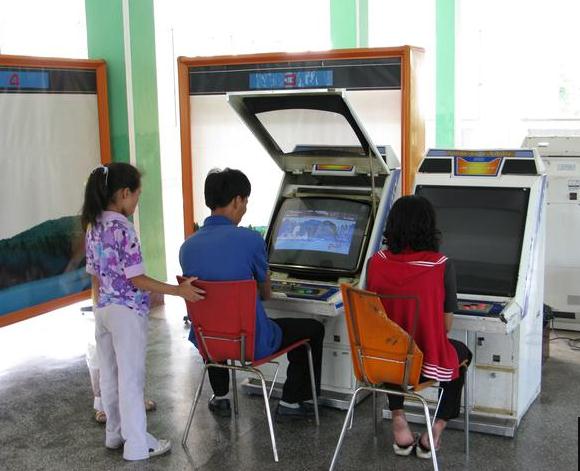 Pictured is the local arcade game room.
What's more, aiming to increase international visitors, North Korea's government encourages foreign businessmen to invest in operating casinos, cruise and tourism. And thanks to this measure, casino companies will be able to invest in the casino project of North Korea's government. In addition, in order to find out the problems in construction and operation of attractions, related departments in North Korea invited casino companies and investment companies to give several suggestions. Among them, it is suggested that casino cruises will be able to carry tourists from the resort of the eastern Korean mountain to the Far East of Russian and Southeast Asia.