Adventure Park in Australia to open "The Tornado" water slide in November (2017/07/27)
"The Tornado" water slide is under construction at Adventure Park in Geelong, Australia, and is scheduled to open in November. The 200-meter ride will feature a 24-meter drop and a funnel standing more than seven stories high. A local theme park will soon be home to Victoria's longest water slide as it gears up for the coming summer. Work is underway on Adventure Park's newest attraction, The Tornado, which is expected to be complete in time for its debut in November.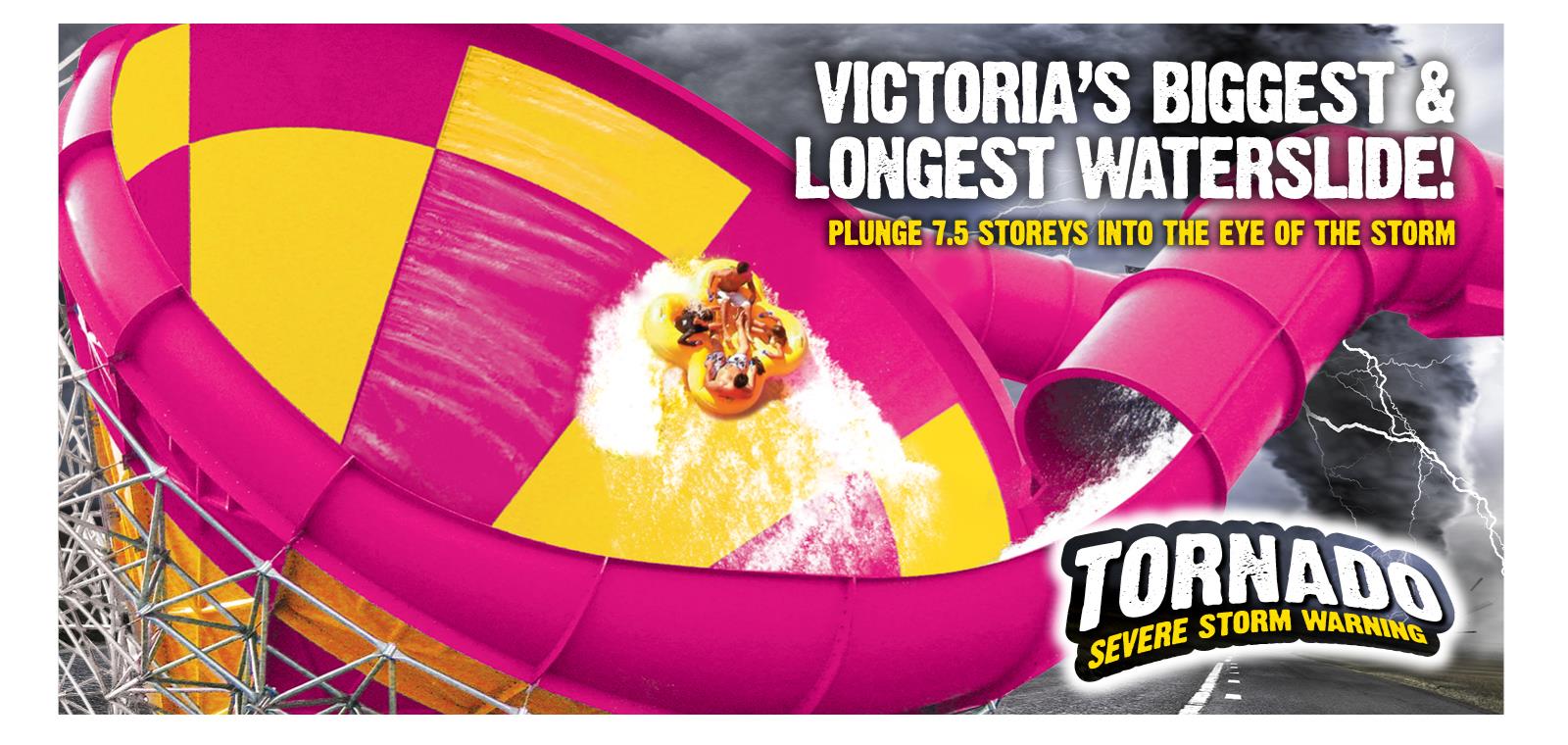 200-meter water slide "The Tornado" will be opened in Adventure Park in Australia.
The Tornado will offer riders a 200-metre ride and will drop from a height of 24 metres. It will account for around half of the $8 million currently being spent on the Wallington park's latest upgrade. The water slide was built in Canada before being broken down for the journey to Australia. It's so big it will require 24 shipping containers to get all of the pieces here. Riders will climb aboard rafts before hurtling though 360 degree twists and turns and into a huge funnel that will stand more than seven stories high. The park's website boasts The Tornado will be "like nothing you've ever seen in Victoria."