The site, a 38,000sq.m beachfront site on Victoria Island, Lagos, is being developed into a business, leisure and lifestyle destination in the affluent district of the captial.
The project is being built in several phases and once complete, it will boast 150,000sq.m of retail, hospitality, office, hotel and residential space. The first phase of the development commenced in 2014 and the mixed-use location now welcomes up to 10,000 visitors a week to the Landmark Centre, Hard Rock Café and Shiro restaurants.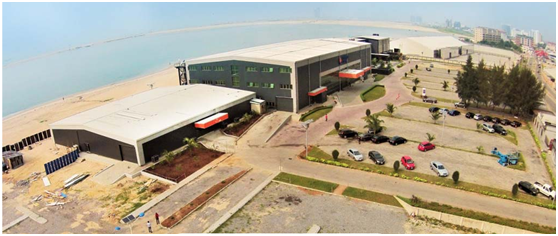 From 2018 onwards, the site will house an IMAX cinema, the Renaissance Landmark Lagos hotel and Marriott executive apartments, a family entertainment centre with bumper cars and arcade games, the luxury Landmark Waterview apartments and a vibrant retail plaza and beach club.