The La Mer project, with retail and entertainment is at Jumeirah 1, between the Pearl Jumeirah and Jumeirah Bay and covers 13.4 million square feet of existing and reclaimed land. The three elements of the development, La Mer North, La Mer South and The Wharf, will all open between now and the beginning of next year. The shopping, dining and entertainment elements will be in two phases, the first covering 130 shops, eating establishments and beach activities.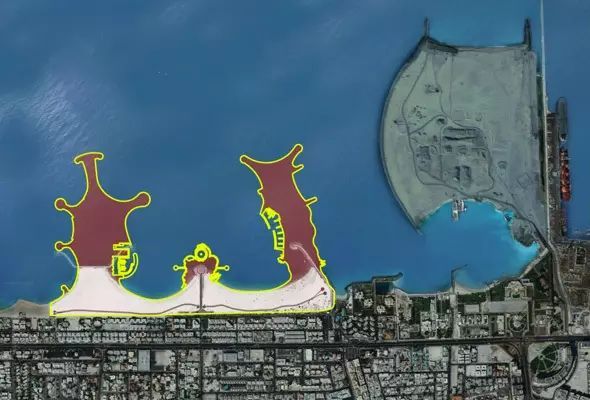 The vast entertainment complex on Dubai's beachfront by major developer Meraas will have its first phase opening in October, 2017.
A beach club will be featured, together with a new trampoline concept, Hawa Hawa, that is currently only seen in Japan. The beach activities include four children's playground areas. The Wharf is in the second phase, due to open early 2018, with a water park, surf park, cinema, more shops and eating places. Much later in the development will come hotel and houses on two man-made peninsulas.