MERKUR GAMING: SILVER & PLATINUM AT SAGSE (2017/11/03)
Celebrating the event's silver anniversary, Merkur Gaming exhibited at the 25th year of SAGSE in Buenos Aires, Argentina, as a platinum sponsor and bringing the best of its top quality 'made in Germany' innovations to what is the acknowledged international show for the Latin American region. Merkur Gaming has a well established position as a top level supplier across the Latin American region and now marks the creation in 2017 of Merkur Gaming Argentina as the company's newest dedicated subsidiary by taking a prime position at the silver anniversary edition of SAGSE. On booth 313 at the Costa Salguero Convention Center, from 7th to 9th November Merkur Gaming Argentina, the local team headed by general manager Alejandro Saraintaris and ably supported by colleagues from across the Americas and Europe, presented the latest evolutions of its top selling cabinets, the unique Avantgarde Trio slant top and the upright Merkurstar. As well as its top quality cabinets the key to Merkur Gaming Argentina's rapidly growing success in its home country is the strength and depth of its game catalogue. On display at SAGSE was a top class selection of already establish favourites and a range of new and innovative game titles: games that will appeal to all tastes in gaming entertainment. Prefacing Merkur Gaming Argentina's presence at SAGSE Alejandro Saraintaris stated: "We are the newest Merkur Gaming subsidiary company in Latin America and the formation of our new - and still expanding - team of gaming professionals is our response to the many requests from operators in Argentina to bring our brand and our products to market here."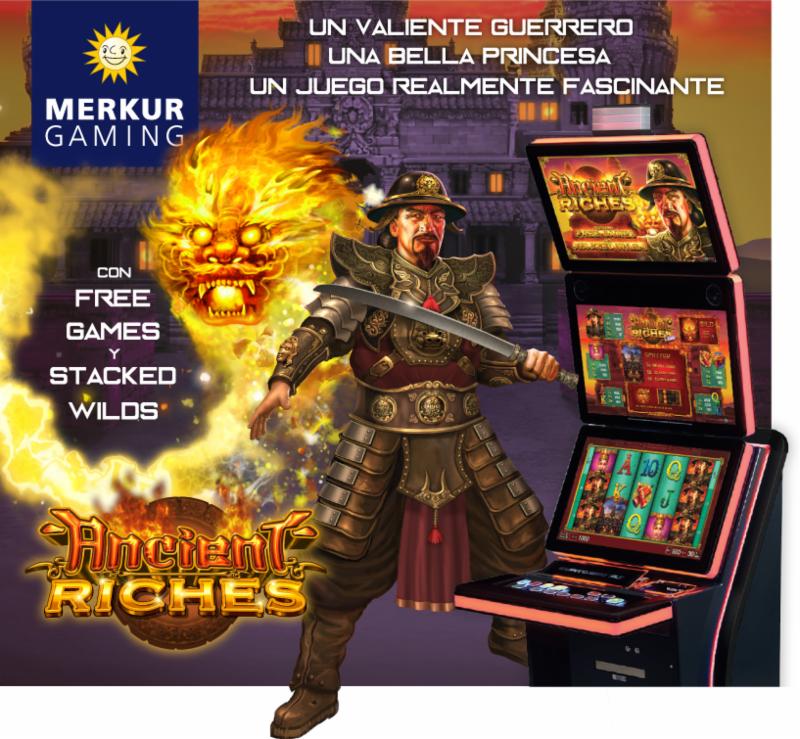 MERKUR GAMING Argentina presented the latest evolutions of its top selling cabinets.
Charles Hiten, Chief Executive for Merkur Gaming Americas added: "Merkur Gaming has a totally deserved reputation across Latin America and worldwide for excellence, quality and innovation and we are excited to bring our products and our values to SAGSE as a platinum sponsor of the show. So we warmly invited our customers, business partners and all show visitors to meet us on Booth 313, to see and try our products and meet with us to discuss opportunities. We brought our Merkur Gaming beer garden to Buenos Aires; a place to enjoy our hospitality and a venue that offers a prime location to sit, relax, eat and drink as you meet with our team in a great atmosphere."