German manufacturer has patented for VR Coaster System (2017/11/29)
We have patented the process of extending roller coasters, rides or vehicles with mobile Virtual Reality (or Augmented Reality) headsets of the passengers. Since early 2014, we've been doing research on extending real roller coasters with VR headsets - both combined perfectly using a path measurement system for a precise synchronization between the real ride and the virtual ride. And, ever since our very first tests, we knew that this would change the way people will be experiencing thrill rides forever.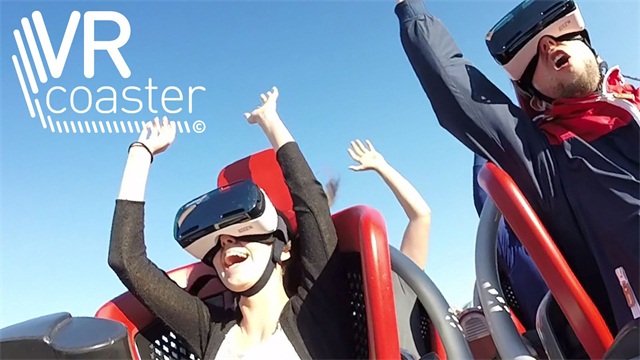 VR roller coaster is a special kind of amusement park ride attraction, consisting of a roller coaster facility or ride that can be experienced with VR headsets.
This mobile approach solves all the classic VR issues, such as hygienics, damaging vibrations of mounted computers, cable issues or maintenance of VR hardware, just to name a view. Our system focuses on the Samsung Gear VR, as this device delivers the most convincing and immersive mobile VR experience to date. And, as we are receiving great support by Samsung, we can help you set up the required headset supply for your VR Coaster Attraction!