Star Wars VR experience is coming to The Void's new Southern California and Vegas venues. The Void has won a heap of praise for its New York-based virtual reality experience: Ghostbusters: Dimension. And now the Lindon, Utah-based company is expanding to open two new Void Experience Centers in Las Vegas and Glendale, California, near Los Angeles.
The Void is partnering with real estate firm GGP to bring The Void to The Grand Canal Shoppes at the Venetian/The Palazzo hotels in Las Vegas and the Glendale Galleria. The locations will open in early 2018.
Disney announced earlier that The Void will create a new VR experience at Disney's theme parks: Star Wars: Secrets of the Empire. And The Void confirmed that both locations will features the Star Wars experience, produced in collaboration with Disney Lucasfilm's ILMxLAB. It will be powered by technology from Facebook's Oculus VR.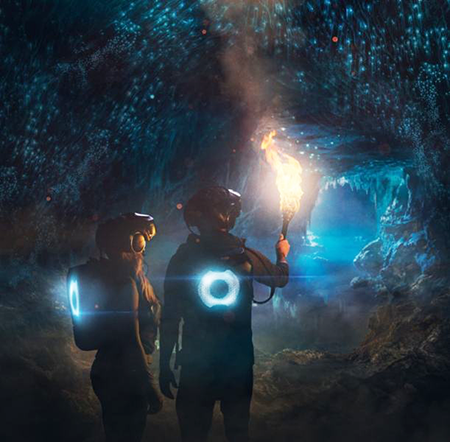 The Void is a tetherless VR experience.
"As we continue on our mission to bring immersive and interactive entertainment to a broad consumer audience, partnering with GGP creates the perfect opportunity to expand our network," said Void CEO Cliff Plumer in a statement. "When it comes to immersive entertainment, seeing is believing and that's never been truer than with hyper-reality. Partnering with Oculus has enabled us to provide the most human experience imaginable, transporting guests to entirely new worlds. We look forward to opening our unique entertainment centers in additional key markets throughout 2018." "Our partnership with The VOID emphasizes GGP's curation strategy of adding entertainment concepts and new experiences to our regional shopping centers," said Melinda Holland, senior vice president of business development at GGP, in a statement.