Wherever you go in Brazil there is a strong buzz about gaming legislation to enable the gigantic birth of a new industry. It's fair to say that on the other side of the world and at the far end of the Ocean Pacific, Japan's current administration is progressing towards casino legislation for Integrated Resort with casino in about half a dozen cities, in Brazil, that number multiplies fivefold, if law proposals come about.
Latest on the legislative block is to attach gambling legislation provisions to a new Tourism Bill. From Sao Paulo, Edgar Lenzi, – Director President of BetConsult, says that this new proposal, "is possible and has now gained a lot of force during the past week. The idea is that, as the country needs to increase revenue and to boost economic growth, the Federal Government will work towards the approval of other subjects like Tax simplification and the new General Tourism Law, among others." As nothing is easy in Brazilian legislative work, many legislators believe that there will be barriers in the inclusion of gambling legislation in the new Tourism bill, as proposed by Rep. Paulo Azi.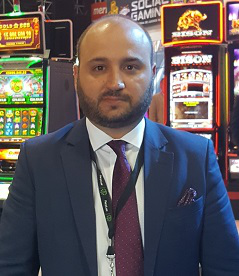 dgar Lenzi, Director President of BetConsult.
The latest proposal for gambling legislation in Brazil at the point of departure concerns legislative provisions for this purpose as part of the new Tourism Law. One of the barriers was overcome on Wednesday with the release of the agenda in the plenary of the House of Representatives after the approval of the provisional measure that deals with the renegotiation of credit operations by the Union. As part of this, passing of casino legislation proposals depend on Rep. Herculeano Passos' requirement of voting urgency, which aims to speed up the processing of Brazil More Tourism projects. What this means is that the new general law on tourism can be voted at any time.
Lenzi, adds: "Every time there is an urgency request submitted, there is no need for the project to go through any kind of commission, which would speed up the process; and the vote can be expected directly on the Plenary of the House of Representatives." Rep. Passos said that he is in favour of legalizing all types of gambling in the country, but his priority is the legislation on of casinos through its direct link with tourism, which can bring more international investment to Brazil and increase the number of tourists who visit the country annually. Meanwhile, Senators bill PLS 186/2014 and Representatives bill PL 442/1991 are taking a back seat following progress on the new Tourism bill. And Lenzi adds, "it appears that the Government wants to hold off both bills and see if the aforementioned Tourism Bill does go forward."