Immotion develops Legoland attraction (2018/05/24)
Immotion, the UK-based immersive attraction business, teamed up with Merlin Entertainment to deliver a Lego-themed virtual reality experience, The Great Lego race, to Legoland in Boston, US. The pods aim to engage all its user's senses, by combining sight, sound and motion allowing users to escape reality and are designed to appeal specifically to children between three and 10-years-old.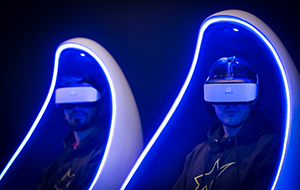 The Great Lego race will be delivered by Immotion and Merlind Entertainment.
Martin Higginson, executive chairman of Immotion, said: "We are proud of the immersive technology behind the pod and we believe it will boost the great family fun already on offer. This is arguably Immotion's highest-profile VR experience so far and shows that out-of-home VR is increasingly becoming a major part of the worldwide attractions and experiences industry."