The casino magnate said he'd like to "open up business" in North Korea should help the war with the South finally end. As US President Donald Trump, as well as other world leaders, continue to meet with North Korean leader Kim Jong Un, expectations about the country opening up to the world continue to rise. That's probably why casino mogul Sheldon Adelson is considering the possibility of making a move and opening shop over there should the political landscape continues to shift. During a Taglit-Birthright Israel event in Jerusalem last June, Adelson said that he hoped President Trump would get "North and South Korea to finish the war," so he could visit there again, not as a soldier (he's a Korean War veteran), but to "open up business."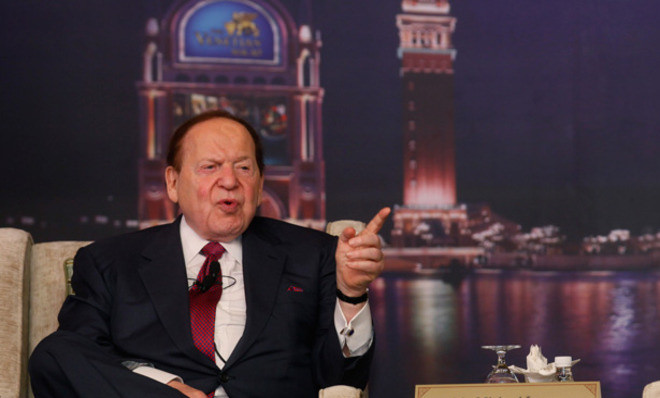 Sheldon Adelson is the founder, Chairman, and CEO of Las Vegas-based gaming and hospitality giant Las Vegas Sands Corp.
On June 12th, Kim Jong Un and President Trump met in Singapore and, according to some reports, the Korean leader asked his peer for help with the construction of a casino resort as part of a new international tourist destination called Wo'nsan-Kalma. As Adelson has been clearly on board with the Trump administration, it wouldn't be surprising if, should the project ever take place, Sheldon Adelson gets involved with its development.