Fantasy Island launches Europe's first two player Wheel of Fortune! (2018/07/30)
Sega Amusements International launched ICE's Wheel of Fortune at this year's EAG to much fanfare. With a quick roll out across the UK and overseas it has become this year's "game to have" featuring in the top earning spot for many operators. Now Sega in partnership with Fantasy Island, in the popular resort town of Skegness in the UK, announce Europe's first two player set up with Mega Deluxe Marquee.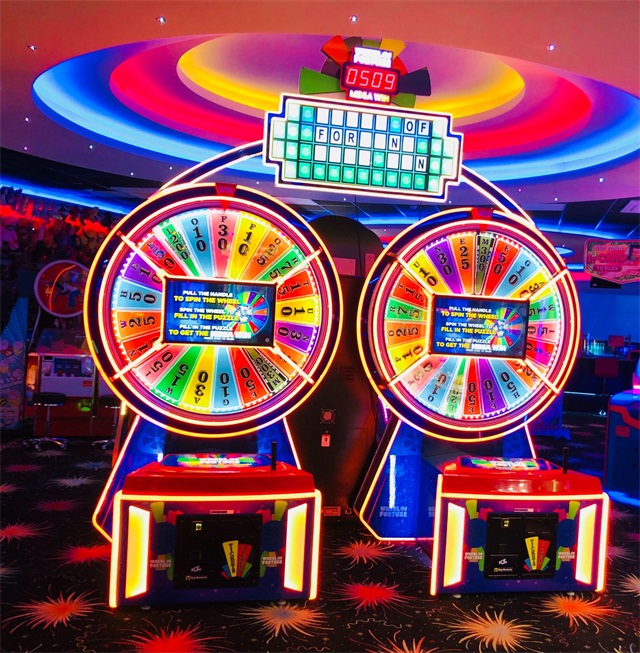 Sega Partner With Fantasy Island To Launch Two Player Wheel Of Fortune.
Sega's Justin Burke said, "Wheel of Fortune has gotten off to a great start, with some operators quickly purchasing a second or third unit where they have multiple locations; it was only a matter of time before someone went for the big display of two games side by side with the mega marquee! The venue at Fantasy Island is the perfect spot for it." Edward Mellors, Director at Fantasy Island enthused that "We are so proud to have the first 2 player Wheel of Fortune in Europe, it looks absolutely stunning. It's a real attraction in its own right on the resort".