The all metal, triple screen GamePro cabinet that was launched by Reflex Gaming at the start of the year, is recording the same high performance figures in Category C as it has done in B3. Figures collated by a national machine data processor show that 72% of the GamePros that are on test are registering income figures that are better than the models they have replaced with cash in box averaging nearly 150% above the previous machines.
Managing Director Quentin Stott, is delighted at the performance figures. He says: "We introduced the GamePro with a plan to start with a B3 compendium followed by a phased introduction of Cat C content. We received a good level of support from the independents and have subsequently built a strong presence in adult gaming centres and bingo clubs. This strong performance has been repeated with the introduction of Cat C into pub retail venues where the figures show that it is indexing well and recording cash in box that's way above average.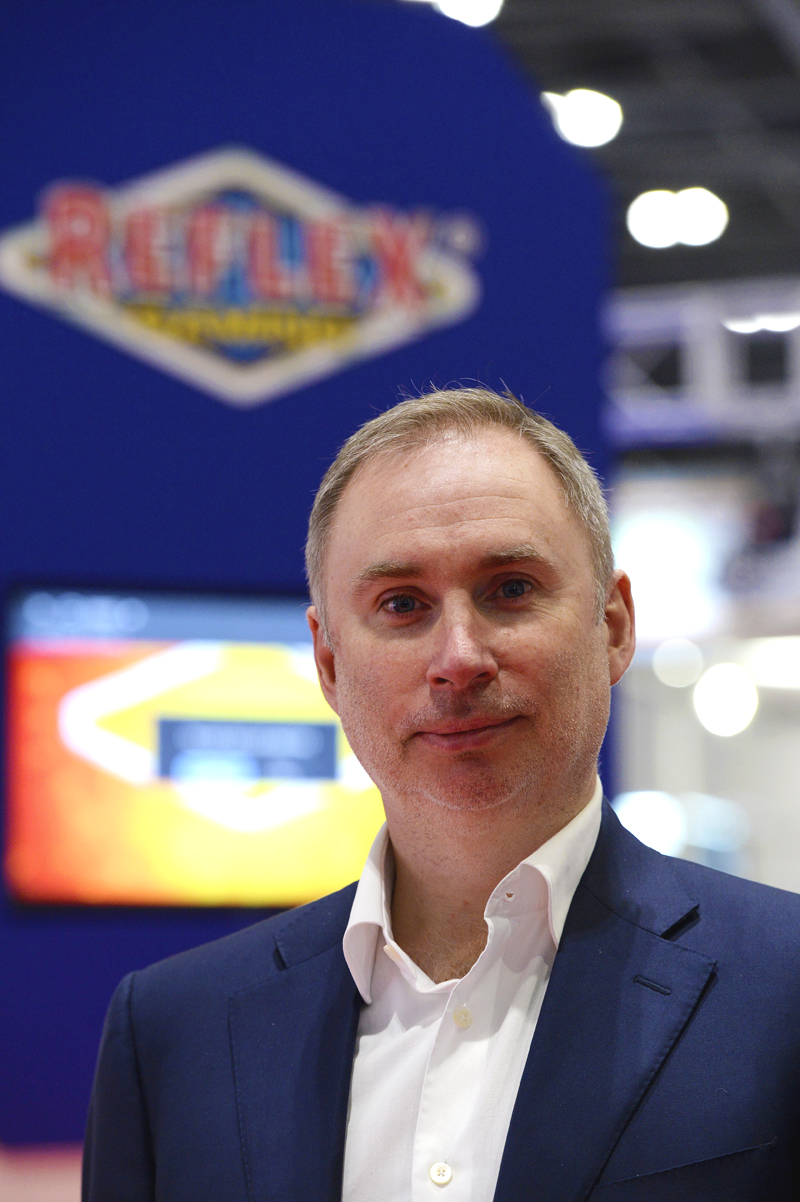 Quentin Stott, Managing Director of Reflex Gaming.
"Although catering for the needs of the player is at the top of the agenda, for example the inclusion of three HD quality screens, we have also upgraded the level of connectivity using an industrial quality modem, which means GamePro can be operated in a wired format, wireless or using 3G. This makes the updating of games a straightforward process with Cat C players offered an initial menu of 23 and expanding by one new game a month up to a total of 32. In addition, it has an external hard drive and has been configured so that the peripherals can be removed easily."
"Operational issues have been addressed from the ground-up via innovative hardware and software design. The cabinet and its contents have been laid out and configured to make maintenance and general operation easier and quicker, with state-of-the-art peripherals and technology, and the screens on quick release brackets which turns a two person servicing function into something that can be easily completed by one. GamePro is a big investment for the company and reflects our commitment to all of the land-based gaming sectors."