Hal McEvoy named IAAPA President and CEO (2018/10/10)
The board of directors of the International Association of Amusement Parks and Attractions (IAAPA) announced Hal McEvoy has been named president and CEO, effectively immediately. The announcement follows a comprehensive worldwide executive search process conducted by the IAAPA Compensation Committee which is made up of IAAPA members from around the globe. "Hal did an outstanding job as interim president and CEO. His vast industry experience, business acumen, affable leadership style, and his recent experience working with our members and supporting our team around the world make him the ideal president and CEO," said Hank Salemi, chairman of the IAAPA Compensation Committee and park president, Six Flags Great America. "This is a critical time of transition for IAAPA as we wrap up the relocation of our global headquarters to Orlando, build our new office, hire a number of new team members, and begin to tackle one of the most ambitious strategic plans in our 100-year history. Hal's steady and thoughtful approach is exactly what we need to ensure the ongoing success of the association." For more information, please read No. 169 GTI Magazine.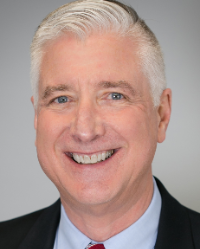 43-year industry executive to lead the global association for the attractions industry.