ATV SLAM, this is Racing Unleashed!
The long wait for a truly spectacular ATV racing game is finally over with ATV Slam. ATV Slam takes All-Terrain Vehicle (ATV) racing to a whole new level, with its custom developed air cylinder-based motion platform, players will experience the most realistic ATV racing ever. Visitors to Sega's stand 550 at EAG, from 15th to 17th January at the London ExCel, will be the first to play this exciting new game. The gameplay experience is exhilarating and fun. Using the accelerator on the quadbike handles players must race to the finish line, use the boost, avoid obstacles, drift and perform stunts for flair and those all-important upgrade points. The custom developed motion platform lets players experience all the bumps and jumps just like being on real ATV bike. Players get to experience the "wind in their hair" from the air cannons. Choose from five race characters and five different upgradeable vehicles, each with different power and design. Race across ten exotic environments from dusty Cribb's Canyon to snow-covered Iceland as well as a downpour in Lnondon; there are plenty of courses for every ability.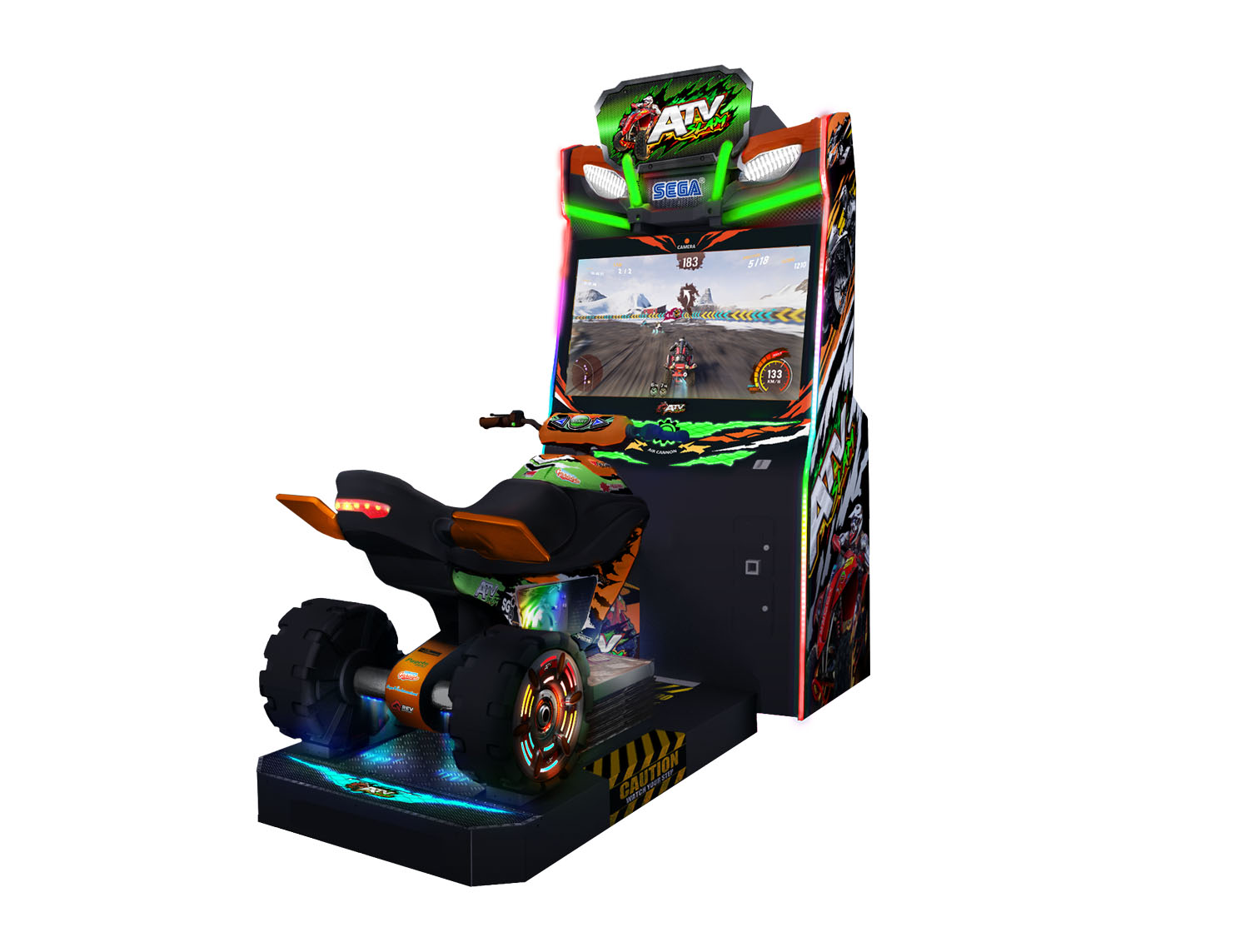 Pictured is a single-player ATV SLAM.
"ATV Slam features a sensational cabinet that will wow players in any location. Featuring a life-size quadbike with huge back wheels, chrome engine compartment, stylish liveries and scintillating LED lighting effects from top to bottom attracts players attention. We can't wait for our customers to experience this incredible game at EAG later this month" says Justin Burke, General Manager at Sega. Don't miss a chance to experience ATV Slam and other leading amusements games at EAG. Sega's booths 550 and 560 will be the place to be, from 15th to 17th January at the London ExCel. Entry to the show is completely free simply click here to register. (2019/01/07)