NRM supply technology solutions to Spin AGC brand
NRM Group has continued its successful working relationship with Ladbrokes Coral with the delivery of its gaming platforms to the initial launch venues of the Spin brand of AGCs situated in Acocks Green (Birmingham), Redditch (Worcestershire) and Nuneaton (Warwickshire).
Confirming the collaboration, Andrew Ludlow, NRM Group Managing Director, said: "The close working relationship we enjoy with the Ladbrokes Coral team began with the development and delivery of our highly successful Numbers Betting Platform which has been rolled out across the majority of the company's Licensed Betting Office estate: as a result of that successful partnership we were asked to supply a range of customer engagement and management platforms to the Spin brand."
He added: "Our initial starting point was to look at this from a customer engagement and sign up perspective which included the provision of our proven mobile application linked into a lightweight customer membership and reporting system. Customer engagement is delivered through a combination of targeted campaigns offering player rewards and points, facilitated through a campaign builder that links into the membership system and mobile applications that we have provided.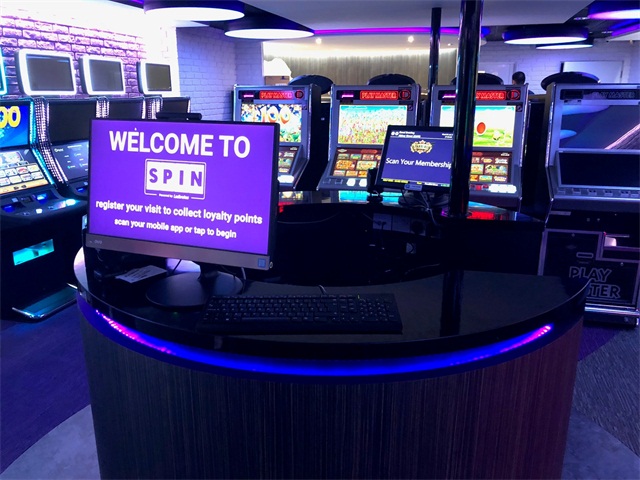 "The final parts of our delivery were the provision of a customer in-venue engagement platform called Starburst, thus providing the venue with a fantastic range of digital interactive games that allow customers to play for prizes or points which are then added to their membership account and are redeemable In-venue. Completing the technology supply was our handheld tablet platform that delivers account based play across a simple range of slot content. We are currently working with the team at Spin to refine the customer offer across the platforms and in the process giving them the tools to drive effective customer engagement."
Justin Browning-Smith, Head of Retail Innovation at Ladbrokes Coral said: "The delivery of Spin has been and continues to be an important project for our business. Competing with established high street AGC operators it was vital that we delivered a compelling proposition and working with NRM Group has been an important part of this delivery. Having worked closely with the business for a number of years we were in no doubt as to its ability to deliver our requirements both on time and on budget." (2019/02/04)