New Product is Here: Battle Cage - A Sword Fighting Game
The AEI expo, held in New Orleans of the United States, is really an expo filled with great charm. There are altogether seven VR manufacturers at the expo and various products such as crane machines, redemption machines and fish-catching machines. Particularly, the Battle Cage, developed by Battle Company, is an exciting sword fighting game that is fun for players of all ages. Players strap on a belt, grab a sword and step into the cage to face off in this exciting attraction that is not only fun to play but fun to watch. The Battle Cage has amazing sounds, lights, and music that will blow your customers away! Battle Company's advanced scoring software will keep track of points in real time. It's time to challenge your buddies, family, or co-workers to a fun filled epic duel.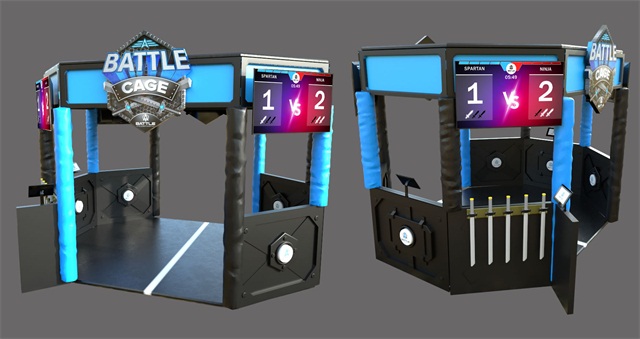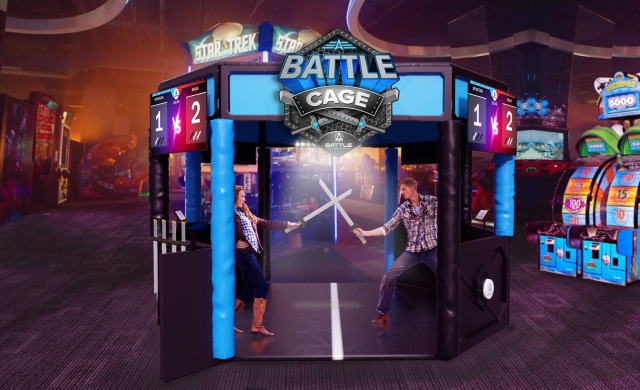 The sword blades used in the Battle Cage are safe for players of all shapes and sizes. The patented coating and a strong foam core design ensures the Battle Blade holds up longer than any other type of blade. Have a 10ft x 12.5ft space not making your facility much money? Remove the clutter and fill that area with the Battle Cage. This 125 sqft attraction will put your entertainment center on the map! The Battle Cage includes 4X SWORDS - This means your attraction will be operational all day long; 2X LARGE MONITORS - Display live scoring for all your spectators to see; LIGHTS - The Battle Cage comes will equipped with lighting to help illuminate your players in any environment; 4 SPEAKERS - With 4 total speakers the Battle Cage music and sound effects are amazing; 3X TABLETS - 3 tablets come with each cage. One tablet is used for each player and the third makes it easy for your staff to start and run games; CAGE - A custom designed aluminum frame, strong plastic panels, and protective flooring is all include.